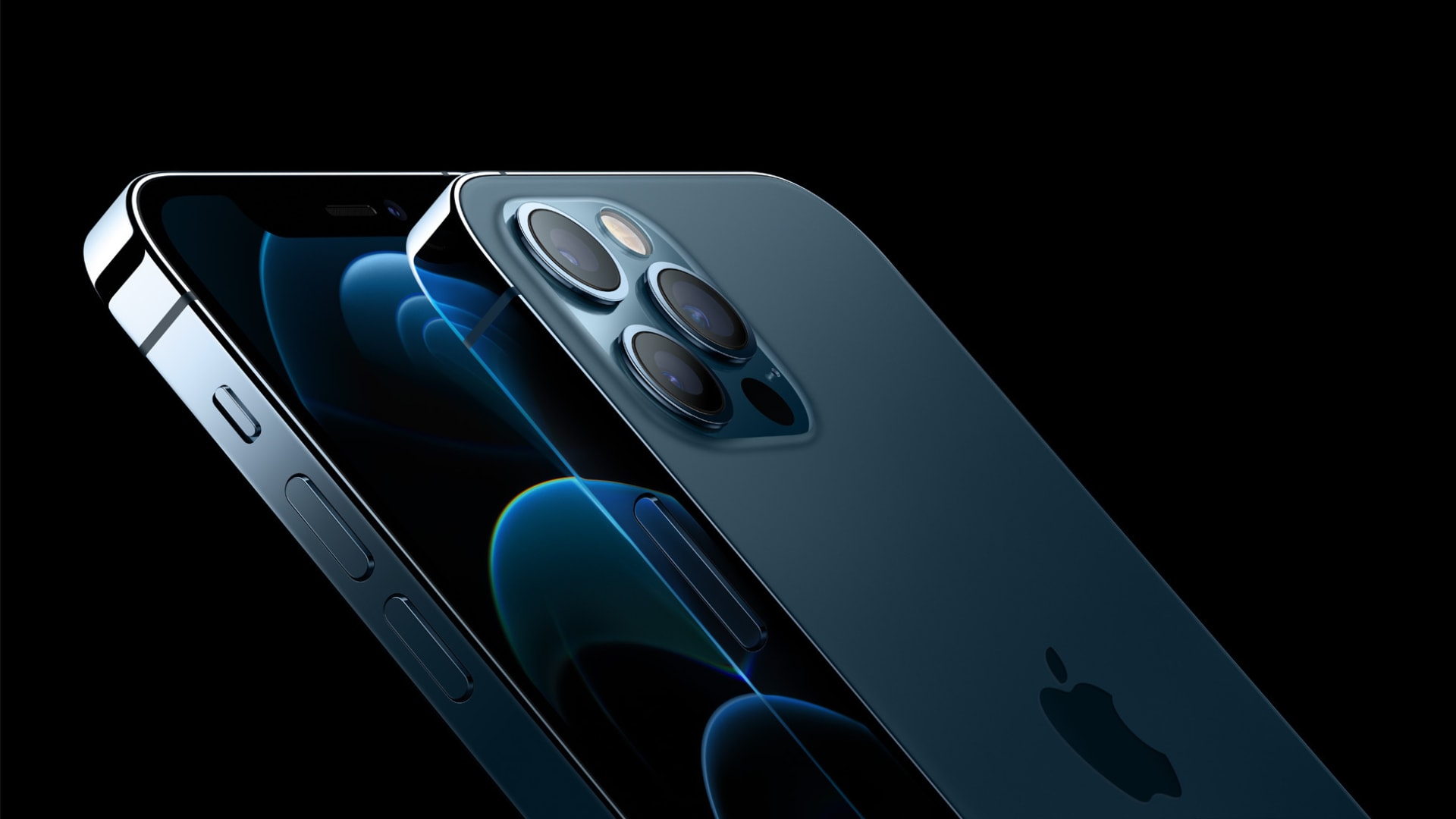 Today, as expected, Apple introduced the iPhone 12. Actually, to be clear, it introduced four iPhones: the iPhone 12 Mini, the iPhone 12, the iPhone 12 Pro, and the iPhone 12 Pro Max. Yeah, that's a lot of iPhones, and the company is pretty clearly trying very hard to have a model for everyone. To that end, the company continues to sell the iPhone SE from earlier this year, and will also still carry the iPhone XR and iPhone 11.
As expected, each of those iPhone 12 models includes a redesigned form-factor that brings back the flat edges of the iPhone 4 and iPhone 5 generations. The headline feature, obviously, is 5G wireless connectivity. That's the feature we've all been waiting on for a while, and it's the one the wireless carriers want us to think is most important. Maybe, someday, it will be.
Actually, Apple went out of its way to talk about the benefits of 5G, and even had Verizon on its virtual stage to talk about how it was expanding its network. Still, while the iPhones will include all three versions of 5G, unless you live in a metro or densely populated urban area, it's unlikely that 5G is going to change your life--at least, not yet. It's probably not even a reason to buy an iPhone 12, to be honest.
There are a few good reasons, though. The new Pro iPhones come with Apple's great camera technology, including the ability to record video 10-bit 4K HDR with Dolby Vision. Basically that means that your iPhone 12 Pro will easily be the best video camera you'll ever own.
All of that is great, but the most interesting thing Apple added to the iPhone 12 is something it borrowed from the Mac. Well, sort of.
You see, Apple announced that the new iPhones would have MagSafe, which was long one of the most popular features of Mac laptops. That was the port you used to plug in your power cord, which was held in magnetically. In many ways, it was absolutely brilliant, and for many people represented the best of Apple design.
Since MagSafe was magnetic, the power cord would easily break away if someone tripped over your power cord, meaning that your laptop wouldn't suddenly take flight. At the same time, it was a strong enough magnet that it stayed firmly in place the rest of the time. If you ask anyone who has used an older Mac laptop which feature they'd most like to see return, I don't think there's any competition--MagSafe would be at the top of the list.
Now Apple is adding it to the iPhone. Well, technically it's adding something like it both in name and in spirit, even if not exactly in implementation. During the iPhone launch, the company said that the new iPhones would magnetically attach to compatible chargers and accessories with a completely redesigned charging system.
When you place the iPhone on a MagSafe charger, it will stay attached magnetically. Apple is even introducing it's own foldable charger that will charge both an iPhone and an Apple Watch, and it says that iPhones will still be compatible with the industry-standard Qi charging.
Here's why I think this is such a great move by Apple, and, in turn, a great lesson for any business. One of the reasons people love Apple is that "it just works." Wireless charging, in many cases, just doesn't. MagSafe--like the original version--solves a very real problem, which is that magnetic charging can often be quite finicky. I can't tell you how many times I've set my iPhone 11 Pro down on a charger, only to come back and find it wasn't exactly lined up, or someone bumped the counter in a way that the iPhone hadn't charged at all.
Now, the charger will magnetically attach to the back of the iPhone to ensure it's actually, you know, charging. Plus, the magnets can be used by noncharging accessories to keep them attached as well. For example, Apple is releasing different cases and even a magnetic wallet that all work with MagSafe. Apple says all four of the new iPhones will include this capability.
The iPhone 12 and iPhone 12 Pro will be available for preorder this Friday, October 16, and start at $799 and $999. The iPhone 12 Mini and iPhone 12 Pro Max will go on sale in early November.
Oct 13, 2020