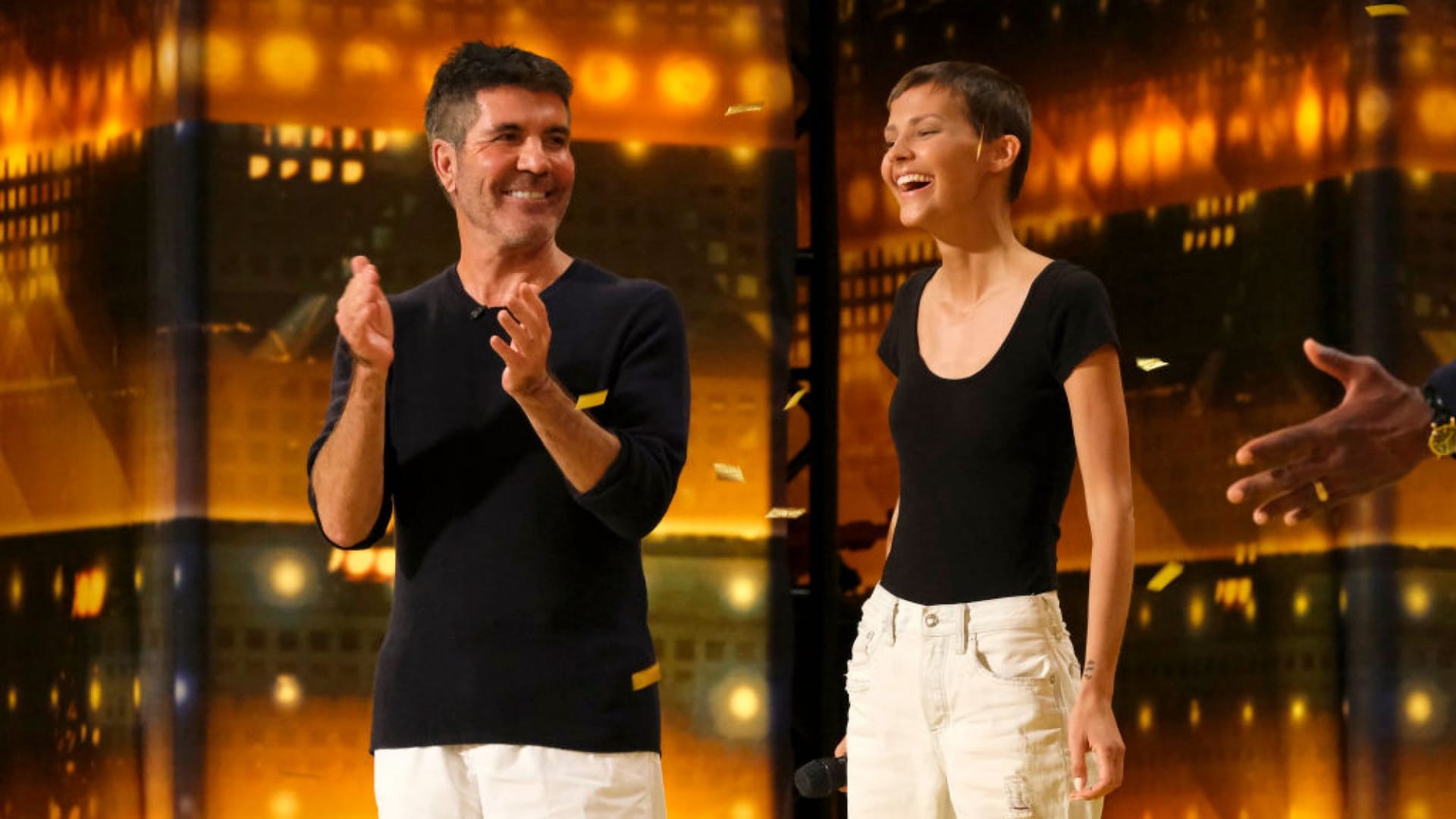 America's Got Talent is one of those shows you sit down to watch when you want to feel better about, well, everything. It's the kind of show you watch when you want to not think about how challenging things are in the world around you, but want to just smile, or laugh, or be impressed by people.
It certainly isn't the kind of show you watch if you're hoping to catch an important business principle, or learn an lesson about the definition of success. For that, you should probably stick to Shark Tank or Undercover Boss.
America's Got Talent is, however, entertaining. It's not unusual to find yourself inspired by the stories of people who overcome adversity to get on stage and do amazing things.
That's exactly what happened on Tuesday night. To be honest, we don't watch very much television at our house, so I didn't catch Jane Marczewski's performance when it aired. But I kept hearing about how incredible it was, so I knew I had to watch.
I'm glad I did. You should too, by the way, so I'll leave it here for you:
Just to be clear, the fact that Marczewski (aka Nightbirde) gave what might be the performance of the season is only in part due to her talent. The rest of the reason is her story.
The 30-year-old is battling cancer that she says has returned after having been in remission twice before. That's what makes what she said to to Simon Cowell after his response to her performance so incredible.
"There was something about that song after the way you just almost casually told us about what you are going through," the obviously emotional Cowell said. "Everything about that was really special."
"You can't wait until life isn't hard anymore before you decide to be happy," Marczewski responded. A moment later, no one would miss her happiness as Cowell pressed the Golden Buzzer, guaranteeing she would make the live rounds later this summer.
Those 14 words aren't about performing a song, though it's clear that singing is what makes her happy. Those words are about making a choice to be happy not because of the circumstances of your life, but despite them.
As a result of her cancer, Marczewski told the judges she hasn't been able to work for the past year. She also hasn't been able to do much singing, either. Then again, as of Thursday evening, her single, "It's Okay," had become the number-one song in the iTunes Music Store in the U.S.
The lesson here is that success is about making a decision that your happiness isn't dependent on everything going well in your business, or your relationships, or your family. It's not about closing the next deal, or beating last year's numbers, because that's often--at least to some extent--out of your control.
"I have a 2 percent chance of survival, but 2 percent is not 0 percent," Marczewski said.
I think we can all agree that there are times when life seems far harder than it should. There are times when it feels like there's no way things are going to get better--that we're given a 2 percent chance. A lot of the past year felt that way, in fact.
If success is defined by everything in your life lining up perfectly, you're almost certain to fail. The good news is, it doesn't have to be. The good news is, you get to choose.
Jun 11, 2021