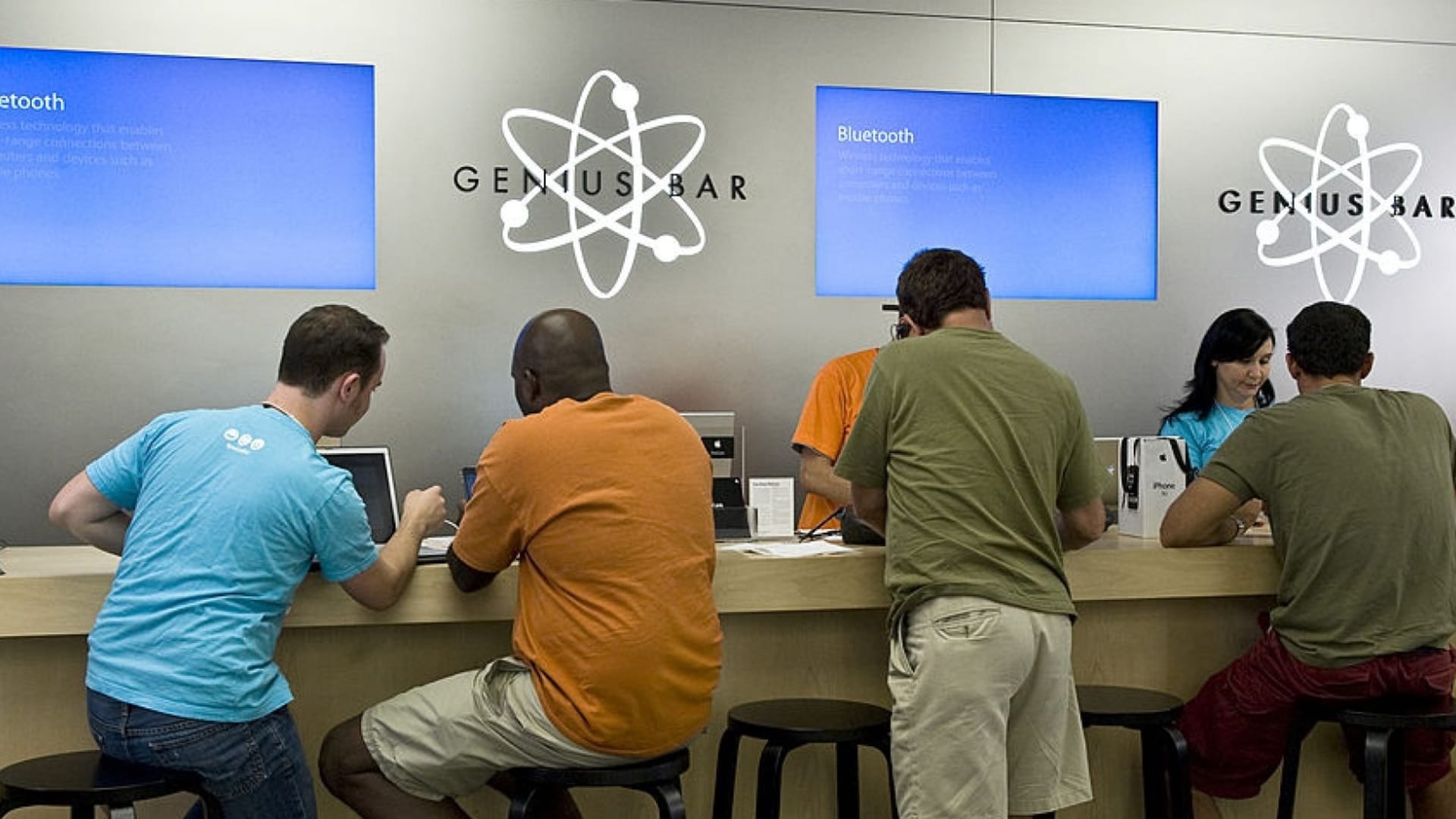 If you're the type of person who is prone to dropping their iPhone, you just got very good news. That is, if you subscribe to AppleCare+, anyway. That's because on Friday, Apple sent an email to its AppleCare+ customers announcing that the plan will now cover unlimited cases of accidental damage, up from two every 12 months.
AppleCare has long been one of the very best parts about owning any Apple device, not just an iPhone. I never buy "extended warranties" on anything, because they are almost never worth it. AppleCare, however, is different. The number of times I've walked into an Apple Store with a device that isn't working and had it repaired or replaced for free makes it well worth it.
In fact, my first iPhone was one that had a problem that the headphone jack would collect small amounts of debris that would make it think you had something plugged in. That meant that you'd try to use your iPhone, but the speaker wouldn't work since it was sending the signal through an imaginary pair of headphones.
It happened to me while I was at a conference in Las Vegas, Nevada, which was not a great time for my phone to stop working. I walked into an Apple Store, and within 10 minutes, I walked out with a replacement device. They didn't even bother to make me wait for a repair.
I've also had laptops fixed, including an infamous butterfly keyboard replacement. I currently have two brand new AirPods because of a known issue with a buzzing sound in the ear.
I'd like to think of myself as relatively tech-savvy. I'm someone who is usually able to troubleshoot when something goes wrong. I've even done repairs and upgrades on older PowerBook laptops, and once replaced a display on an iPhone 5S. Still, the experience of walking into any Apple Store and having them fix whatever is wrong is well worth the price of AppleCare.
AppleCare+ is even better because it goes beyond just additional warranty protection and covers accidental damage. It's basically an insurance policy against accidental damage. When you think about devices like an iPhone or an Apple Watch, I'm willing to bet that you're a lot more likely to break them because you drop it on the sidewalk than have something go wrong with it.
On an iPhone, AppleCare+ is a little over $150 a year if you pay for it monthly. If you use it only once, because you broke the display, you'd pay a $29 fee, making the total cost of that repair less than $200. If you walked into an Apple Store to have that same iPhone repaired without coverage, you'd pay at least $279.
I think this is notable because it's not very often that companies make services like warranty care better. Most of the time, the companies come up with a way to explain why some level of reduced service is actually a benefit and better for everyone.
In Apple's case, this is actually the second time in two years that it has made AppleCare+ more valuable. In October of 2020, Apple changed the AppleCare+ terms to allow users two accidental damage incidents per year. Previously, it was only two incidents per the lifetime of your device.
Now you can break your iPhone an unlimited number of times, and AppleCare+ will cover it. By the way, the change applies to all AppleCare+ products--not just the iPhone. If you have AppleCare+ for a Mac, HomePod, iPad, Watch, or Apple TV, you're covered.
There are a few exceptions, of course. First, Apple says it won't cover "cosmetic damage not affecting the functionality of the Covered Equipment." That means if you scratch the corner of your display, but it still works, Apple isn't going to replace the entire display unless you're willing to pay for the repair.
Apple also says it doesn't cover any damage caused by "reckless, abusive, willful or intentional conduct, or any use of the Covered Equipment in a manner not normal or intended by Apple." It doesn't say how Apple intends for you to use your device, but I'm guessing it means that if you get a scratch on your iPhone that wouldn't otherwise be covered, so you decide to toss it under the back wheel of your Ford Explorer and back over it a few times, Apple isn't going to cover that.
The terms also say that Apple can cancel your coverage for fraud or misrepresentation, so if you show up looking for a new iPhone every few weeks, they're probably going to turn you away eventually. Nothing that is unlimted is truly unlimited, especially if you're pushing to figure out how unlimited it really is.
Look, I don't recommend you try to break your iPhone--or any other device, for that matter--on a regular basis. I do however, applaud Apple for making what was already the best support and service program in all of tech, even better. If only every company spent time figuring out ways to do the same.
Sep 11, 2022