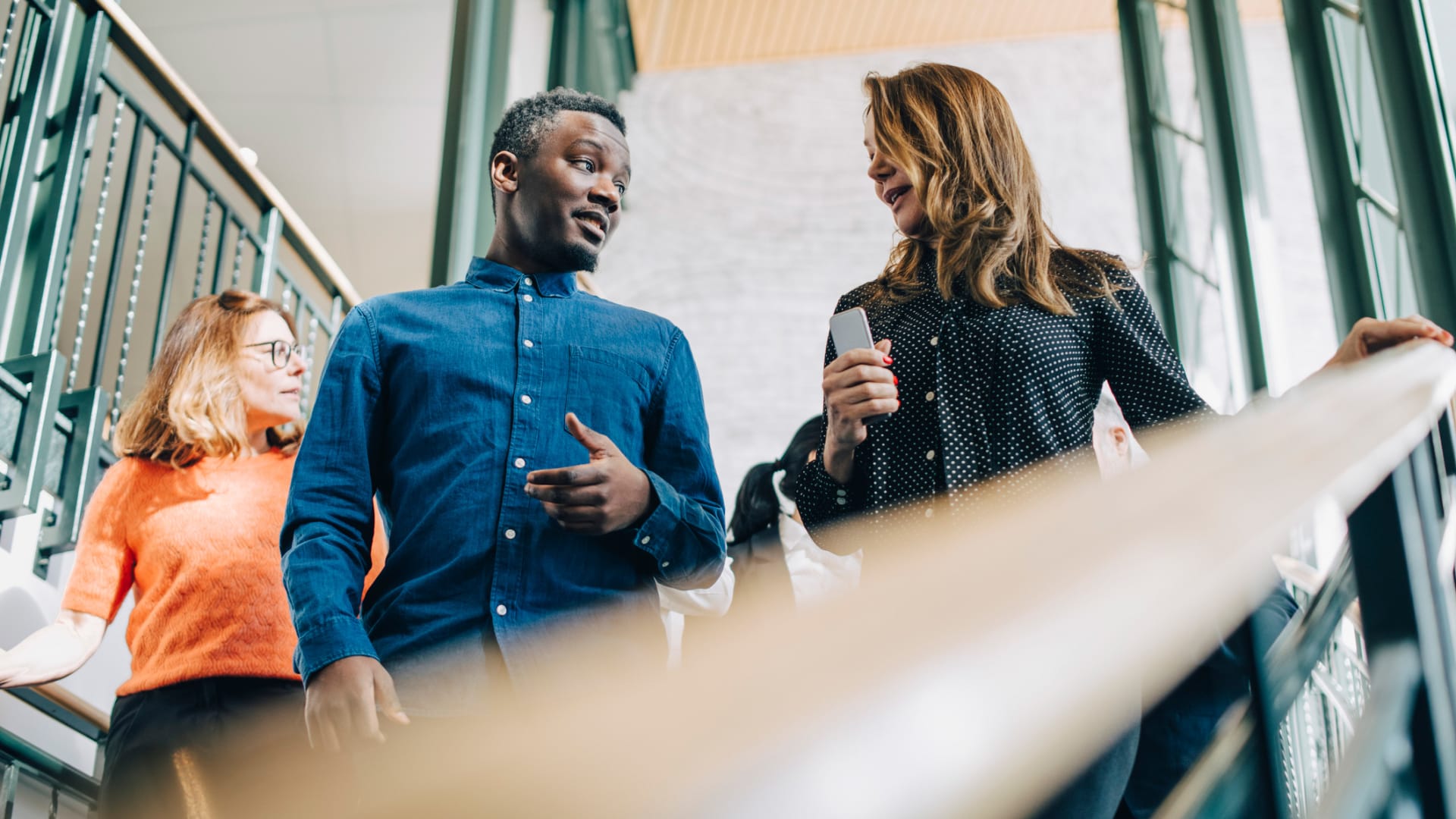 I remember it like it was yesterday. It was a Monday morning, and the moment my daughter walked into my office and closed the door behind her, I knew something was up.
Now, there are certain people you anticipate quitting unexpectedly, but it's never your children. But I wasn't upset. In fact, it was the exact opposite-- I was thrilled.
I was sad to lose her as a teammate and no longer work with her every day, but when she quit to start a kid's clothing company, I was happy she was following her dreams, not mine.
And this philosophy wasn't just for my own blood. It was for anyone who worked at Blinds.com. I wanted them to quit and start their own company. To me, that meant I did my job of making them better versions of themselves.
The Best-Case Scenario Is Your Employees Start Their Own Companies
Most traditional employers don't want their employees to start a new company. But those companies miss the big picture. Ambitious employees are the ones who are naturally going to solve problems. They're builders. Young companies need builders and creators.
Leadership should be about helping people become better than they ever believed possible. Helping people grow and achieve greatness, whether it's within the company or eventually outside, is one of the greatest things you can do as a leader. It's your job as a leader to create other leaders. These high potential employees sooner or later will seek their own path, so ask them what they want. Be open that you might hear they want to run their own show.
Counterintuitively, helping employees get elsewhere keeps them with you longer, because you are helping them get there. They need help, so they stay to learn from you. So, in my opinion, not only is it short-sighted to not hire someone who is ambitious and might start a new company, it's morally wrong and bad for business.
Every Founder Should Create Their Own Version of the PayPal Mafia
The "PayPal Mafia" is a group of former PayPal employees and founders who have since founded and developed additional technology companies such as Tesla, LinkedIn, Palantir Technologies, SpaceX, Affirm, Slide, Kiva, YouTube, Yelp, and Yammer.
Not too shabby, right? Just a bunch of billion-dollar companies used by billions of people around the world. Owned by billionaires.
And that's probably the shortened version. I think other founders can learn a lot from this.
I didn't just hire those I thought would go on to build billion-dollar companies (although my former CFO Omair Tariq is doing just that at Cart.com). I wanted to give them a chance to succeed and let them define their own successes.
There are so many examples from my own employees, but a few stand out.
There was Uche Akeeb, who started her own clothing line, wrote a book, and speaks at events around the country. And then there's Sarah Kim, who teaches leaders around the world to create diverse cultures that grow their companies. Oh, and let's not forget Dixie Ann Dalton, who started her own successful photography business. She often moonlights while working at Blinds.com.
If you truly want to help someone become better than they ever dreamed possible, you have to believe in them and make sure that is a non-negotiable part of your culture. And that includes helping them start a new company, even if that means leaving you.
Dec 24, 2021