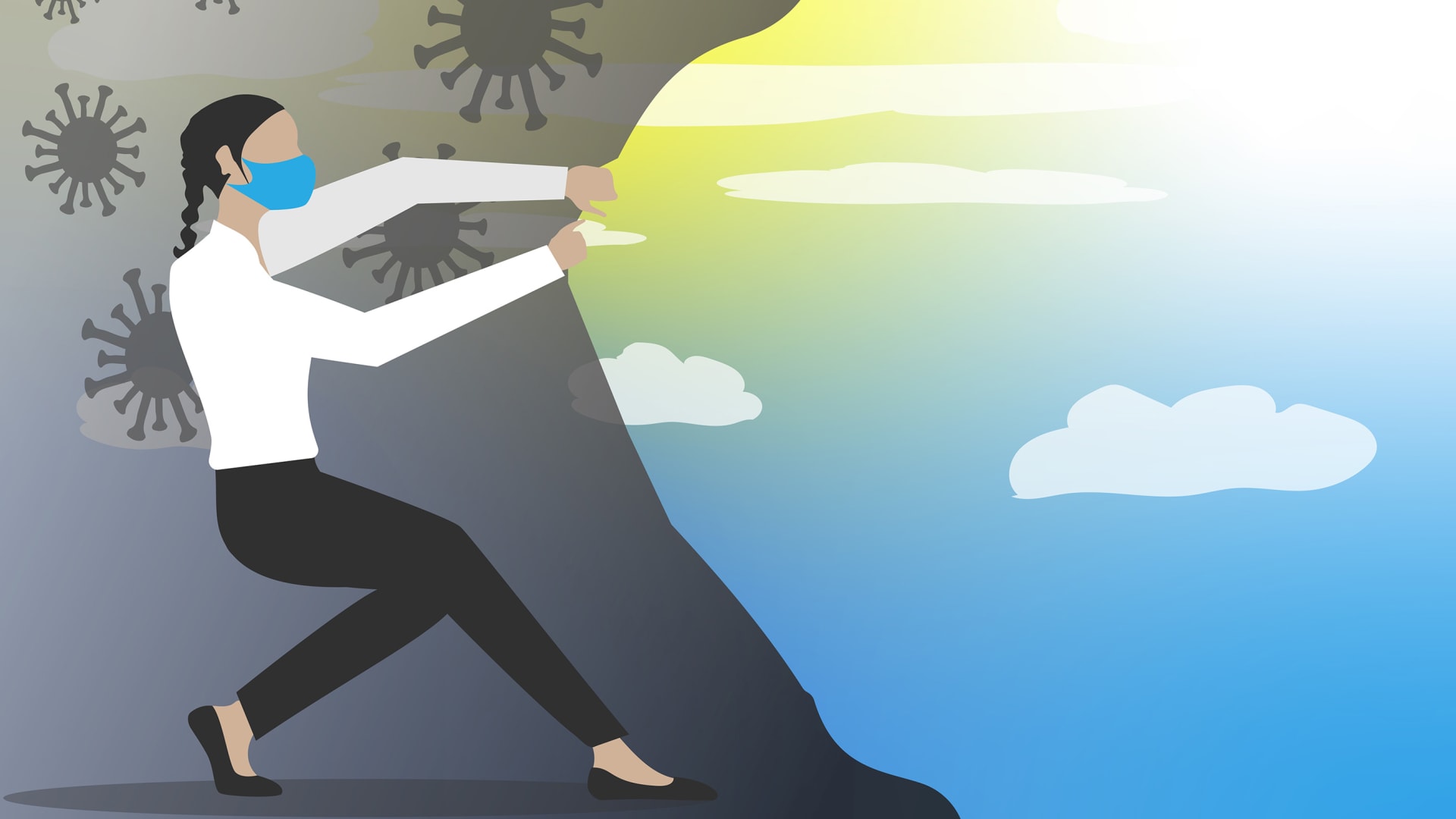 If you read the headlines today, you'll find women are front and center in many conversations. After hundreds of years of being left behind, we finally have women among the ranks of the highest echelons of power. Today we can look to extraordinary women -- from incoming Vice Presidents to Supreme Court Justices, Fortune 500 CEOs and Nobel-winning scientists -- who have ascended to pinnacle roles in a wide range of sectors. And their impact has been far-reaching, defying the objections that were thrown at women who audaciously sought a seat at the tables where decisions were being made.
While it is clear that we have a long way to go, the progress has been far reaching. Just look at the formation of new businesses. Over the last two decades, women-owned businesses have grown at more than 2x the national average and the combination of women-owned businesses and firms equally owned by men and women accounts for 49% of all businesses. These firms employ more than 16 million people (14% of the workforce) and generate $3.2 trillion, according to the 2019 State of Women-Owned Businesses Report from American Express.
Taking a look at the nation's workforce more broadly, the overall percentage of women working in the past decades has grown impressively. Indeed, at the start of 2020, headlines heralded the news that women finally represented the majority of the workforce across America, holding 50.4% of all jobs. Despite continuing gender and racial wage gaps, this advance in the number of working women has propelled US GDP growth and has helped to democratize and expand access to opportunity and economic security for families. That's clearly good news for our nation.
You could look at these areas of progress and think, "women have finally arrived." And there certainly would be some truth to that. But that progress is in peril.
As the pandemic took hold early this year, it became increasingly clear that women were carrying a disproportionate burden of new responsibilities as support systems that had enabled women to tackle careers were drying up. Schools closed. Daycare facilities shuttered. In-home child care providers quarantined. Extended family support systems paused. On top of the 24/7 childcare responsibilities families suddenly faced, parents added the role of teachers and full-time caregivers for school-aged children to their duties, with this responsibility falling disproportionately to women.
In a matter of days, working women, particularly working moms, faced an overwhelming load of added work and responsibilities -- studies estimate an additional 5 hours of work a day caring for the house and family, as compared to men. For women of color, the impacts of the pandemic were even more pronounced, as they were more likely to have been furloughed or laid off, and the incidence of Covid was higher within this community. Underscoring these challenges, when the new school year began in September, a reported 865,000 women did not return to work. Now, as we read daily headline stories of more and more schools turning to remote learning as the Covid numbers increase, the pressure on women is even more intense. This has a real, direct impact with some predicting that the number of women in the workforce could drop by 2 million by the end of 2020, further undercutting the advances that had been made in the last decade.
There is a growing body of data from leading firms such as Deloitte and McKinsey ringing alarm bells about the troubling trend and the risk of seriously impacting the progress for working women that has been achieved to date. McKinsey reports, "As a result of these dynamics, more than one in four women are contemplating what many would have considered unthinkable just six months ago: downshifting their careers or leaving the workforce completely. This is an emergency for corporate America."
Pre-pandemic data from S&P Global highlighted how increasing women in the workforce could accelerate US GDP growth and possibly add trillions to the global stock market. It is not surprising that experts say that a significant outflow of women will hinder or reverse progress towards gender pay equity, decrease the number of women in leadership roles, slow corporate diversity and inclusion efforts, and run the risk of delaying or limiting a full economic recovery. Not only will company performance be at risk, since there is a growing body of evidence that company profits and share performance can be higher when companies have diverse teams at the top, but the economic security of families and consumer spending (as two-income households decline) would also be in peril.
As 2020 has played out, we've seen examples of how firms are dealing with the crisis, in many cases putting the needs of their employees and other stakeholders front and center. Beyond the required safety protocols that all companies need to provide their workers, their customers and their supply chain, some CEOs are going a step further, engaging with all stakeholder groups and asking, "how can we or should we change the way that we work, during this time?" And, "what can we do now that will set us up for success after the pandemic?" Beginning with an understanding of what is truly mission-critical is paramount, of course, but this dialogue opens opportunities for employees, community leaders and customers to share their own ideas to help design a better future.
By the very nature of their work, some businesses will inevitably be limited in their ability to think about more flexible work requirements, but many businesses and organizations are actively identifying new ways of conducting business to respond to the new needs of both their stakeholders and their customers. This kind of thinking could yield a competitive advantage for these companies as they seek to retain female employees or make it possible for those who have left the workforce to return. Companies and organizations that fail to acknowledge these challenges and adjust, may forever lose valuable employees, productivity and customers.
For example, Fidelity Investments offered employees a new benefit that provides greater support for workers who are also caregivers. This included time to deal with unexpected life events and benefits for working parents like childcare reimbursement and access to child care coordinators who can connect parents with nannies and tutors. The impact of these benefits cannot be overstated, when quality, affordable, childcare is in such demand. Meanwhile, Levi Strauss added a new paid family leave benefit providing eligible retail and corporate employees with up to eight weeks of paid time off to care for an immediate family member with a serious health condition. Other corporations like Lowe's are giving frontline workers $100 million worth of bonuses ahead of the holiday season. The company's sixth bonus payment was announced in October and brings Lowe's total support of associates during the pandemic to more than $775 million.
National Geographic, where I serve as Chair, is another example of a workplace where stakeholder dialogue has led to flexible policies that recognize the increased burdens of those working from home. We know that we need to continue to keep communication lines open, but have seen strong results to date by increasing mandated "unscheduled" hours -- including designated healthy break times in the middle of the day -- that can enable caregivers to shift or share who is on tap to address the needs of their family or provide an important mental health break for anyone with or without a family. And, to support our customers, National Geographic has rolled out an extraordinary array of education resources designed to better enable virtual teaching and learning during the pandemic. These tools have been used by millions of parents, caregivers, teachers and students since the pandemic began.
These are just a few examples of options companies can deploy. The individuality of the challenges facing companies, families and women are unique and will require real leadership to navigate. Whether it is intentionally supporting women-led businesses in the community, rolling out flexible work schedules, providing extra financial support for childcare or giving employees taking care of children, the elderly, or those who are sick the reassurance that they will have a job to come back to when the pandemic eases, companies that seek individualized solutions and embrace flexibility are more likely to retain the workers they need during this critical time. When one considers the recruiting, hiring and training costs that come with bringing new employees on board, increasing benefits that help retain existing female stakeholders is not only the right thing to do, it makes financial sense.
While no one knows the exact timing of when we'll put this pandemic behind us, we do know that to hold the fabric of our society together and secure the nearly $8 trillion that working women contribute annually to the GDP, we need all hands on deck -- and that means a strong presence of women in the workforce, and structures and support systems that enable their continued contributions and success. The companies that put stakeholders first and deploy tools and strategies to help their employees - particularly their female employees - will be able to chart a better course for the coming days and years to both have a competitive advantage and to ensure we secure a durable and equitable system that works better for all.
Dec 29, 2020