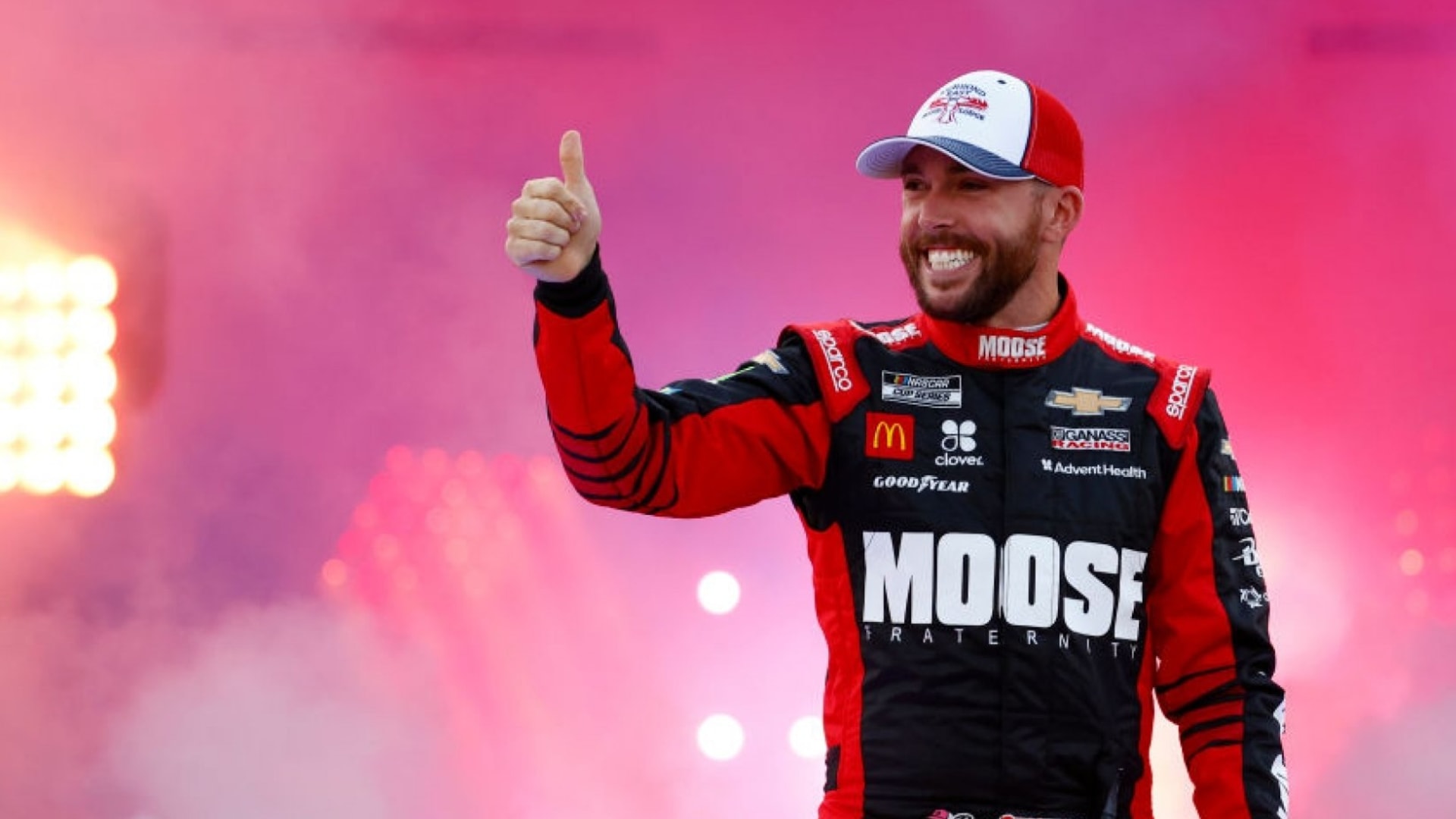 I was standing in the garage area of Richmond Raceway chatting with Nascar driver Ross Chastain as he signed autographs for fans. Some just wanted a quick word. Others wanted photos.
I stepped back as the crowd grew and saw a couple standing off to the side. They didn't appear to want an autograph. But I could tell they wanted something.
Within a minute or so, Ross also noticed them. "Great to see you again," he said, waving. "Lunch today was really good, wasn't it?"
As the crowd turned to look, the couple smiled and waved back, a little embarrassed by the attention but also thrilled by being recognized and noticed in such a public setting. Everyone in the crowd knew of Ross, but no one else knew Ross. They clearly -- publicly -- did.
In that moment, both were someone.
Twenty-five years ago, Tom Hanks wrote and directed That Thing You Do!
My mom (Zelda) was on set, and we were doing the scene in the diner where I grab the flower, "Does my breath smell good?" We had run the scene a couple times. It was very quiet.

We finished and Tom was like, "Alright. ... I think that's pretty good. Zelda, what do you think?" My mom goes, " ... Yeah."

It was really great. She always remembers that.
Tom Hanks is Tom Hanks. He knew what he wanted from the scene. He knew what he wanted from the performances. He didn't need the opinion of an actor's mom to determine what was "pretty good."
But still, he asked, because he wanted Zahn's mother to feel noticed. To feel recognized. To feel included.
Chastain took a moment to make a couple he had met during an appearance at a local Moose Lodge feel noticed. Important. Like they belonged.
He didn't have to. But he did.
Hanks took a moment to make Zahn's mother feel the same way.
He didn't have to. But he did.
That's why great leaders embrace the rule of notice, importance, and belonging (NIB): Taking the time to offer a small gesture, a kind word, or even just a nod or knowing glance that makes people feel they matter. That makes people feel a part of something.
That makes people feel, in some small way, that they belong.
Putting the Rule of NIB into action requires attention and emotional intelligence, though.
Chastain had to put himself in the couple's shoes. They clearly enjoyed meeting him earlier in the day and wanted to speak to him again; otherwise they wouldn't have sought out his hauler in the garage area.
He knew the moment mattered to them -- and made sure they felt special.
Hanks had to understand that Zahn's mother, while clearly allowed on the set, might have felt like an outsider: like someone present, but marginal or even unnecessary.
By asking her opinion, Hanks made her feel like she was part of the group.
Great leaders see making people feel noticed as an important part of their job. They look for ways to recognize people who don't normally get recognized. They look for ways to include people who normally don't get included.
They look for ways to make people feel they matter.
Not just because doing so helps build a better team.
But because it's the right thing -- the human thing -- to do.
Oct 7, 2021