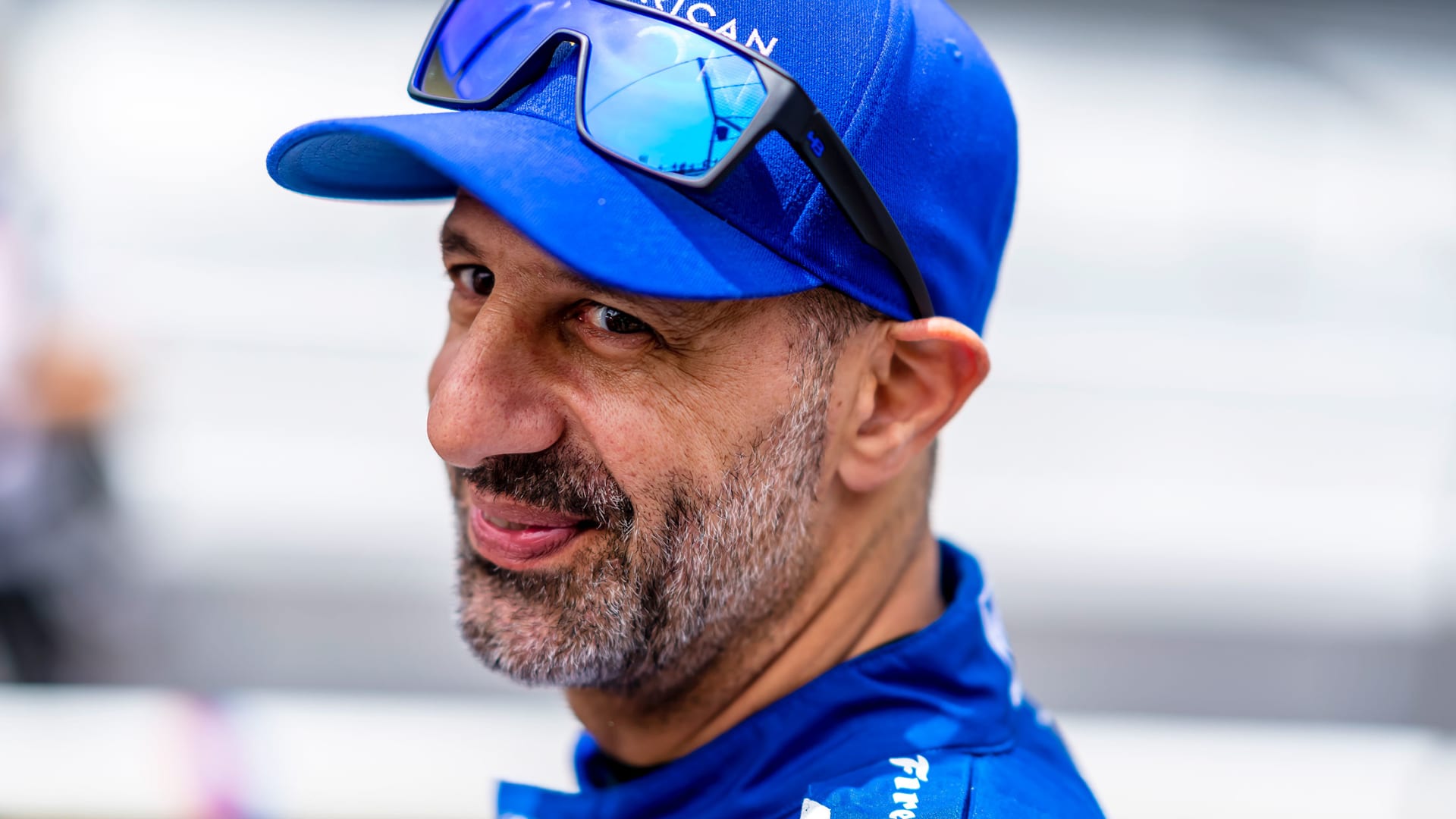 That's also true for people who, based on the nature of their profession, are in the business of themselves. Like actors. Musicians. Entertainers.
Take Tony Kanaan, the 2004 series champion and 2013 Indianapolis 500 winner. At 47, Kanaan is the oldest driver in this year's field. Why keep racing?
One reason: Why not? He loves racing. (And he's extremely good at it.)
Another is his passion for the American Legion's Be the One initiative, a campaign focused on overcoming resistance to seeking mental health and eliminating veteran suicide.
The campaign's premise is simple:
Ask the veterans in your life how they are doing.
Listen when a veteran needs to talk.
Reach out when a veteran is struggling.
In short: "If you had the chance, would you be the one to save a veteran's life?"
Kanaan became involved last year when the American Legion sponsored his car; the success of the program, and the awareness it spread, prompted their return for this year's race. (A connection bolstered by the fact the Indy 500 is always held on Memorial Day weekend.)
"Thank God I haven't had any people in our family, or people close to me, who have had that issue," Kanaan says. "But when I learned that 17 veterans take their own lives every day, and that they often don't ask for help because they see themselves as the ones who help other people ..."
That's the key to integrating a social cause element into your business or life. Make sure you care about the cause. Make sure you're passionate about an issue, problem, or injustice. Social entrepreneurship isn't a trend, or a marketing angle, or a way to make your products charitably trendy cool.
Like Kanaan, make sure it's something you believe -- not just something you do.
"While this is my 21st Indy 500," Kanaan says, "this one is very special to me. I always had my own causes. I promised my dad before he passed that I would win this race, and I ended up winning it. The Indy 500 is always special, but this year it means a lot."
"If we can save even just one of those 17 lives," he says "that is much more important than any race."
May 27, 2022