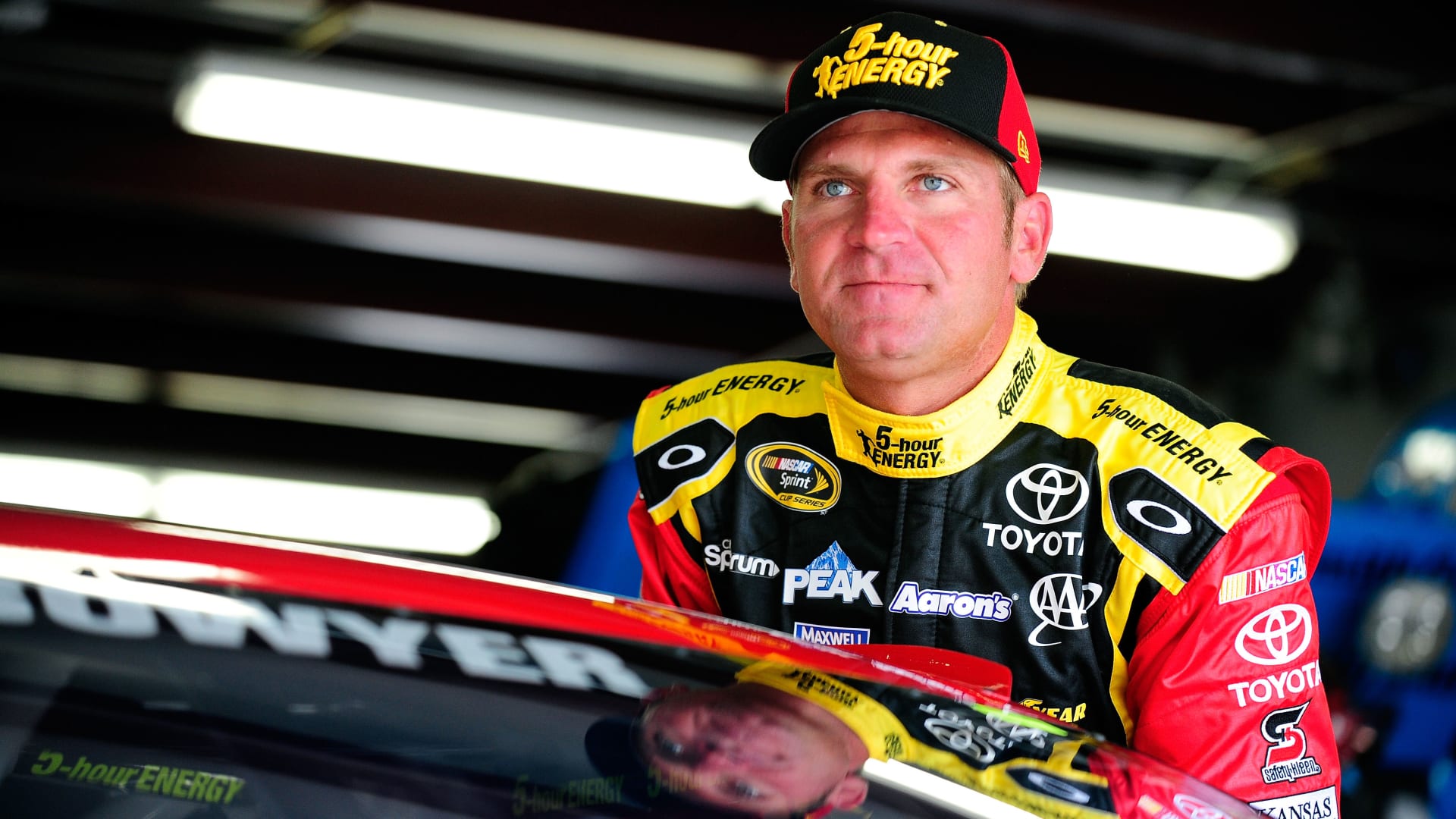 Even if you've always worked for someone else, startup ideas are relatively easy to come by.
What's hard is stepping away from something you've done well and stepping into an entirely new situation--one where your previous success is interesting, but ultimately irrelevant.
That's where the rubber meets the new venture road.
A perfect example: Retired Nascar driver and current FOX Sports broadcast analyst Clint Bowyer.
On March 13, 2020, Bowyer had just arrived in Atlanta for that weekend's race when Nascar vice-chairman Mike Helton told him to get back on the plane. Within weeks, Nascar and FOX Sports sought to fill the Covid-created void by launching the iRacing Pro Invitational Series, a virtual competition with current and former drivers.
Bowyer, whose contract with Stewart-Haas Racing would end with the 2020 season, was actively seeking another ride. But when FOX Sports CEO Eric Shanks asked Bowyer to be an analyst on the iRacing broadcasts, he jumped in.
"I didn't realize it at the time," Bowyer says, "but that was my job interview. And they offered me a job for the next year."
Keep in mind that Bowyer had some broadcast experience to rely on, having done one-off guest spots for Xfinity series races. "Go up there and bench race with my peers?" Bowyer says. "Easy. That's what I do at home. Shoot, all we talk about is racing."
But carrying a broadcast for half a year--building story arcs, staying fresh and relevant, blending entertainment with information--those are skills Bowyer hadn't worried about, much less developed. Yet the speed of the transition worked to his advantage.
"Last year, I was fresh out of the seat," Bowyer says. "I knew the car. I knew every aspect of the sport."
"Going into this year," he says with a laugh, "I had to study."
Not just because he is one year further removed from driving, but also because of Nascar's shift to the Next Gen car--whose underlying technology, components and parts sourcing, and driving and handling characteristics are substantially different.
Yet he's also smart enough to understand that long-term success involves focusing on his strengths, not on any self-perceived weaknesses. (For one thing, Bowyer feels he's terrible at reading from a teleprompter. And he's "not great" at functioning within too tight a structure.)
"Going into the Daytona 500 in 2021," he says, "going to the meetings, I didn't know what the blocks were. Pre-show, pre-race, coming in and out of commercials ... all the pre-planning that makes a broadcast flow. So I took pages and pages of notes. Still, before the race I was freaking out. I was trying to figure out how to tie my tie. I forgot to eat lunch. And I left all my notes in the motor home. So I just had to wing it."
"But as soon as we got going," he says, "it felt comfortable."
Partly, that was thanks to the skills and experience of Mike Joy and then fellow analyst Jeff Gordon. Ultimately, Joy's job is to lead the broadcast, but equally as critical is his ability to put his partners in the booth in positions to succeed.
Which leads to an important point: Smart leaders hire people for who they are, not who they hope they will become.
In his case, FOX wants Bowyer to bring his energy, enthusiasm, and natural sense of humor to the broadcast. (Or as the late comedian Mitch Hedburg said, "That's like if I worked hard to become a cook, and I'm a really good cook, and they say, 'OK, you're a cook. Can you farm?'")
"One of the hardest things about television," Bowyer says, "is that you don't get any criticism from your bosses. I remember telling my boss, 'Listen, I know too much Clint can go too far. I need criticism to help me find my groove."
"I still haven't had that phone call," he says with a laugh.
Maybe that's because he has a clear sense of goal and purpose. Bowyer feels his job is to have fun with people in the booth and, by extension, at home. He feels his job is to talk about the sport he loves and help turn new fans into casual fans, and casual fans into loyal fans.
And by doing it in a way that plays to his strengths.
"They literally said, 'We hired you. We don't want you to be anything but who you are.' They put me with people," he says, "where I can be, for better or worse, me."
Because while working to improve a weakness is important, what really matters is finding ways to do even more of what you already do best.
Feb 23, 2022