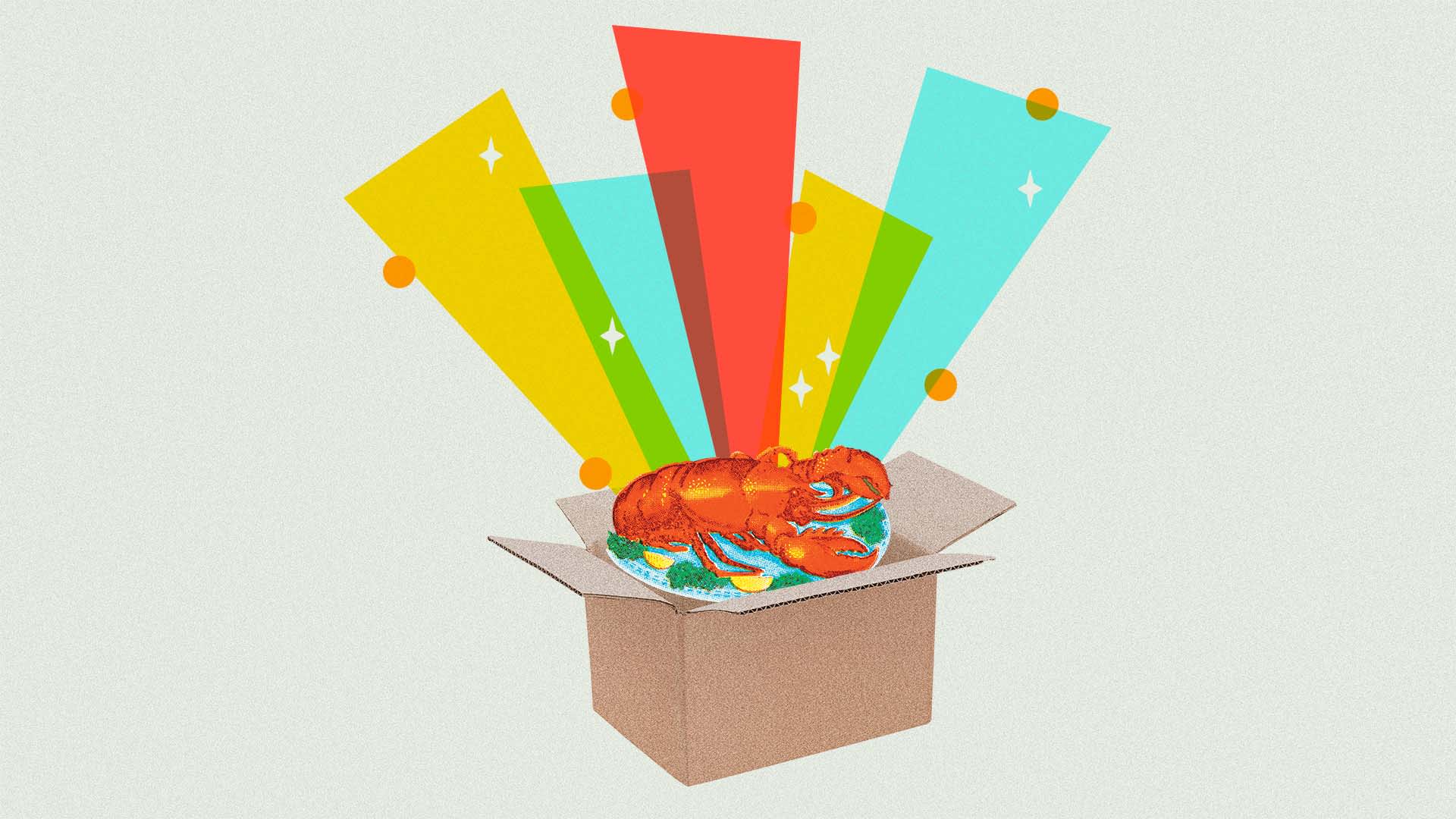 Business was booming in February of 2019 for Craven + Co, the Austin-based event production company founded 20 years ago by Tiffany Craven. Corporate events. Private events. Charitable events. Blow-out weddings, one with a $750,000 budget.
A few years earlier, Craven had introduced customized, event-specific gift boxes to the company's slate of offerings, yet over 95 percent of its annual revenue was still generated by in-person events. But by mid-March, all of the company's events booked for the year had been canceled.
"I wanted to keep my core team of six people intact," Craven says. "I wanted to keep them working." So the company started producing "fun boxes" for family dinners to send to vendors and suppliers to show their gratitude for long-term relationships.
In short, to stay busy doing something.
And then a funny thing happened. The organizers of a pitch competition for nonprofits saw one of the "fun boxes" on the company's Instagram account and ordered 140 boxes. Several more orders followed as word of mouth spread.
Even so, word of mouth wasn't enough. Craven realized she and her team needed to do something foreign to them: Start selling.
"In the past, our business had always come from word of mouth," Craven says. "I said, 'I know we're already wearing all these hats...but we need to be salespeople too. I don't want to be doom and gloom, but if we all don't sell to everyone we can think of, we will run out of money.'
"Fortunately, everyone said, 'OK, this is scary...but let's do it.'"
So Craven wrote a few sample emails, created some basic scripts for cold calls, and turned her team loose. By Thanksgiving, sales were booming: In November alone, the company produced over 1,000 boxes. Even though the team had grown, the flood of December orders required adding approximately 40 temporary employees.
"We were all working so hard," Craven laughs, "I just kept hoping everyone would show up the next day."
Hiring temporary employees helped her company fulfill orders -- and the move was fulfilling in other ways as well. "The last day before we got all the boxes out," Craven says, "one of the temporary workers sent a message saying that she hoped that I knew how much I had helped her and her sister and boyfriend because now they were able to buy Christmas presents for their kids. Another woman needed the money to buy medication. They were all so grateful for the work, and we were so grateful they were willing to work with us."
Explosive growth naturally revealed inefficiencies Craven's team didn't have time to fix. Starting in January of 2020, she took a step back and started to refine processes and purchase more equipment.
The key was making a commitment to start the optimization process.
"In time," Craven says, "the combination of thinking things through, making smart equipment investments, and gaining more production experience started to snowball -- and the free time that created gave us the time to develop even greater efficiencies." By August, the company had produced over 10,000 boxes for a broad base of clients.
Yet while Craven's story sounds like a rapid reaction to a dramatic and nearly overnight change in the marketplace, oddly enough, the company's shift matched the evolution she had long wanted her business to make. In 2019, she launched "Craven + Co by the Hour," a service for people who want help planning an event but don't need a full-on event planner or staffing for the event itself.
And the "fun boxes," while a small part of the business, were designed to take advantage of the slow yet steady pre-2019 market shift towards virtual gatherings.
"All that put me ahead of the curve in terms of learning to produce physical products and service virtual events," she says. "Virtual event boxes were an iteration of fun boxes. Helping organizations organize virtual events is an iteration of 'Craven + Co by the Hour.'
"While we weren't ready for the pandemic...in some ways, we actually were."
Which leads us to the present. In early October, Craven + Co held its first large-scale event since 2019: A 900-guest fundraiser for the Austin Parks Foundation on the grounds of the Austin City Limits Music Festival.
"My (now bigger) team loved every minute of it. And we got to show the 'newbies' who have only known us as a virtual event and gift-box company how an in-person event of that size is done," she laughs.
That may be the true moral of this story of one company's ability to adapt, and survive, and once again thrive: As the Stoics would say, you can't control what happens to you...but you can control how you respond.
And by constantly seeking to evolve and grow your capabilities, you can control whether you are at least partly ready to adapt if the unexpected happens.
Because in small business as in life, the unexpected always does.
Nov 4, 2021