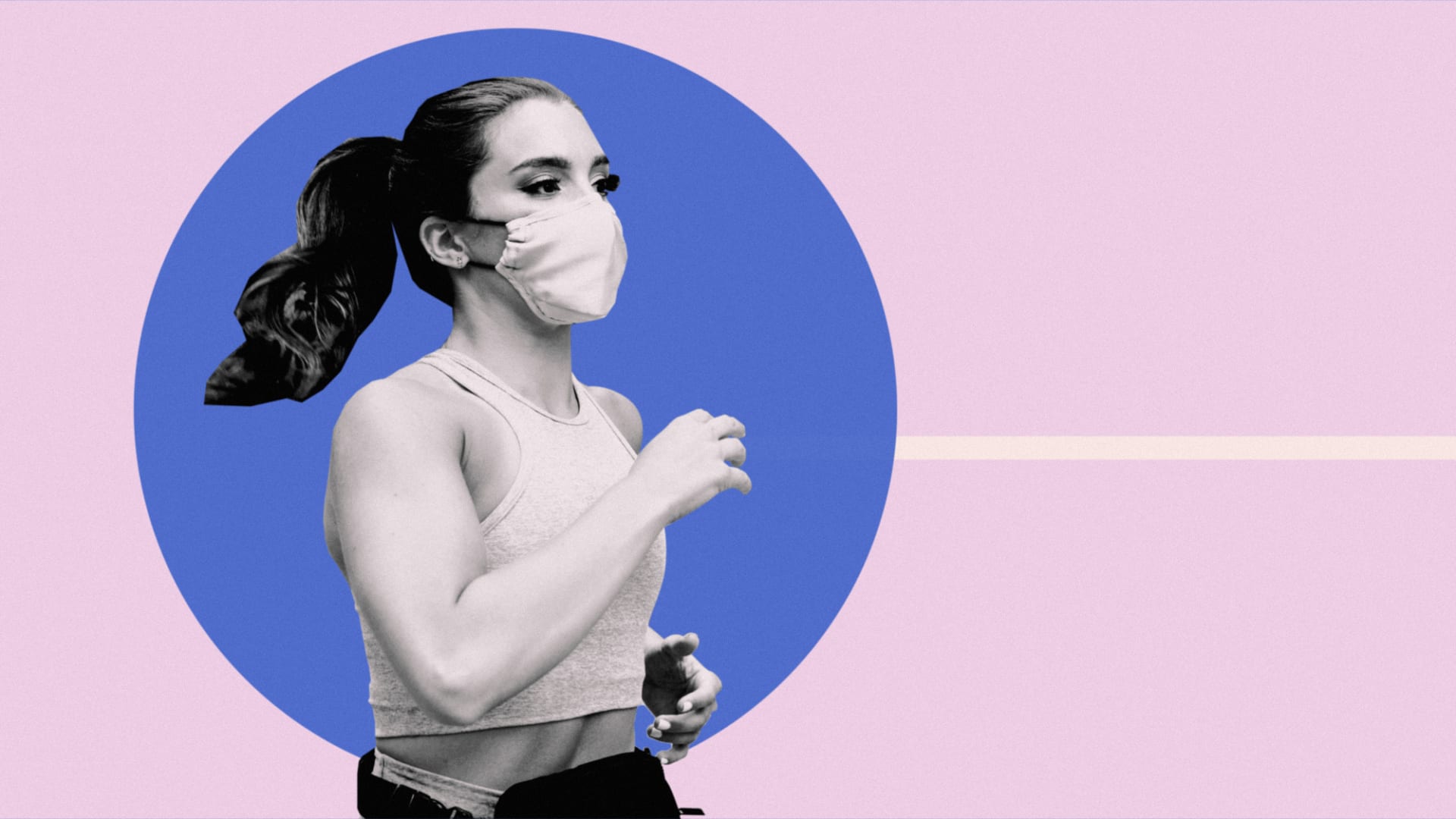 In the early days of Covid-19, many small businesses stepped up to help their communities. Most found ways to adapt their current offerings to provide short-term solutions: Cosmetics companies and liquor makers made hand sanitizers. Fashion companies made masks.
Meanwhile, other entrepreneurs hope to achieve lasting success from their Covid-era ideas. It's too early to tell whether that will pay off, but for some, the hope is that today's hygiene and personal safety demands will need to be met over the long term.
"Even after the pandemic, hygiene will never go out of style," says Susie Levitt, co-founder of Simple Satch, a maker of a hands-free belt bag safety kit that officially launched in early July. "Combining fashion and function and the need for hygiene--that's where we see ourselves both now and in the future."
New York City-based Simple Satch is the brainchild of Levitt; Chaiah Delouya, a fashion designer and mother of three; and Corrine Daniels, a registered nurse. While working remotely, the three spent the early quarantine period designing the bag, which comes with a hands-free rubber port on the outside that allows wipes to be pulled through to avoid contaminating the items stored inside.
While product development cycles often take months, the co-founders say their varied backgrounds helped cut a lot of time out of the process. The co-founders leveraged Delouya's design expertise, Daniels's health care knowledge, and Levitt's entrepreneurial and sales background.
They say conducting surveys with potential customers also helped cut the time to launch. And oddly enough, current social realities actually sped up the process, too.
"Companies and people we would normally have to fly to visit," Levitt says, "are happy to jump on video conference calls. That made things faster, made us more agile, eliminated some of the gatekeepers.... In some ways, the changing business environment has actually created opportunities."
One of those opportunities involves charitable activities; 10 percent of sales go directly to a customer's charity of choice. Simple Satch teamed with Givz, the digital platform that allows customers to donate to any of approximately 1.6 million different registered charities.
In addition, each quarter the company plans to sponsor virtual events like yoga classes, cooking classes, and tutorials. Participants can then voluntarily make direct donations to one of three featured organizations.
"The charitable component of our business isn't just transactional," Levitt says. "It's also engaging and fun. We have yoga classes scheduled twice a month for the next two months that sponsor Child Mind, a nonprofit that helps children struggling with mental health and learning disorders. We're partnering with a local bakery to make chocolate-dipped peanut butter cookies to sponsor City Harvest, a NYC-based food rescue organization. Our goal is to hold fun events that people enjoy while raising awareness for great charities."
As for the future? According to Levitt, since the company's July launch, sales have well surpassed early projections. Those results will allow expansion into men's and children's lines, as well as new silhouettes, like backpacks and yoga bags.
And eventually, allow the co-founders to celebrate their early success in person, instead of virtually.
Jul 24, 2020