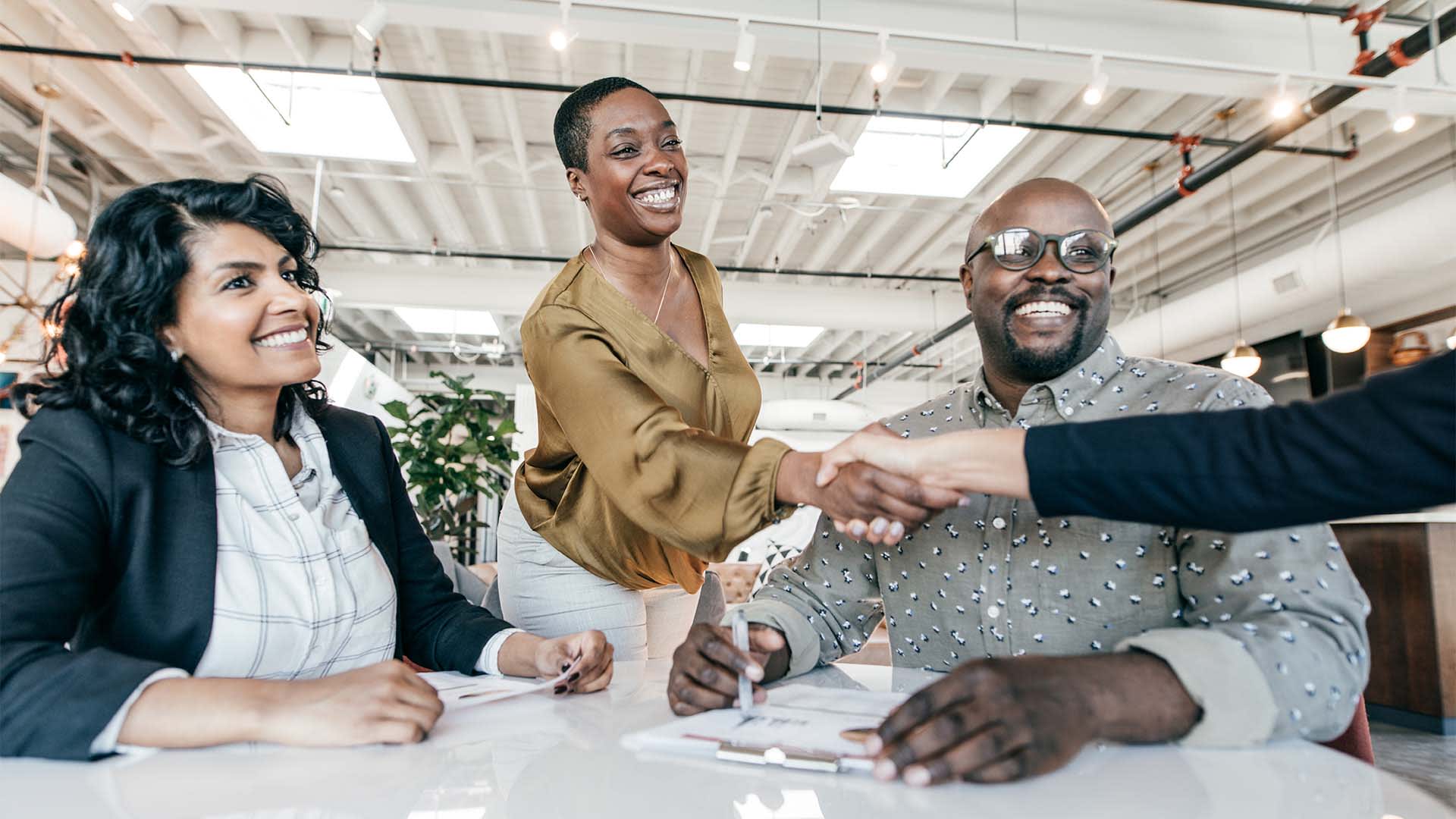 It's (relatively) easy to assume a leadership position as an internal candidate. You already know the people. You already know the system. You know how to do at least some of the work performed by the people you now lead, a major advantage since, as the researchers of one study write, "if your boss could do your job, you're more likely to be happy at work."
It's a lot harder to take over a leadership position as an external hire, or as the person who just bought a business. For a while, everything you do will be under a microscope. What you do. What you say. Who you meet with, in what order you meet with them, what you do and say afterwards. You're assessing, but at the same time, you're being assessed.
So what should you do if you just took over a business -- whether as the owner, or as the CEO or president -- in those critical first days?
Good question, one I asked Lori Collier Waran, the new president of Richmond Raceway. (Previously she was the chief revenue officer and associate publisher of Virginia Business magazine, and before that the publisher and general manager of Style Weekly.)
As Waran says, this isn't her first dance taking over from respected, well-liked, extremely effective people.
"I made some pretty big mistakes in the past," Waran says, "and the biggest was thinking I had to 'fix' things quickly. It turned out some things weren't broken. Partly that's because I was a young female and felt I had more to prove.
"When at the time I became the youngest publisher in the U.S., I took a lot of immediate steps that were unpopular. So the last time I entered a new role, I didn't do that," she laughs.
Instead, she embarked on a listening tour, not just to introduce herself to people, but because she values institutional knowledge. As a new leader, it's easy to assume the way things are currently done doesn't make sense. (I once moved three crews to different shifts before I realized the current setup actually made perfect sense, something I would have known if I had actually asked a few questions.)
"Trust the institutional knowledge," Waran says. "Sure, you may learn a few things that you might want to someday change. Or see a few things you can do a little differently. But while sitting on my hands or biting my tongue is not something I do very well, I've learned it's much better to establish yourself as a person who listens than to establish yourself as a person who immediately takes over and takes action."
Another key is to focus on simplicity. New leaders tend to add rather than subtract: "We're doing (this), but we also need to do (that)." New leaders tend to make employees' jobs harder, not easier.
"In the past I tended to take a task that was simple, and then overly complicate it simply because I had something to prove," Waran says. "But simple is always better. The few changes we have made so far involve processes that required ten steps and I've asked, 'Can we find a way to make it three?'"
Even so, change is inevitable. (That's why you bought the business, or were promoted.) Richmond Raceway isn't just a racetrack that hosts two Nascar events per year; there's a concert venue, exhibit halls, conference and seminar rooms, and even a wedding venue.
Waran's goal is to make use of the facility 365 days a year by tapping into the Raceways' flywheel: People who enjoy an exhibition or concert may decide to come to a race. People who enjoy a race may decide to host a seminar or conference at the facility. Corporate sponsors may decide to use the track to host customer experience events. Racing, while the most visible use of the facility, is just one aspect in a much larger operation.
Fortunately, while Waran readily admits what she doesn't know, she has considerable experience in balancing growing a customer base with retaining the current base.
"Protecting a tradition and legacy, the people who are loyal to you," Waran says, "while engaging a new audience--I've done that before. So while it won't be apparent for this race (Richmond Raceway's second Nascar race of the year takes place this weekend), I'm excited and already gearing up for the spring race."
Which leads to Waran's final words of advice for people who take over a leadership role in a new company.
"As a new leader, I tended to want to do everything myself," she says. "That's how I thought I would prove myself to people. But no matter where you go, there are already a lot of great things happening. And if there are problems, or there are things that can be improved, don't go it alone. Figure it out together.
"The best solution," Waran says, "is always the one you figure out together."
Aug 10, 2022