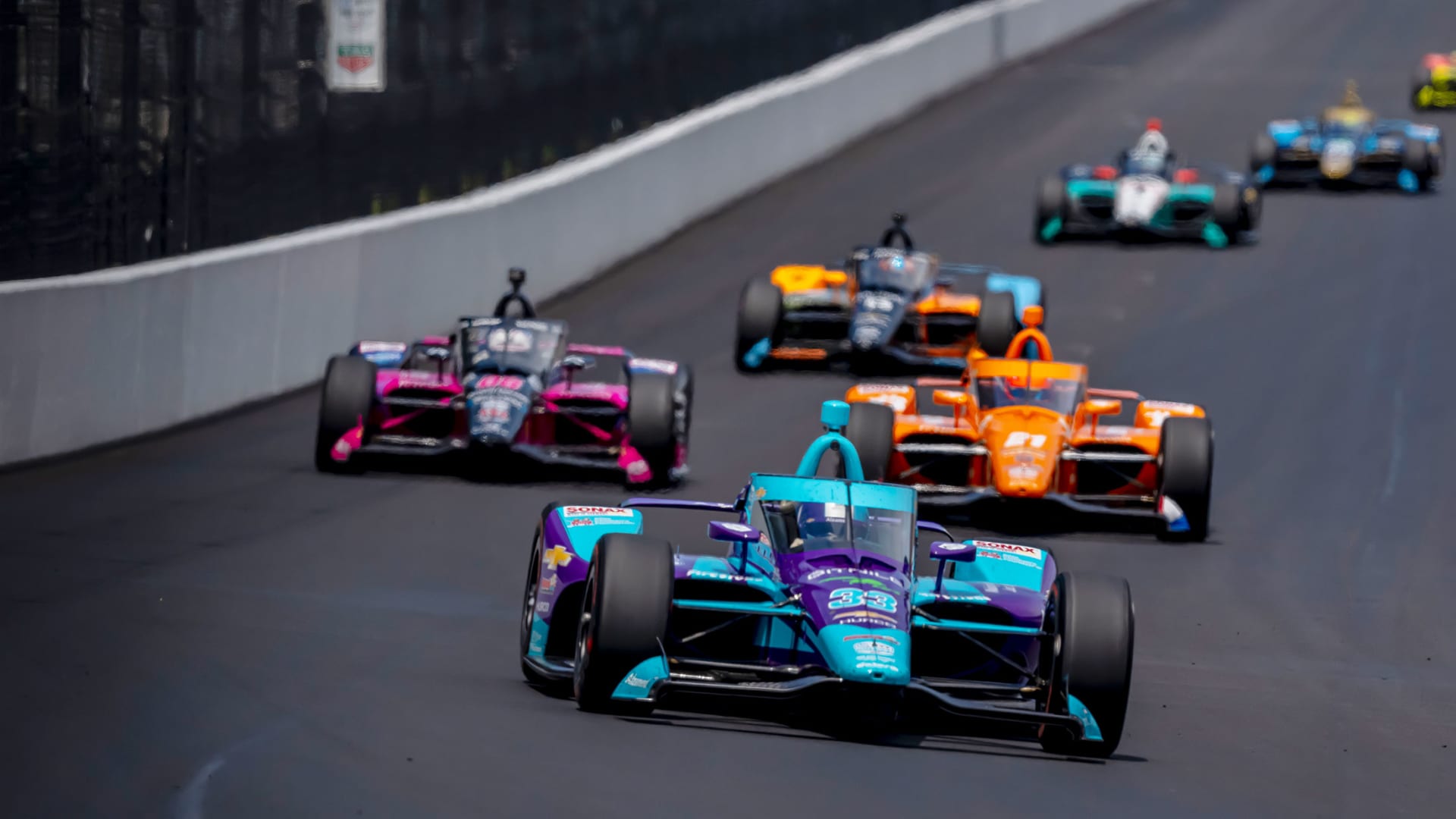 Mike Shank had bootstrapped his way through motor racing since he was a teenager. Restoring old cars to sell for a profit. Working as a line mechanic at a Mazda dealership to qualify for a loan for his own racecar. Building a niche business prepping racecars for amateur enthusiasts. Running his own race team that competed at the lower levels of the sport.
The next step up? IMSA -- then called Grand-Am -- the premier sports car series in the country.
"My wife, Marybeth, and I, we're very Midwest," Shank says. "We both grew up working. No trust funds. We survived by being tight and hitting our marks."
Problem was, their hard-won bootstrapping skills weren't enough; launching the new team required significant capital. Bolstered by a nudge from series chairman Jim France, who was eager to add high-potential teams to the competition, Shank and his wife mortgaged their home to go sports car racing.
Lean years followed; as Shank says, repercussions of the 2008 financial crisis "almost killed us." But, in 2012, Shank's team won IMSA's premier event, the Rolex 24 at Daytona. "It's vital for a team in any motor sport to have a connection to an OEM," Shank says. "Winning the Rolex 24 earned us respect from the big automobile manufacturers."
Shank leveraged that credibility to enter the 2017 Indianapolis 500. While his car didn't finish the race, the experience gave Shank the confidence to turn a one-off experiment into a full-season effort.
That self-belief paid off last year when Shank and driver Hélio Castroneves won the 2021 Indy 500.
Self-belief, self-awareness. In 2018, former Sirius XM CEO Jim Meyer became a co-owner. Shank and his wife are exceptional operators; they know how to run a race team. Meyer brought a wealth of connections and marketing savvy. His son Tim is head of business development. Then, in 2021 Meyer Shank Racing sold a minority share of the business to Liberty Media.
"We shored up our ownership group," Shank says. "We shored up our marketing side. We now have six major corporate partners. We have a factory-funded sports car team. We've built a monster ... but kept the same style, intensity, and fiscally conservative approach."
All of which could make Shank's success seem inevitable in hindsight.
But that's never the case: Success is always earned, never guaranteed. Building a race team means overcoming the classic startup chicken-or-egg dilemma: Without sponsors, you can't go racing, much less succeed -- but without success, you can't land sponsors.
"Everyone says they do this," Shank says, "but all we focus on is results. If you do, everything else happens. Our team, at every position, is made up of exceptional people with similar principles and work ethics ... and we all agree to go forward in a certain way: one that brings results."
That includes drivers. Castroneves is such a beloved figure in the sport that Shank doesn't have to sell him to sponsors; in large part, Castroneves sells himself.
"I don't know what will happen (to his popularity) if Hélio wins his fifth Indy 500," Shank says. "He's already like the Tom Brady of our sport. You can't overstate his importance in our world."
The same is true for Simon Pagenaud, Castroneves's teammate. Pagenaud was the series champion in 2016 and won the Indy 500 in 2019.
In short, Shank doesn't look for drivers who bring sponsors -- or family money -- with them. "We're strategic about it," Shank says. "We think it through. Ultimately, we hire who we want to drive our cars, both for their talent and for their appeal to partners."
Add it all up, and Mike and Marybeth Shank are the quintessential entrepreneurs. They started a business based on doing what they love. They overcame a lack of funding with hard work and persistence. They took intelligent risks. They brought in partners who complemented their skills and experience. They built a culture talented people want to be a part of.
"Jim (Meyer) always says he retired from Sirius because he doesn't want to work that hard," Shank says. "But that's bull. He works hard. Every single person on our team works extremely hard."
Because, as every entrepreneur knows, hard work isn't a problem when you love the work you do.
May 26, 2022