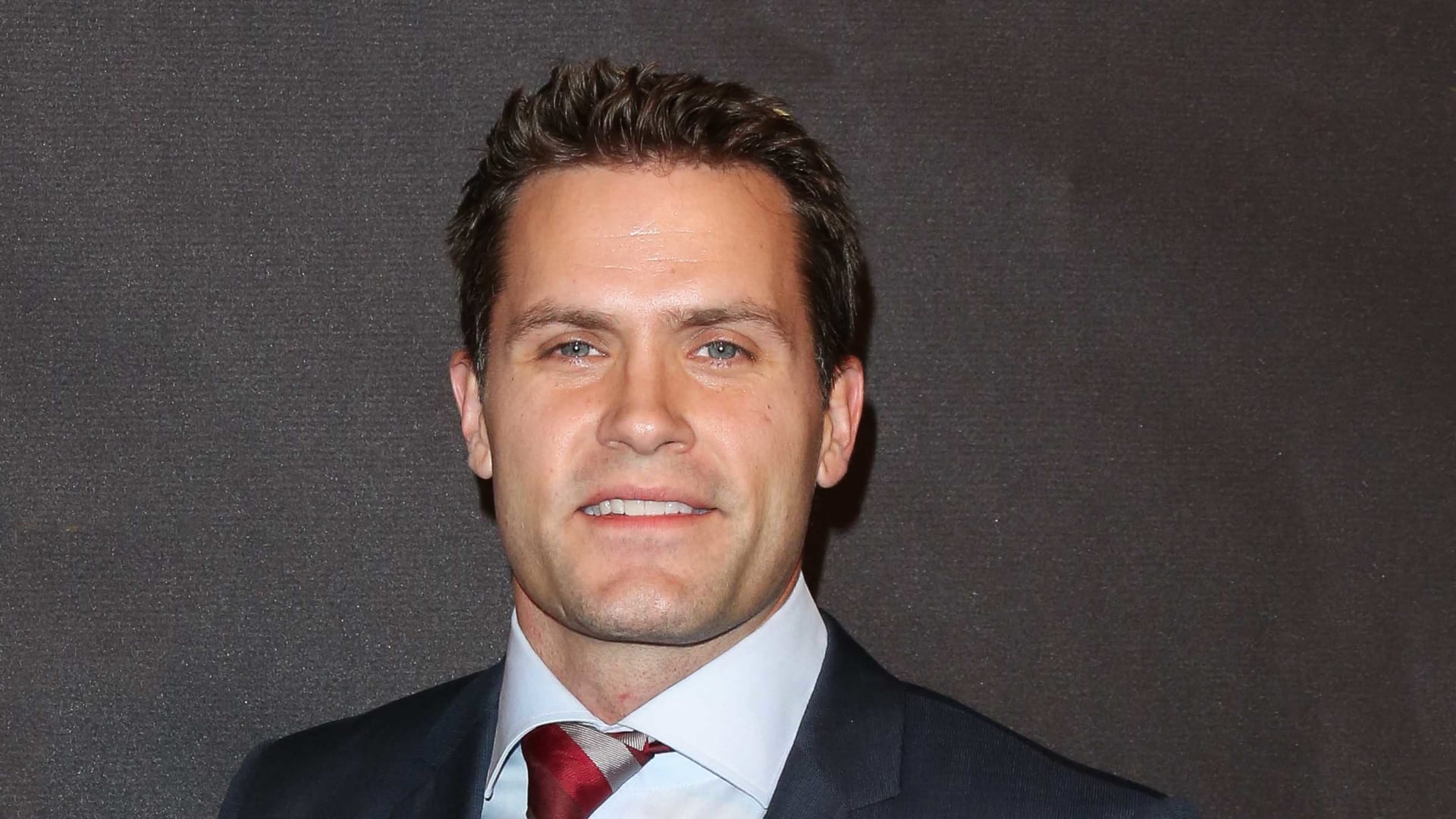 We think we have a plan. But plans, no matter how well, um, planned, are never perfect. Only in hindsight can they appear that way.
"You can't connect the dots looking forward," Jobs said. "You can only connect them looking backward. So you have to trust that the dots will somehow connect in your future. You have to trust in something -- your gut, destiny, life, karma, whatever. This approach has never let me down, and it has made all the difference in my life."
Or ask Eagles guitarist and eminent philosopher Joe Walsh. "As you live your life, it appears to be anarchy and chaos, and random events smashing into each other and causing this situation or that situation, and it's overwhelming, and it just looks like 'What in the world is going on?' And later, when you look back at it, it looks like a finely crafted novel. But at the time, it don't."
That's how we tend to live our lives.
We think we have a plan. But we don't.
With a month left in Brandt's senior year at Princeton, producers from MTV's Real World held open casting calls on campus. On a whim, Brandt and a few friends waited in line, answered a few questions when their turn came, and thought no more about it.
Then Brandt got a callback. And another callback. And eventually won a "reality show Powerball" when he was chosen from 50,000 applicants to be one of seven cast members of The Real World: Chicago.
Appearing on a reality show wasn't part of the plan, even though the three-year starter at running back for Princeton had long been interested in acting.
"By the time I was a senior in high school," Brandt says, "I was really disappointed in myself. I was like this sports-playing, Pearl Jam-listening, Jeep Wrangler-driving, Emilio Estevez in Breakfast Club character. So I decided I wanted to be an actor."
Brandt performed in plays in college, sometimes needing to leave football practice early in order to go to rehearsals. (Note to teachers and coaches: Having different experiences, exploring different options, not having to focus on one thing -- that's what kids should do in college.)
After Real World, Brandt moved to Los Angeles to take advantage of what many like him hoped would be the reality-show-to-mainstream-acting pipeline. Unfortunately, the flow was more of a trickle than a gush. He made financial ends meet by making speaking appearances on college campuses for MTV. But as for booking acting jobs?
"Working for 12 hours on two lines," Brandt says, "driving to some rundown building in the Valley, seeing 50 others in line who look just like you, having a terrible audition, not getting the part ... it definitely makes you question your self-worth."
After almost a year, he finally booked his first decent gig, a Right Guard commercial. Soon after, he landed a three-year contract on the soap opera Days of Our Lives.
Soap operas, at the time still a staple of afternoon TV, were seen by many actors as a pipeline to mainstream acting success. So Brandt did his three years, and then moved on.
"You walk away from a good paying job," Brandt says, "and you think, 'OK, here we go, I'm going to be Thor,' and six months goes by and you're not getting jobs and it's not happening. The hardest year was the year after I left Lives. I really thought I was going to have to give up and find something else to do."
Then, what Brandt calls the "angel" of sports came to his rescue. One morning he was working out and noticed Carl Lewis on the treadmill beside him. Brandt had his speed set at 6.5; Lewis was on 6.
Brandt had a blog he mostly used to hone his writing skills, so he blogged about the experience.
And got an email from Jim Rome, one of the most widely syndicated sports radio hosts in the country. "I understand you're looking for work," Rome said. "I've been reading your blog. I'd like to meet you."
That email led, over the next nine years, to Brandt serving as a writer, producer, executive producer, and fill-in host for The Jim Rome Show. Which led to appearances on Rome's CBS television show, Rome. Which led to serving as a writer and producer for Jim Rome on Showtime.
Which led to becoming one of the hosts of Good Morning Football.
All of which leads us to 10 Questions With Kyle Brandt.
Anyone can start a podcast. Brandt knew his had to be different. "It's difficult to be original in a time when there are so many podcasts," Brandt says. "My goal is for listeners to say, 'I may not like this, but it's definitely unique.'"
So he came up with the concept of part game show, part sit-down interview. Brandt asks each guest 10 questions. (Not the same questions; questions are tailored to each guest.)
While guests try really hard to get the questions right -- Matthew McConaughey in the clip below is a prime example -- the questions serve as a springboard for entertaining and enlightening conversations.
"The show works," Brandt says, "because the guests quickly become competitive. They want to get a better score than other guests. They get preoccupied with the questions, which helps them open up and enjoy the conversation."
To make sure the show works, Brandt does his own research. He writes all the questions. He works with a highly skilled technical staff, but "every single piece of content comes from me."
The show also works because Brandt can attract notable guests. Take his first, Aaron Rodgers.
"I knew we had to have a killer first contestant," Brandt says. "So I asked [Packers quarterback] Aaron Rodgers. He said, 'I met you years ago in the [Jim Rome] green room. You and I talked, we clicked, and I always remembered you as this cool producer who was going places. So, yeah: I'll be thrilled to be on the show.'
"I used to introduce myself to all the guests to make them feel comfortable and taken care of," Brandt says. "If I hadn't done that ... "
As any podcast host knows, though, great booking is just step one. Listen to a few episodes of 10 Questions and you'll notice some of the guests start out a little hesitant. A little uncomfortable. A little unsure of just what they've gotten themselves into.
But then there's a moment when things turn. When the guest "flips." When the guest is glad they agreed to not just answer a couple of questions, or provide a few sound bites, but to spend an hour playing a game and talking about their lives.
When they realize that Brandt has put in the work to make sure the experience works not just for him, and not just for the audience, but for them.
That moment -- and in broader terms, the show's success -- is when Brandt's dots connect. That moment is when Brandt's "finely crafted novel" comes together.
Had he not been an athlete, he wouldn't have understood the importance of effort, persistence, and learning from failure. Had he not appeared on a reality show -- and spoken on college campuses -- or worked as an actor, he wouldn't have gained experience as a performer. Had he not written, produced, and appeared on national sports radio and television shows, he wouldn't have developed research, booking, and interviewing skills.
He wouldn't have made the kinds of connections -- and gained credibility with those connections -- that would someday pay off.
Nor would he have understood how to entertain and engage an audience. Or how to stand out in extremely crowded, extremely competitive landscapes.
The same is true for you.
Most importantly, trust yourself. Trust that you'll figure out how to react and how to respond to roadblocks and challenges. Trust that you will become a little wiser for the experience. Trust that you'll grow more skilled, more experienced, and more connected.
Try enough things, learn from every success and every setback, and in time you'll have all the skills, knowledge, and experience you need.
Granted, you won't always succeed. But when you never bet on yourself and try something new, you will never succeed.
Trust that the dots will someday connect. Believe that the dots will someday connect. In the meantime, your life will be a lot more interesting.
Mar 26, 2021