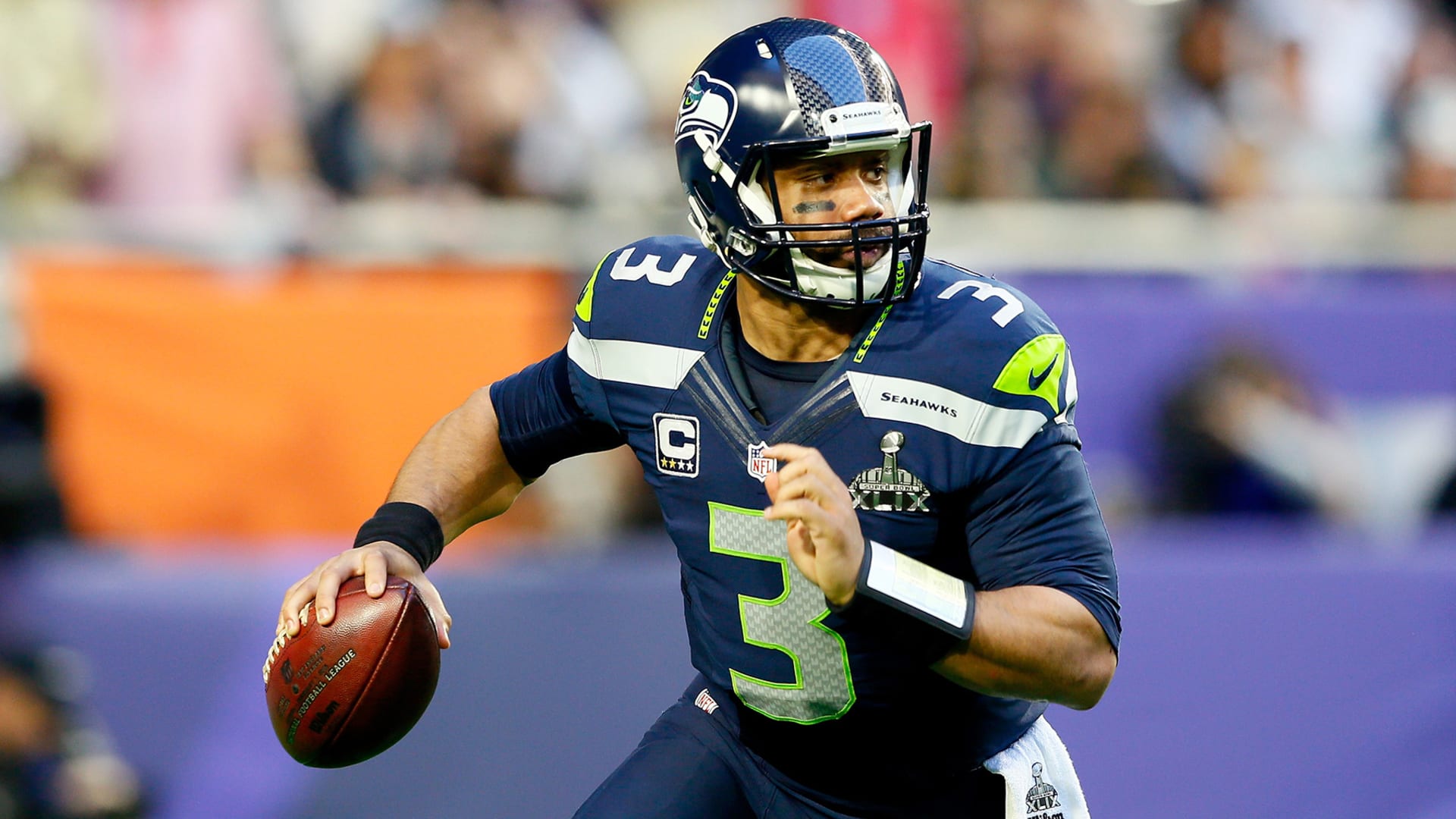 At the end of the game, when your team is winning and the other team has no timeouts left, the safest play call is for the quarterback to take a knee. The odds of fumbling the snap -- much less losing the ball -- are almost nonexistent.
In short: Take a knee, seal the win.
So with 26 seconds left and a 26-23 lead over the 49ers on Sunday, all Seahawks quarterback Russell Wilson needed to do was take a knee.
Instead, he called a jet sweep with a push pass (think gently tossing the ball about a yard) to wide receiver David Moore.
The announcers sounded surprised. The 49ers looked surprised. Seahawks coach looked puzzled. The play call made no sense.
But it makes sense -- and dollars -- to David Moore.
During the offseason, Moore signed a $2.13 million offer as a restricted free agent. But none of that money was guaranteed. In the NFL, a contract may be a contract, but the only money you're guaranteed to get is the guaranteed portion of the contract you sign. (Signing a four-year deal for $50 million gets you that $50 million only if the team keeps you for all four years.)
At the end of training camp, Moore agreed to a restructured deal that paid him $825,000, plus a $75,000 signing bonus. Moore may have felt pressure to agree; since his original deal included no guaranteed money, cutting Moore would have had no salary cap impact. In effect, the offer might have been of the "take it or leave it" variety.
But his new deal did include at least one incentive: If Moore finished the regular season with 35 or more receptions he would earn a $100,000 bonus.
And with 26 seconds left in the last game of the regular season, Moore was sitting on 34 catches.
After the game, Wilson said he knew about Moore's incentive and "had it in the back of his head."
So Wilson, in cahoots with Seahawks quarterback coach Austin Davis, decided to get Moore his 35th reception.
"We were going to kneel it and then we ended up changing it,'' Wilson said to The Seattle Times. "We called that play because David had $100,000 if he gets that catch. It's a blessing to be able to help his family and his daughter and all that stuff."
As a leader, you can talk about missions, and visions, and goals.
You can communicate and connect and engage in an effort to inspire and motivate, but in most cases, your employees will simply smile and nod and go back to doing their jobs they way they always have.
No one starts caring about the business they work for until they know the business cares about them.
Since you are your business, that means you.
Your employees won't care very much about your targets and goals and missions -- in short, about what you want them to do -- until they first know how much you care about them.
Granted, Moore technically doesn't work for Wilson. But Wilson is clearly a leader. He's a Seahawks captain -- and more important, in a business where performance confers authority, he's a Super Bowl champion and eight-time All Pro.
Because great leaders don't just say they care about others. And they don't just care about people when it relates to work.
They prove they care about people -- professionally and personally. Not for recognition. Not for attention. Not for personal gain.
But because they believe caring is the right thing to do.
Jan 6, 2021