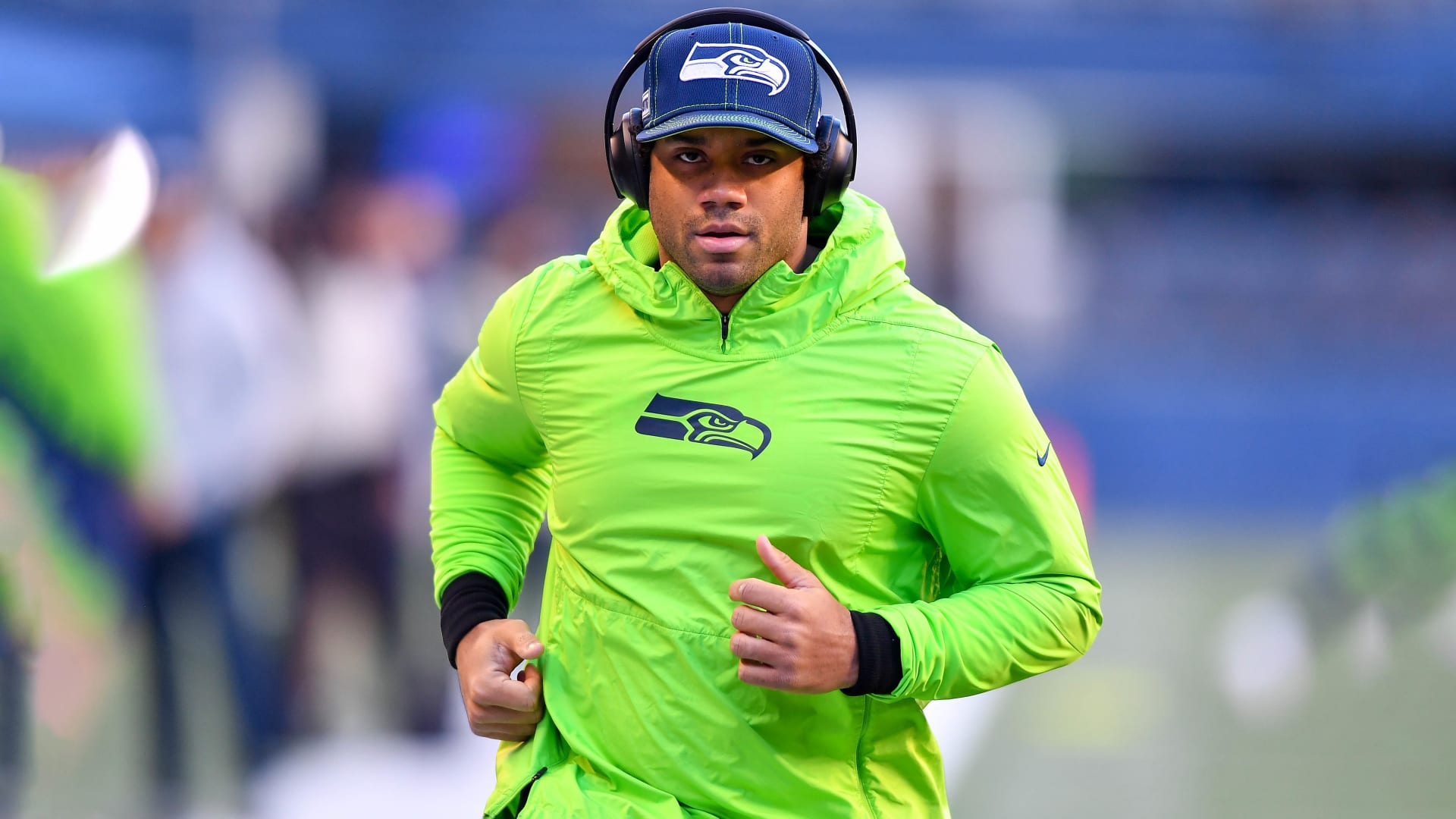 You probably know that Russell Wilson has been to seven Pro Bowls. Has played in two Super Bowls, winning one. Holds the record for most wins by an NFL quarterback through seven seasons. Is the mid-season favorite for league MVP. Signed a four-year, $140 million contract extension last year, making him (at the time) the highest paid player in the NFL.
What you probably don't know is that Wilson spends at least $1 million per year on himself.
But not in the way you might think.
On a recent episode of The Bill Simmons Podcast, Wilson, who intends to keep playing until he's 45 years old (which is like 70 in quarterback years) said, "I probably spend $1 million, if not more, a year just on recovery."
One full-time personal trainer
One full-time physical therapist

One full-time masseuse

Two chefs

Two hyperbaric chambers
According to Wilson, he works out every day...but he admits he might miss one or two days a year. (Christmas and Thanksgiving appear to be the culprits.)
Still, $1 million sounds like a lot of money to "invest." And it is.
But Wilson's body is his company: His storefront, his factory, his warehouse...Wilson invests heavily in his business.
So while you might be impressed by the dollar amount, what is truly impressive is Wilson's commitment to performance and longevity.
And his willingness to invest in himself.
Granted, you may not have Wilson's resources. But what you do have is time.
Time to invest in yourself. Time to improve your skills. To improve your connections. To gain experience. To improve your health and fitness.
To learn what you don't know--because knowledge, once gained, is the one thing that can never be taken away.
And it's the one thing you can apply to the rest of your life.
I learned that learning truly is a skill...and that by continuing to learn to this day, I can compete and get ahead of most people, because the reality is most people don't put in the time to learn...and that's always given me a competitive advantage.
Investing in yourself will produce better long-term results than any other investment you can make, if only because the result of that investment is one you control.
Effort is always rewarded. Hard work is always rewarded.
Since investing in yourself pays dividends you can collect for the rest of your life...the best time to start is now.
Nov 12, 2020