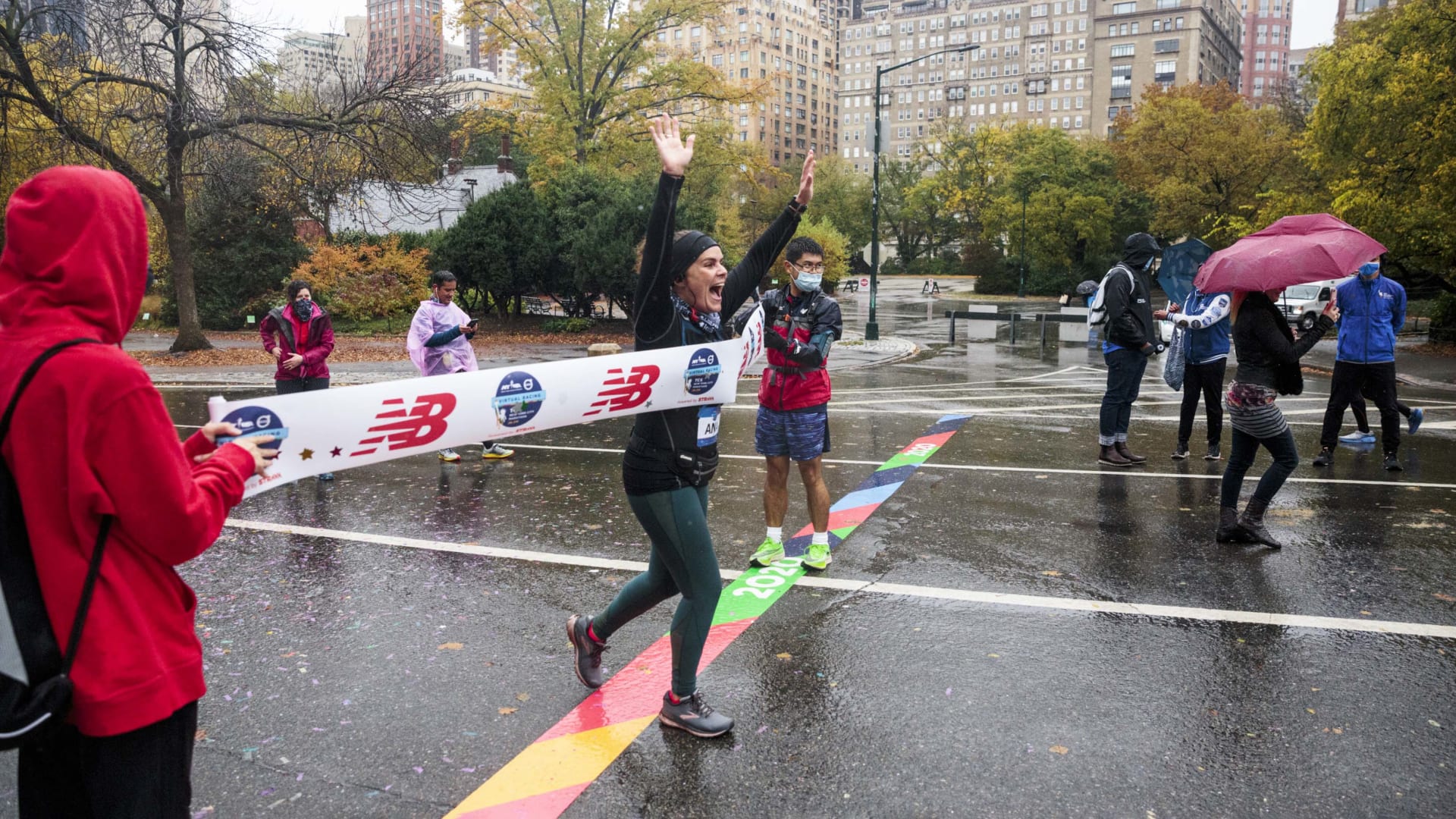 I had planned to ride the 10th anniversary of the Alpine Loop Gran Fondo this fall. Obviously that wasn't possible. Yet plenty of those registered rode their own version of the gran fondo.
Tens of thousands of people had planned to run what would have been the 50th anniversary of the New York City Marathon this fall. Obviously that wasn't possible, either.
Yet plenty of people signed up to complete a version of the 26.2-mile route, within a two-week span, and complete a virtual NYC Marathon.
One was Kristina Nungaray, who on Sunday ran her first marathon. Just days after she signed up for the virtual marathon, she learned her father in Texas had Covid-19. "Essentially that is how we said goodbye," she's quoted in this New York Times article, "via text message."
On Sunday she ran to honor her father.
"I signed up for this race to push me out of my comfort zone once upon a time ago," Nungaray is quoted as saying. "And now I'm doing this race to move forward and reconnect me to my comfort zone."
In that, Nungaray sounds a lot like Steve Jobs, who, when asked about getting fired from Apple in 1985, said:
During the next five years, I started a company named NeXT, another company named Pixar, and fell in love with an amazing woman who would become my wife.

I'm pretty sure none of this would have happened if I hadn't been fired from Apple. It was awful tasting medicine, but I guess the patient needed it ...

You can't connect the dots looking forward; you can only connect them looking backwards. So you have to trust that the dots will somehow connect in your future.

You have to trust in something -- your gut, destiny, life, karma, whatever. This approach has never let me down, and it has made all the difference in my life.
While you can't control everything that happens around and to you, you can always control how you respond.
Individuals can't control the coronavirus; we can control only how we respond. We can't control all of the impact it has on our business and personal lives; we can control only how we respond. We can't control what others in our communities do; we can control only what we do.
We can control only whether or not we do everything we can to make the best of what happens around, and to, us.
Circumstances, both professional and personal, sometimes force us to make changes. Most of those changes we won't want. Some we'll hate.
Some will feel devastating.
But life is what you make of it. Looking back, Jobs saw getting fired as the best thing that could have happened to him.
Because he made it the best thing that could have happened to him.
Whenever you find yourself on the downside of advantage, take a little time to process. Take a little time to grieve. Take a little time to vent your frustration, and even anger.
Then decide to control what you can control. Like the perspective you choose to embrace. The way you choose to respond. The people you can help, the businesses you can support, the people in whose lives you can make a difference.
Like Nungaray, you can choose to do things that help you reconnect to your comfort zone -- while still moving forward.
Nothing will never turn out for the better unless you do what you can to make it work out that way. Fate is apparent only in hindsight.
Fate is what you make it.
Nov 2, 2020