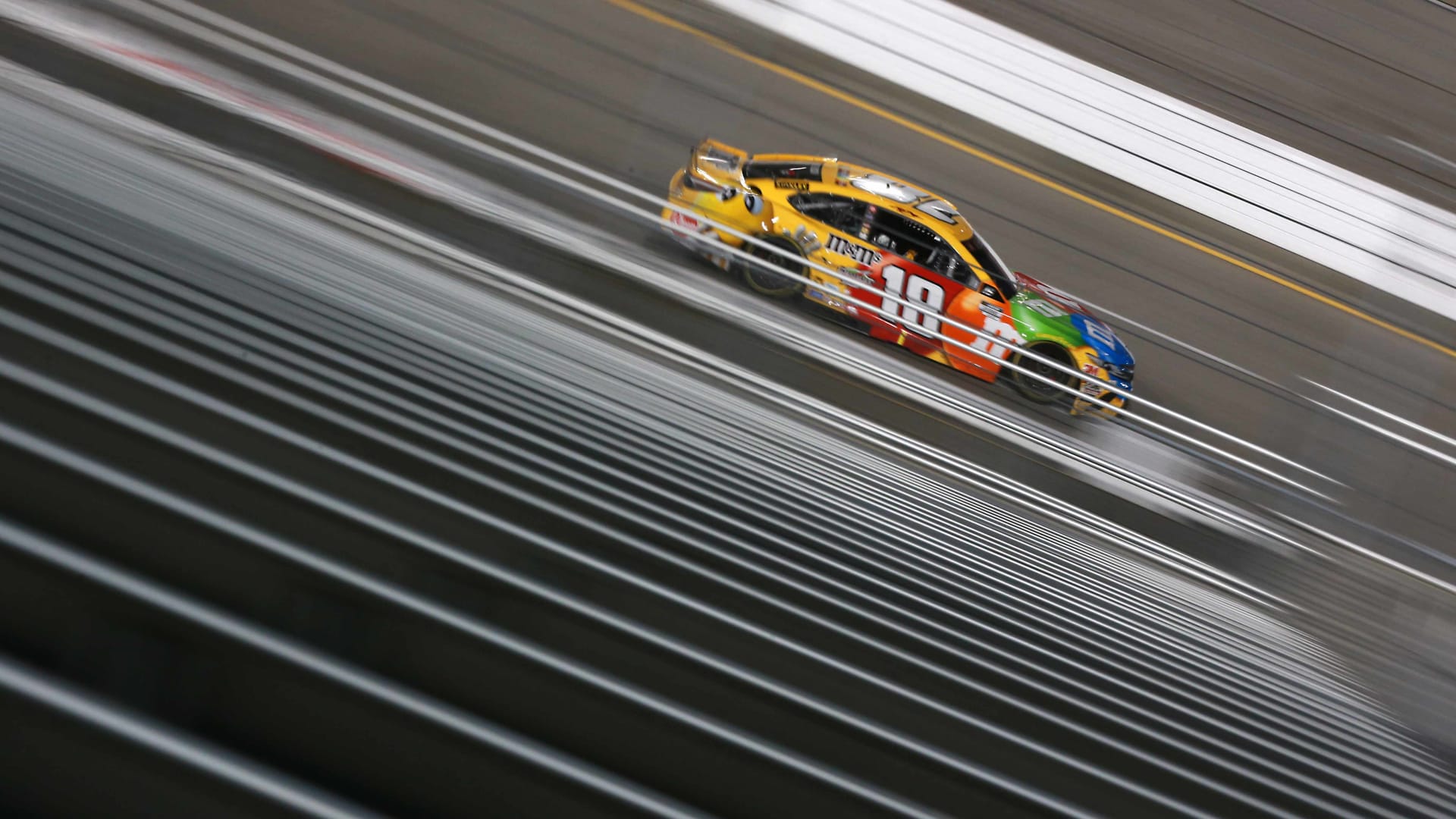 Hoping to gain exposure, build good will, and connect with a specific audience? (Who isn't?) Sponsoring an event might be a great option.
But not an easy option. While every event provides some sort of experience, the key is to partner with an event that provides an experience people will associate positively with your brand -- and hopefully further characterizes and adds depth to your brand.
Then you need to leverage that experience, which requires more than simply slapping your logo onto a banner (even though that kind of awareness marketing does make an impact.) You need to engage participants. Provide perks. Provide discounts. Integrate your sponsorship with the event's promotions. Align your sponsorship with the event's goals, and vice versa.
Yep: Not so easy -- but when done well, extremely effective.
So where should you start? Don't try to reinvent the wheel. Take a few pages from an already successful playbook.
Perfect example: This weekend's Toyota Owner's 400 at Richmond Raceway. This year marks the tenth Toyota has been the title sponsor for the spring NASCAR race at Richmond. (Toyota also sponsors the Camping World Truck Series event; as Richmond Raceway President Dennis Bickmeier says, "They take over the track for the weekend.")
While sponsoring the race does generate plenty of visibility -- the Toyota branding, while tasteful, is basically ubiquitous -- lesson number one is that for Toyota, the partnership is part of a long-term customer engagement strategy.
"When Toyota first got involved in NASCAR," says Paul Doleshal, General Manager of Motorsports and Assets for Toyota North America, "the average NASCAR fan didn't consider buying a Toyota. Purchase consideration, much less purchase intent, was extremely low."
For Toyota, entering the NASCAR world enabled the company to interact with fans in their comfort zone, and use that opportunity to learn about consumer tastes and interests. And to organically become part of the conversation.
"Data shows that while at first you might get a boost from being the the shiny new toy," Doleshal says, "what matters more is the authenticity you bring to the sport -- and the longevity that shows you're there to make it better: To enhance their weekend. To improve their experience. To show your appreciation. Only then will people pay attention to your message. If you're not there, first and foremost, to serve the consumer... then you shouldn't be there."
That's leads to lesson number two: Consider using event sponsorship as a reward for current customers, not just as a sales tool.
Over the years Toyota has provided owners -- the race is the Toyota Owners 400, after all -- with a number of perks. Special entrances for any fan with a Toyota, Lexus, or Scion key fob. Private events at the track. Special viewing areas. Tailgate events. Track rides. Free race tickets.
Not as a direct incentive for becoming a new customer, but as a "thank you" for being an existing customer.
"It's definitely not just advertising," says Tanner Hulette, Vice President of Page Auto Group and President of the Central Atlantic Toyota Dealers Association. "It's more about rewarding Toyota ownership. The five dealers supporting the race get bulk tickets, suite passes, get to choose people from their owner bases to put in the spotlight... the celebration of ownership is great for the dealerships."
For local dealers, the event sponsorship creates meaningful way to engage long-term customers. Instead of simply sending postcards or emails to hopefully stay top of mind, the race creates a natural touch point. A natural conversation starter. An organic way to get customers back into the dealership and reinforce the relationship.
Those relationships have paid off. "Brand recognition for our market is exceptional coming out of the race," Hulette says. "In 2020 we had the number one nameplate in the Richmond market. In 2020, Toyota led the Central Atlantic region in four out of the five major sectors. The Rav4 was the number one selling vehicle in all brands."
Which leads to lesson number three. Building long-term customer relationships pays off in increased lifetime customer value, but it also helps generate new customers. Word of mouth matters. Referrals matter. Giving your customers unprompted, organic reasons to talk about their experiences with your brand -- to in effect put your NPV score into action -- matters.
But that's only if you pay attention to lesson number four: See the event as a true partner, not just the, um, vehicle for a marketing effort.
"This is where the sport -- teams, drivers, sponsors, fans -- comes together," Bickmeier says. "We want people who come to the track to have the best experience they possibly can. So we provide the access, the exposure, the midway, the ride and drive opportunities... anything we can help Toyota do to improve the experience for their customers is a win for us, since it enhances the experience for our customers, too."
And that's lesson number five: Pick an event that sees you as a partner, not just a business writing a check. And one that is willing to evolve the relationship over time.
Toyota's success at Richmond Raceway isn't unusual; Federated Auto Parts has been the title sponsor for the fall Richmond Race since 2012.
"A long-term partnership shouldn't be rinse and repeat," Bickmeier says. "Find new ways to reward your customers. Find new ways to engage with them. Find new ways to collect data, collect information, create new touch points... make sure the event is willing to grow and evolve with you."
And that's the final lesson: Make sure you know what you receive for your investment.
Different events offer different levels of sponsorship. Know exactly what you will receive. If you're looking for exclusivity, either as a title sponsor or as the only sponsor from your particular industry, make sure you will get it.
Event sponsorship can be a great marketing, brand awareness, and brand building tool.
But it's also an investment -- so make sure you know what you will get for your investment.
Apr 16, 2021