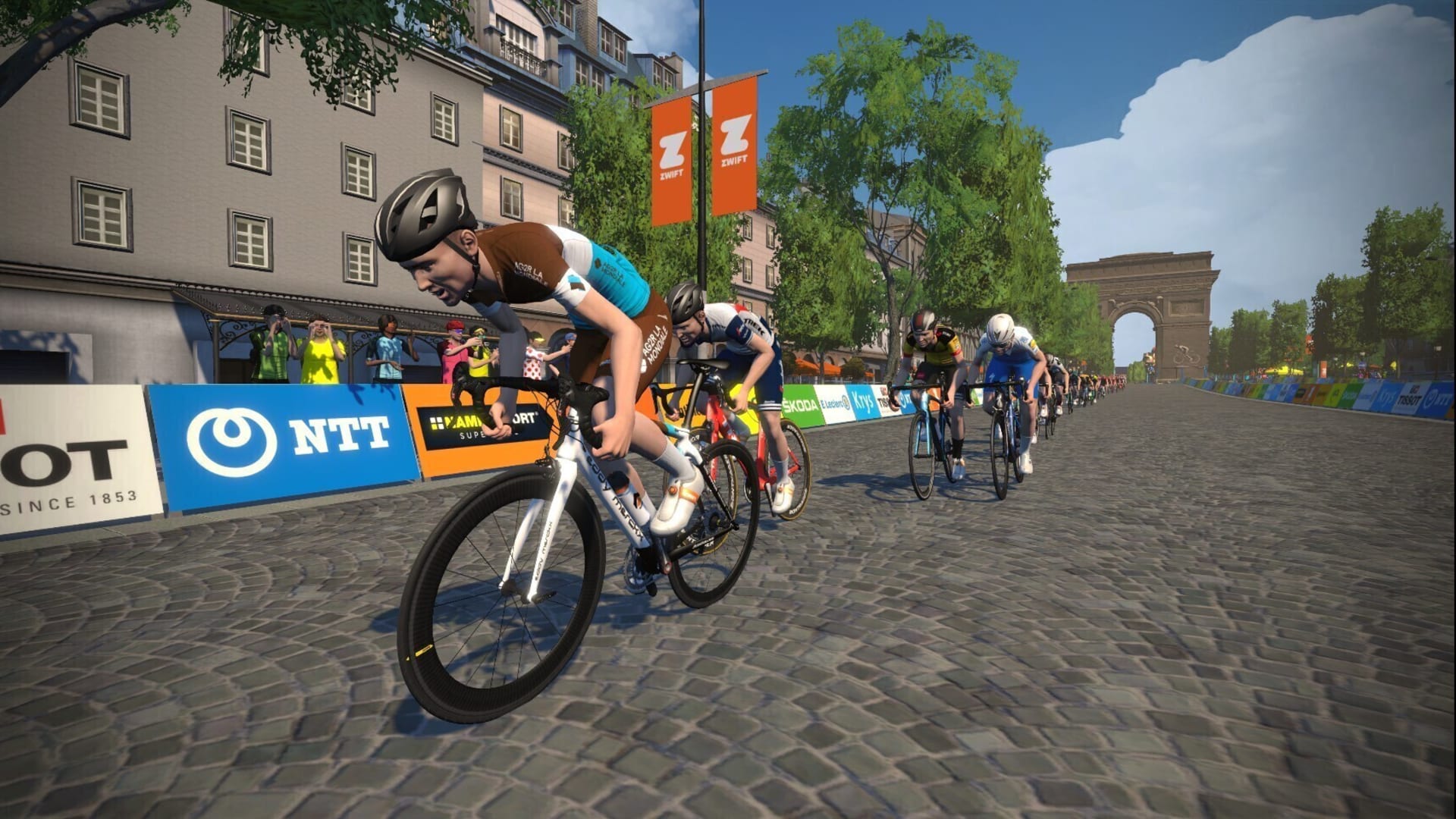 Every year (except this one), approximately 15,000 lucky cycling enthusiasts get to ride an actual Tour de France stage, on a closed course, during one of the race's off-days.
Eight years ago, I planned to be one of them. With a couple months to go, I was deep into training for L'Etape du Tour (which included a climb up Col de la Madeleine) and my flights, accommodations, and event support were all booked.
Then I had a heart attack -- and while I've recovered, it seemed like my L'Etape du Tour window had closed.
When the Tour de France was postponed until (hopefully) August, race organizer ASO and broadcast partners around the world teamed with the cycling and running app Zwift to create the Virtual Tour de France, a six-stage race that starts Saturday, July 4, and ends July 19.
Twenty-three men's pro teams are entered, including superstars like Geraint Thomas and Egan Bernal. The race will be broadcast in more than 130 countries and stream on Zwift and the Global Cycling Network app. And if that's not enough, 17 women's pro teams -- including riders like Marianne Vos and 10-time world champion Chloe Dygert -- are entered in the Virtual Tour de France: Same routes, same broadcast coverage, same everything.
Fans won't be limited to just watching, though: They can participate in the Virtual L'Etape du Tour by riding/racing one of each weekend's virtual courses, one that includes a ride up Mont Ventoux. (I'm planning to ride this Saturday's stage at noon ET.)
"I've told many people that we would host the Tour de France one day," says Zwift co-founder and CEO Eric Min. "I just didn't expect it to be this year."
Zwift's response offers entrepreneurs of any stripe a lesson in seizing opportunities -- and even harnessing chaos.
While many professional cyclists have used the Zwift platform for years, recent events drew basically every pro team to the platform.
This sparked requests for ways to activate sponsors as those teams search for ways to maintain and attract partners, sustain their (and the overall sport's) business model, and evolve to meet the changing nature of fandom and participation.
"We had six weeks to pull this all together," Min says. "We dropped everything. Hosting the one bike race that most people can identify, the one that matters the most--we're so excited to be part of it."
Development and implementation challenges aside, Min also received a fair amount of internal pushback. "Dropping everything" naturally meant putting other projects on hold.
"A number of people asked if this [the Virtual Tour de France] was the most important thing," Min says. "My answer was simple: We get to be associated with an iconic event. To show the world we provide an alternative discipline that is super-accessible and authenticated by the best male and female pro riders in the world. To host an event broadcast into over 130 countries--how could we miss an opportunity like that?"
Even so, Zwift's long-term growth will likely require attracting people who are unlikely to watch -- much less ride -- the Virtual Tour de France. That should mean providing more content. And, possibly, more quantification and gamification. Maybe music. Maybe instructor-led sessions. Maybe even turnkey hardware solutions.
In short, to hit the fitness startup trifecta: Provide an easily understood, easily purchased offering, anchored by a community, and, in the process, turn general fitness enthusiasts into loyal users.
The Virtual Tour de France could be a huge step in that direction, providing visibility, validation, and significant word-of-mouth.
And the chance for people like me to finally ride L'Etape du Tour, if only virtually.
Jul 2, 2020