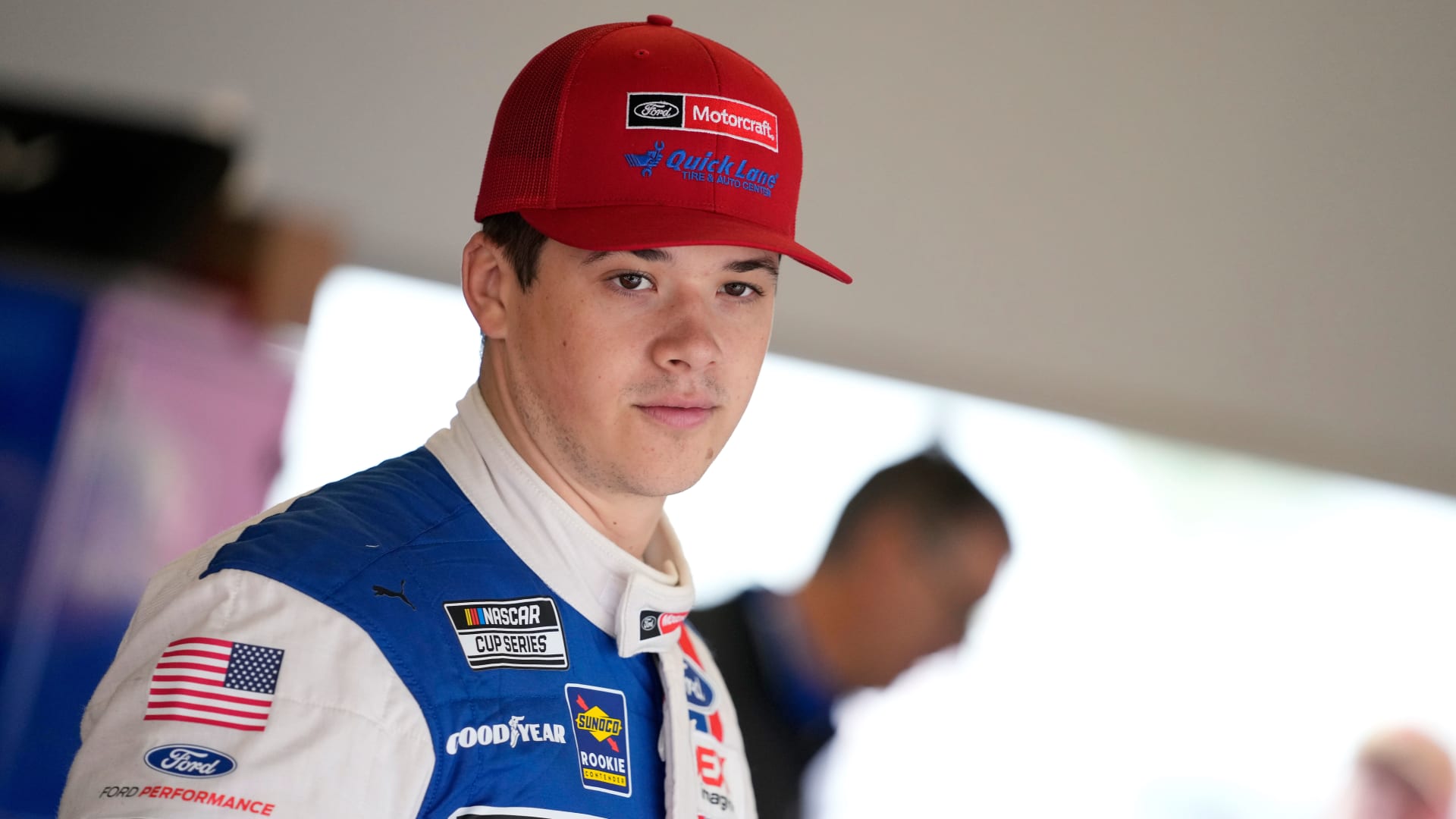 When I ran into my friend after his first season in the minor leagues -- he'd been was drafted after high school by the Pittsburgh Pirates -- he had definitely changed. He clearly felt, as he admitted years later, that he had "made it."
Focused? Nope. Humble? Not anymore.
Two years later, he was out of baseball.
But what if your talent, effort, and drive cause you to experience success at a relatively young age? Like Drew Houston and DropBox. Like Sara Blakely and Spanx. Like John Collison and Stripe.
How do they navigate the perils of early success -- and build a foundation for lasting success?
Despite his age, success was hardly overnight for Burton. He started driving go-karts when he was 2. Became the youngest driver to start a K & N Pro Series East race. Won his way through the Late Model, ARCA, Truck, and Xfinity Series to reach the sport's highest level.
Yet for Burton, staying focused and grounded is a non-issue.
"I had been working for this since I was a kid, so I was really excited for a few days after I signed with the Wood Brothers," Burton says. "But still: Making it here is one thing. Staying here is another. And as for winning races? That's a whole different story."
Which means, for all his current talent, skill, and potential, that his peak years may still be more than a decade away.
Fortunately, Burton embraces a growth mindset: the belief that intelligence, ability, and skill can be developed through effort. In simple terms, that we are what we work to become. (As opposed to assuming that intelligence, ability, and skill are inborn and relatively fixed, or that we "have" what we were born with.)
Developing skill is particularly difficult in Nascar, though. Compared with other sports, drivers get relatively little practice time. Baseball players can spend endless hours in the batting cage, basketball players can spend endless hours working on their jump shot, but by and large, a racer's "practice time" comes only during actual competition.
That makes the mental side of the sport extremely important. "I've never been the outright fastest racer," Burton says. "I've never been the guy that shows up and automatically outruns everyone. But my race craft, my ability to make good decisions, my ability to be consistent -- that's helped me win a lot of races."
Except during his time in the Truck Series. "I didn't run great at [team owner] Kyle Busch's shop," he says. "I expected to be a champion. I expected to wax everyone."
"My 18-year-old mind thought, 'Hey, if you're not extremely confident, you're in trouble,' but it didn't work out that way," he laughs. "I learned how to set realistic expectations. I learned -- even though it's a lesson I shouldn't have needed to learn -- that this is hard. Everyone in Nascar has talent. Success just won't come your way unless you also put in the work and effort."
Just as important, Burton showed the Nascar garage that he could not only learn from running poorly, but also apply what he learned. Four wins, and an appearance in the Xfinity series playoffs, led to this year's full-time ride in the Cup Series.
During the week, Burton works out. Handles sponsor and media obligations. Studies film of past and recent races to evaluate his own performance and glean insights from what worked well for other drivers.
To be as prepared as possible for the next race. And also to be prepared, although it sounds like a contradiction, to adapt.
"I try to prepare for everything," Burton says. "I hope to use the things I learn. But nothing ever goes as you plan. The key is to prepare in a way that allows you to adapt quickly. The best drivers are often the best-prepared drivers, but they're also the ones who are best at adapting."
And to be comfortable being uncomfortable. Squeezing every drop of speed out of a race car means constantly pushing to the edge of control; the faster you go, the closer you are to crashing. Comfort with discomfort is a key attribute for race car drivers. (As it is for entrepreneurs.)
Pushing your limits while working out is one way to develop that skill; Burton sees physical conditioning as a physical and a mental tool. He also takes a mixed martial arts class. "Physically, it's a great workout," he says, "but it constantly forces me to work my way through tough situations. And since I'm not very good at it," he laughs, "I'm definitely uncomfortable."
Which leads to further growth.
Stepping forward when the stakes are low makes stepping forward easier when the stakes are high. Doing the hard thing when others are watching is easier when you consistently do hard things when no one is watching.
And, just as important, growing comfortable with discomfort leads to greater humility.
Research links humility with seeking self-improvement. Research links humility with a greater ability to maintain self-esteem in the face of adversity or failure. Research links humility with the ability to develop stronger social bonds.
And then there's this. A 2011 study published published in the journal Personality and Individual Differences found that humility was a "unique predictor" of job performance.
All of which leads us back to my childhood friend.
If success has come your way relatively early, by all means celebrate. Take a moment to enjoy the fulfillment and gratification that comes from setting a huge goal and achieving it.
And then go back to being the focused, hardworking, and humble person whose effort, persistence, and drive led to that success.
Because what you did yesterday is great... but what you will do tomorrow is what really matters.
Mar 25, 2022