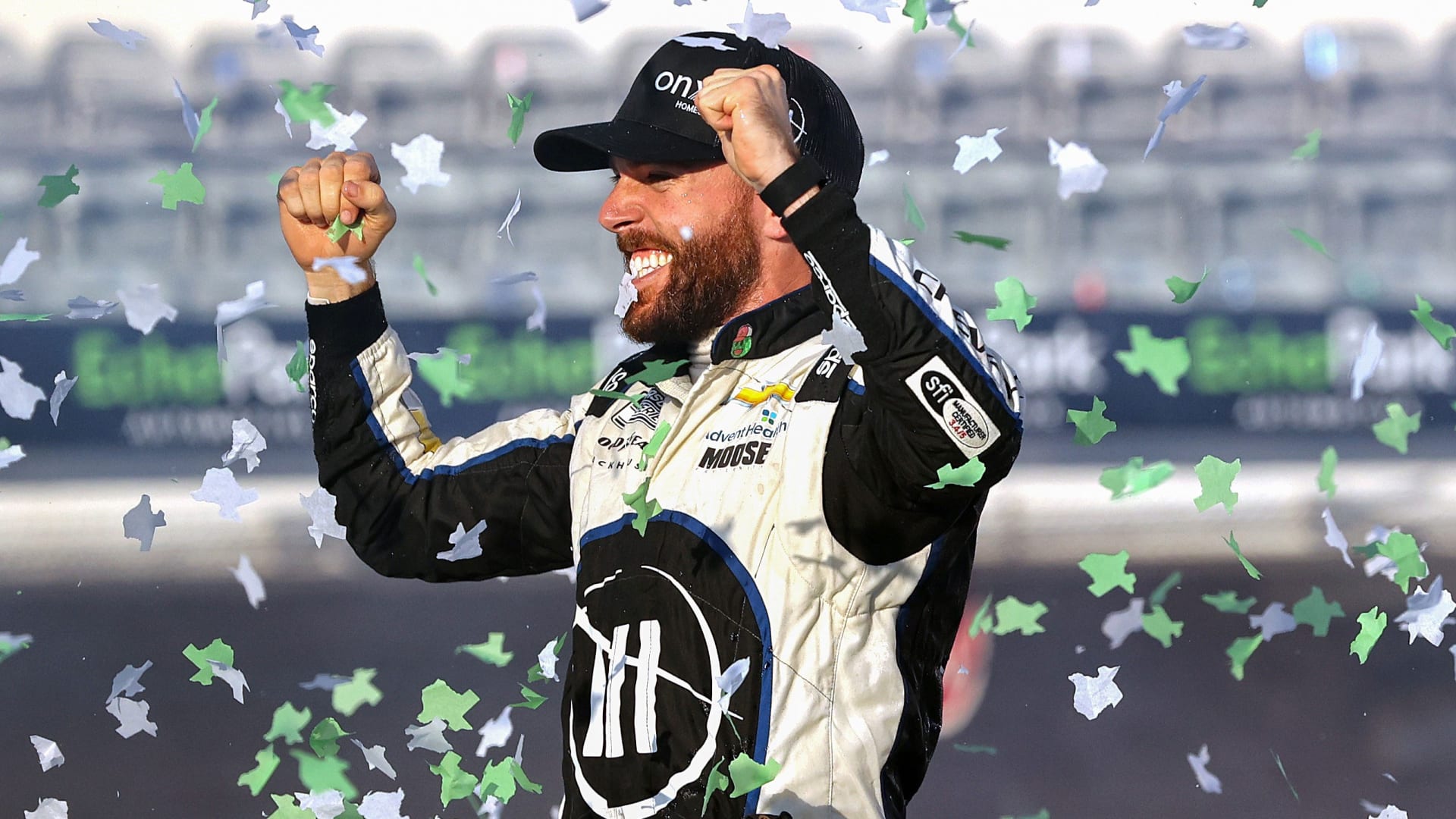 One day last fall, Ross Chastain walked into a large room at Road Atlanta filled with people who had just paid thousands of dollars to try to become race car drivers. Most simply hoped to compete at the lowest amateur level; a few probably dreamed of someday reaching the big time.
Ross has already reached the big time; he drives the No. 1 car for TrackHouse Racing in the Nascar Cup Series, the premier level of that sport and the most popular form of racing in the United States.
More important, why was he sitting in a road-racing class beside a guy like me, listening to an instructor provide a basic overview of the impact of braking and steering input on tire grip?
But you won't find many people who have reached the top of their respective fields participating -- much less eagerly participating -- in entry-level classes. (Tony Robbins probably doesn't slip into Toastmasters meetings.)
Yet Ross seemed disappointed when his private instructor caught his eye. "I hadn't thought about it that way," he whispered to me, nodding toward the whiteboard before he eased out of the room. "That's a great mental model."
As Ryan Holiday would say, ego is the enemy. Ego is swagger. Ego is boasting. Ego is a loud and inflated sense of self.
Confidence, on the other hand, is quiet. Confidence is a result -- and then a driver -- of ability, expertise, and self-regard. Confidence is humble enough to take a step back, admit to struggles or failures, and find a different way.
Confidence is smart. Humility is smart. Confident humility is even smarter.
And makes you a better leader. A 2012 study published in Academy of Management Journal found that humble leaders tend to be more effective.
But humble people don't just make better bosses; a 2011 study published in Personality and Individual Differences found that humility is a "unique predictor" of job performance. Research links humility with seeking self-improvement. Research links humility with a greater ability to maintain self-esteem in the face of adversity or failure. Research links humility with the ability to develop stronger social bonds.
Humble people are willing to take instruction from people less outwardly accomplished. Humble people, no matter how successful, are willing to consistently refine and reinforce fundamentals that create the foundation for success.
Most important, humble people are willing to show they don't just want to learn, but still need to learn.
Because highly skilled people never stop looking for ways to improve their skills. That mindset helps explain why they are so talented.
Requiring the same skills Ross sought to refine that day last fall at Road Atlanta.
Every successful person I know is (if only in private) surprisingly humble about his or her talents. They all know they can be and do better.
That's why humility is so important to achieving lasting success. The day you think you've arrived is the day you stop trying to improve... and is the day when your talent -- and your success -- starts to fade.
Mar 28, 2022