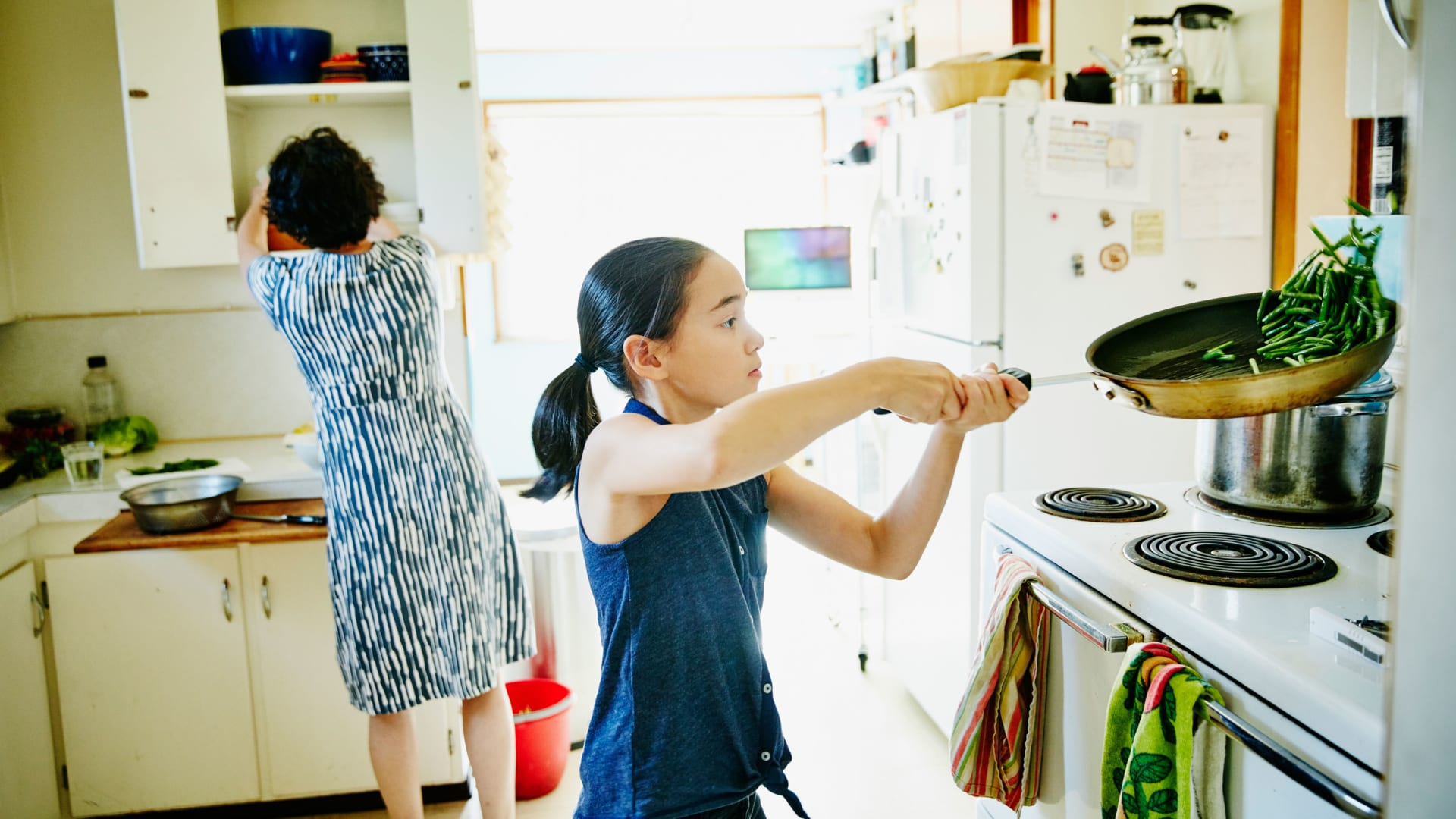 So how can you help your kids learn to become leaders? (After all, as my Inc. colleague Bill Murphy writes, there comes a time in some people's lives when their aspirations for their children begin to rival or even exceed their aspirations for themselves.)
And, by extension, how can you help your employees become better formal and informal leaders?
Most importantly, give them a lot more rope.
In a 2019 study published in Journal of Applied Psychology, researchers assessed the leadership potential of over 1,500 teenagers. They surveyed peers, teachers, and parents to evaluate whether each individual was seen as a good leader. They identified the individuals who actively participated in leadership roles. They measured each person's level of self-esteem and confidence in taking on leadership roles.
And they asked the teens to evaluate statements like "My parents often stepped in to solve life problems for me" and "Growing up, my parents supervised my every move."
You can probably guess the outcome: Kids with overprotective parents were perceived by other people to have less leadership potential.
Clearly correlation is at play. Research shows people with overprotective parents tend to have lower self-esteem and are less likely to seek leadership roles. But the effect is also causal. Other research shows that teams tend to choose charismatic, confident, extroverted people as their leaders. People who are perceived as less confident and outgoing are also less likely to be chosen for leadership roles, even if they might have excelled in those roles if given -- or if they took -- the chance.
Put it all together, and kids with overprotective parents are less likely to seek leadership roles -- and their teachers and peers are less likely to select them for leadership roles.
The Problem With Micromanaging
Children of parents who are overly attentive, overly protective, and tend to do things for their kids rather than expecting their kids to tackle appropriate tasks and situations on their own are at a disadvantage later in life. Since they rarely get to try, they tend to develop fewer problem-solving skills. Their sense of independence, autonomy, and responsibility tends to be lower.
So do the odds they will step into formal or informal leadership roles. After all, if I don't feel capable of "leading" myself, why would I think I can lead other people?
The same holds true for your employees. Micromanage and you stifle your employees' sense of responsibility, authority, and autonomy. Step in whenever there's a problem and you limit your employees' ability to apply their own skills and creativity.
If your employees agree with statements like "My boss often steps in to solve problems for me" and "My boss directs my every move," then you're an overprotective leader.
Sure, issues may get fixed more quickly. And people may be more likely to do things exactly the way you want.
But that means your employees miss out on opportunities to become better formal and informal leaders. They miss out on opportunities to make -- and learn from making -- important decisions. They miss out on opportunities to motivate and inspire other people. They miss out on opportunities to take swift, decisive action and learn from the result.
In short, they miss out on the opportunity to become better employees.
Give your kids a little more rope. Give your employees a little more rope.
They -- and you -- will someday be glad you did.
Jul 12, 2022