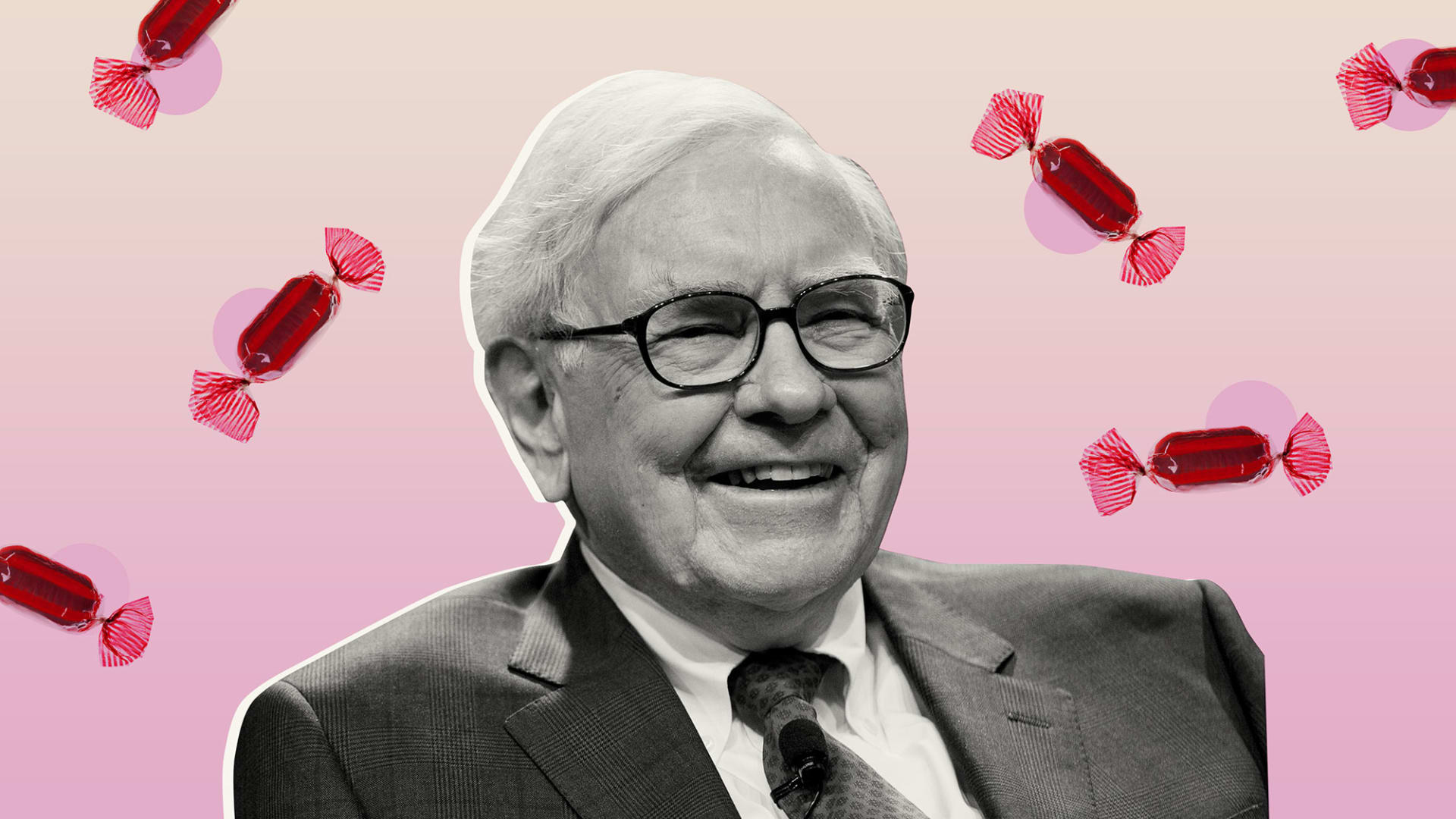 Last Wednesday, Berkshire Hathaway Class A stock closed at $399,650 per share. Warren Buffett owns 249,000 shares of Berkshire Class A stock, or 38 percent of the company.
So at least for that day -- Berkshire's stock price has dipped slightly since then -- Buffett was worth over $100 billion dollars. (While he could be worth even more, Buffett has spent the past 15 years donating a total of approximately $37 billion worth of Class B shares to nonprofits like the Gates Foundation.)
Buffett might be the ultimate middle-class to riches story -- rags evidently weren't a part of his wardrobe -- if only because the build was slow and steady.
He started out as a value investor, spotting overlooked and therefore undervalued companies: in simple terms, realizing that a company is actually worth, say, twice as much as its share price indicates, and then waiting for others to come to the same realization. Think "buy low."
Over time, Charlie Munger, his Berkshire partner, persuaded Buffett that buying at market value, or even paying a premium, could make sense if a company's "main value would be earned in the future." In simple terms, realizing that a company is currently correctly valued, but will someday be worth a lot more.
Think "buy at value." Or even be willing to pay what seems like too much.
That's exactly what Buffett did when he purchased See's Candies, a family-owned business with $30 million in sales, post-tax earnings of $2 million, and $8 million in assets.
Buying the company would be the biggest acquisition Berkshire had made (and also one of the first companies the holding company would purchase outright). So he was naturally hesitant to pay what was, at least for him, a steep premium. The $25 million purchase price valued the company at three times its book value, and six times its earnings.
Numbers are numbers -- and Buffett loves numbers -- but he was convinced See's brand value and extremely loyal customer base made the company worth a lot more than its P&L and balance sheet might indicate.
At See's, annual sales were 16 million pounds of candy when [we] purchased the company in 1972. Last year See's sold 31 million pounds, a growth rate of only 2 percent annually.

Yet its durable competitive advantage ... has produced extraordinary results for Berkshire.

We bought See's for $25 million when its sales were $30 million and pre-tax earnings were less than $5 million. The capital then required to conduct the business was $8 million. (Modest seasonal debt was also needed for a few months each year.) Consequently, the company was earning 60 percent pre-tax on invested capital.

Two factors helped to minimize the funds required for operations. First, the product was sold for cash, and that eliminated accounts receivable. Second, the production and distribution cycle was short, which minimized inventories.

Last year See's sales were $383 million, and pre-tax profits were $82 million. The capital now required to run the business is $40 million. This means we have had to reinvest only $32 million since 1972 to handle the modest physical growth -- and somewhat immodest financial growth -- of the business.

In the meantime pre-tax earnings have totaled $1.35 billion. All of that, except for the $32 million, has been sent to Berkshire.

After paying corporate taxes on the profits, we have used the rest to buy other attractive businesses. Just as Adam and Eve kick-started an activity that led to six billion humans, See's has given birth to multiple new streams of cash for us. (The biblical command to "be fruitful and multiply" is one we take seriously at Berkshire.)
Buy Businesses, Not Stock
When we invest, most of us think in terms of the "market." (Especially when the market is booming.)
We hope the price of Apple stock will go up. We hope Bitcoin will go up. We hope a Reddit-fueled rally will cause the price of GameStop stock to go up.
Basically, we're betting on how the market, or a slice of the market, will perform. Sure, fundamentals matter, but we typically buy a stock because we think (hope) it will increase in price. And because it's so easy to buy and sell stock, it's easy to think of those investments as investments in hopefully rising numbers, not actual businesses.
Buffett doesn't think in terms of the market, since the market is inherently unpredictable. He thinks in terms of businesses -- businesses that he feels will provide long-term value. Berkshire owns 900 million shares of Apple because Buffett believes in the company. Same for Bank of America. Coca-Cola. Geico. Duracell. Dairy Queen. American Express.
Why wouldn't Buffett try to ride the GameStop wave? Because buying shares in the struggling retailer would be a stock play -- an investment in a number that will hopefully increase -- not a belief in the company's long-term value.
"You're buying businesses," Buffett says. "People think an investment in stocks is different than an investment in a business. But it isn't."
That's why Buffett bought See's Candies. He believed in the business.
And he also believed in its value as an asset.
What Would "Rich Dad" Do?
If you've read Robert Kiyosaki's Rich Dad, Poor Dad, you know "Rich Dad" believed in acquiring assets: "Something that puts money in your pocket."
The value of See's Candies has certainly increased. In 1982, 10 years after he purchased it, Buffett was offered $125 million, five times what he paid. Today it's certainly worth multiples more.
Even so, Buffett was asked during the 2019 shareholder's meeting why the company had not grown to a scale similar to Hershey's or Mars. "What do you think we could do to make this company grow?" the shareholder said.
"We've had 10 or 12 ideas; some of them we tried more than once," Buffett replied. "The truth is none of them really work. The business is extraordinarily good in a very small niche. Box chocolates are something that everybody likes to receive or maybe give as a gift."
Sound like excuses? To a shareholder, maybe so.
But then Buffett tossed in the kicker.
"We put $25 million into it and it's given us over $2 billion of pretax income," Buffett said. "Well over $2 billion. And we've used it to buy other businesses."
Making See's an asset that reliably spins off cash -- cash used to fuel further investments. One example: In the 1980s, See's profits helped purchase a sizable stake in Coca-Cola. Those shares alone are now worth over $20 billion.
See's didn't have to become Mars or Hershey's. While its value as a business that could be sold for a profit has certainly increased, its value as a steady producer of capital that can be used to invest in other businesses is what makes it Buffett's "dream" investment.
Even though it represents less than 0.2 percent of Berkshire Hathaway's total holdings.
"Price is what you give. Value is what you get."
The next time you invest in a company's stock -- or make an investment in your own business -- consider taking a page from Buffett's playbook. Think about whether the business has the potential to deliver long-term value to its customers.
Think about whether that investment will help you deliver long-term value to your customers.
Because that's the best way to invest in, or build, a business that will deliver long-term value to you.
Mar 18, 2021