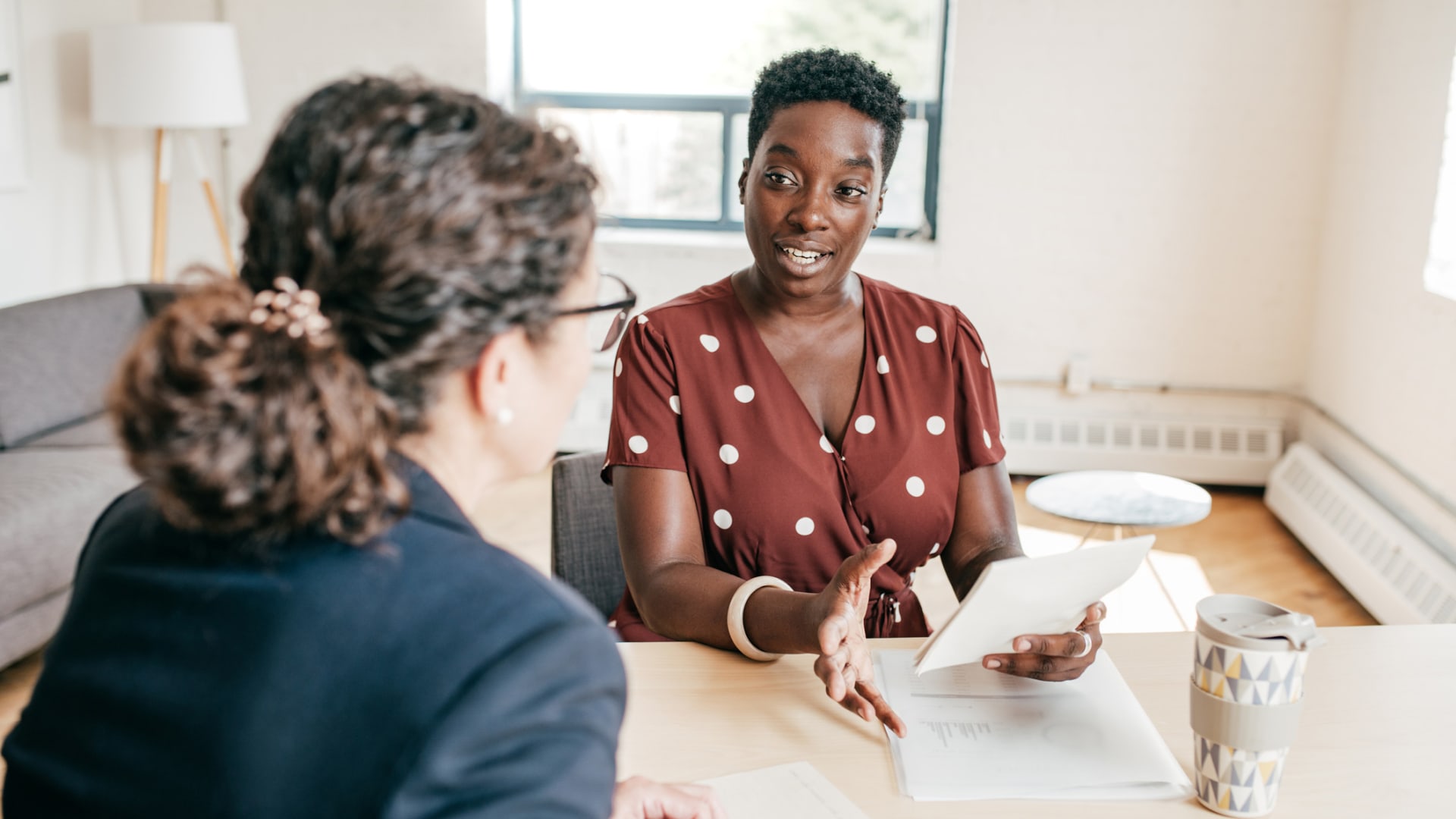 If you're anything like me, you'd like to think of your company as "customer-centric." However, it's one thing to say your company is focused on the customer, it's another thing to measure this and put the customer at the center of every decision you make as a leader.
This is actually pretty hard to do if your business is set up so that only certain teams are customer-facing (most likely sales). At my company Twilio, we've found the best way to be customer-centric is to make sure every team--no matter what its function is--talks to customers regularly. When our teams, from sales to marketing to developers, know the problems our customers face, we can better serve them. When we implemented this as a company value, everything changed.
When people visit our headquarters in San Francisco, they notice that every meeting room has a pair of shoes hanging up on the wall. We have shoes dangling all over the place. I can't tell you how often people, especially new employees, interviewees, or prospective customers, ask, "What's with the shoes?" which opens a conversation where we explain one of our core values: "Wear the customer's shoes."
Back in 2012, when we began articulating our company's values, we didn't want to just claim to be customer-centric. It's too bland, and everyone says it. I imagine most state motor-vehicle departments talk about being "customer-centric," but if you've ever stood in line to get your license renewed, you know how well that's working out for them.
Customer focus begins with empathy--as the saying goes, to walk a mile in someone else's shoes. So we had some fun with it. We commissioned a run of Twilio-red Chuck Taylor shoes, with the Twilio logo opposite the Converse logo. We made a deal with customers: Give us a pair of your shoes, and we'll give you a pair of ours. Quickly, we amassed hundreds of pairs of shoes -- worn-in trainers, leather loafers -- which we hung up on the wall along with a small sign with the customer's name. Maybe it's corny, but it reminds us every day of why we do what we do.
At the same time, hanging up shoes doesn't magically enable the company to serve customers well. We need to have empathy with our customers, which to us means spending time with them. Our sales team follows the mantra, "You gotta get your face in the place," meaning sales reps get out of the office and visit customers.
This is pretty typical for sales organizations. But we've learned that it's just as important for other functions at the company to get face time with customers -- most notably, software developers.
Ben Stein, who oversees our developer experience group, began his career at Bloomberg, writing code for Wall Street trading-floor terminals. Ben's degree was in electrical engineering. He knew little about Wall Street and had never set foot on a trading floor. On his first day, he realized that neither had any of the other developers on his new team and they were building software for those traders. Ben talked his boss into letting him spend a day with people who used Bloomberg's product and discovered that traders were viewing the app in a tiny window on their screen, alongside nine other programs. Ben had been developing as if the user interface would fill a full screen. Ben was also able to talk to traders, who were eager to tell him what they liked and didn't like about the software. That one day on the trading floor was invaluable for him.
When Ben joined Twilio in 2015, he brought this mindset with him, and has been driving it throughout the organization. Engineers on his team are required to speak to at least one customer every quarter. They can attend a hackathon or meetup with customers, tag along on a sales call, or listen in when an account manager checks in with a customer.
Other companies I admire do the same. Developers at ​Bunq​, an Amsterdam-based mobile banking company, walk to a nearby train station and show people prototypes to gather feedback. At ​Basecamp​, a software company in Chicago, all employees, including developers, work shifts in customer service, answering calls and getting feedback directly from customers who are interacting with the product daily.
Some of our developers can be reluctant to talk to customers, but most of the time they come back feeling jazzed up. Developers don't necessarily come back with revolutionary product ideas. But it's great to see how the work you do is making someone else's life easier.
That's the twist we didn't anticipate when we traded all those Converse sneakers back in 2012. We thought "wearing the customer's shoes" was about helping our customers. Turns out we were giving our developers a boost as well.
Jan 27, 2021