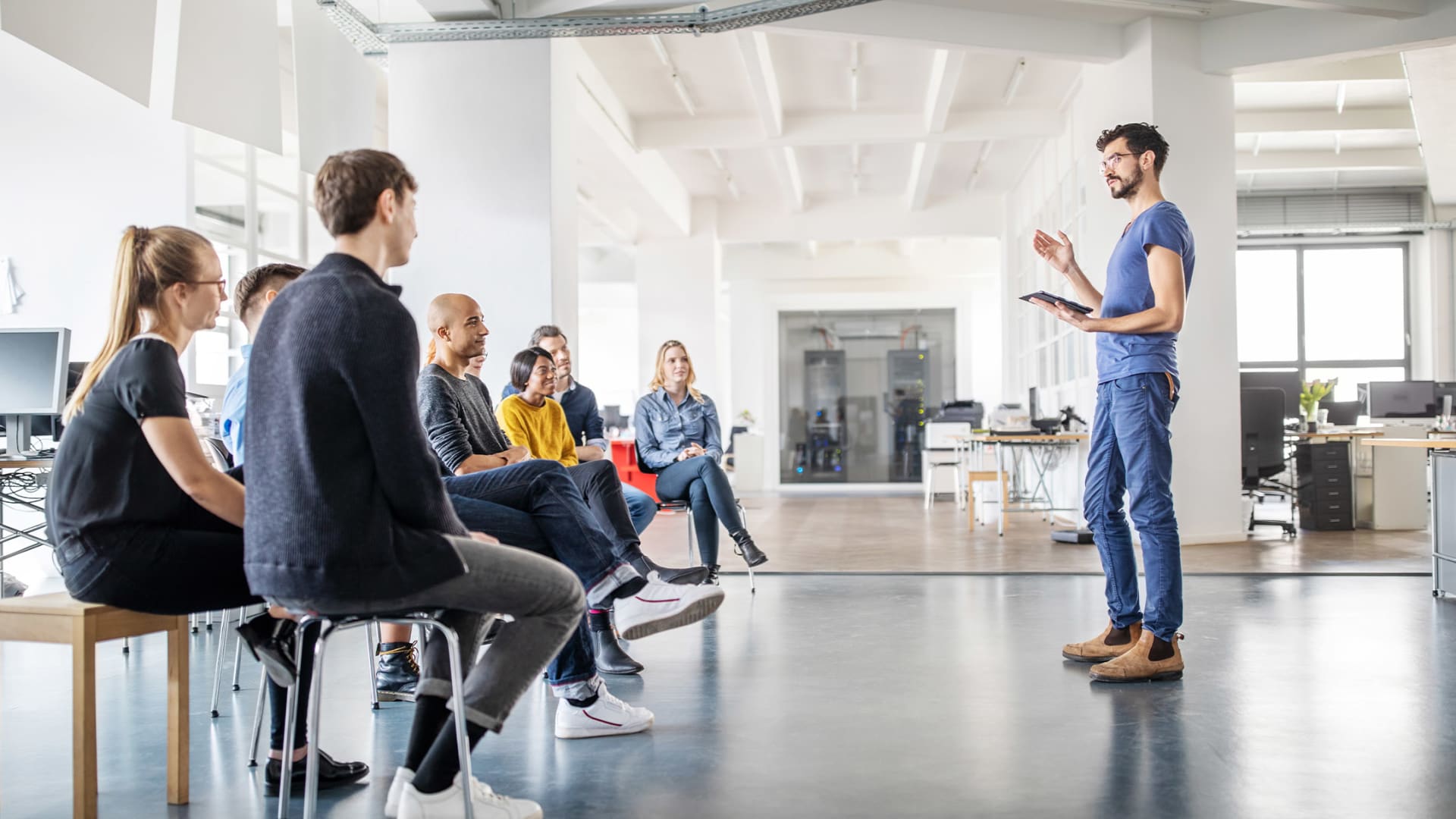 There's a lot of talk about job training in C-level circles -- even on HR teams. But the reality is, it's not a big priority. And that's a big problem.
On the surface, training may seem both a financial burden and a time suck. But the consequence for not providing adequate training is painful. According to several online studies, 22% of staff turnover occurs within the first 45 days of employment -- the same window of time new hires should be onboarding. And the cost to replace talent? As much as 30% of their base salary.
The benefits are also clear: Reduction in recruitment costs, increased productivity, improved brand reputation, and the retention of talent with massive institutional knowledge. In short, more growth with less overhead.
But the benefits to people outstrip those for the business. Starbucks CEO Howard Schultz put it well for his coffee empire: "We are not in the coffee business serving people, we are in the people business serving coffee." Just ask Gen Zers, now entering the workforce. A whopping 76% see learning as key to their success and satisfaction.
Little wonder. Proper training increases employee engagement, boosts morale, increases confidence, and inspires ongoing innovation.
The question is: How does a money and time-strapped startup build an effective onboarding program? Five steps.
1. For computer-based work, create a screen grab walkthrough of individual tasks.
This doesn't have to take any extra time. Just record yourself completing the task as you would ordinarily do it (ideally with narrative directions), then store on a local drive for easy access. You can use a free tool like Loom to record your work.
2. Set aside 1 hour a week to document the processes you currently have in place until they are complete.
This should be as simple as possible. I recommend creating a collaborative wiki (Google Sites or plain-old cloud documents work) and write out the steps you take to complete critical business tasks. If you have time and are able, add screenshots for visual cues. Make sure this is accessible to all employees.
3. Make note of the resources you lean on to keep you up-to-date on news in your industry.
Create a separate document (or page in your wiki) and add names and links for sources you rely on to stay informed. These can be broken down into internal company documents and external sources. Include magazines, newspapers, podcasts, and anything else that might help with ongoing training and education. Again, make sure it's accessible to all employees.
4. Create a job description document.
So many job descriptions are fluff. And sure, what you share with candidates doesn't need to be totally buttoned-up, but what you provide hired employees should be. Create another document (or wiki page) that outlines all core tasks and functions for each position. Then, link each task to the video or training document you created that shows employees how to complete each one.
5. Revisit training documents quarterly.
As your company grows, you will likely hand training development to an HR team. In your early days, however, you can work with established employees to keep all of your videos and documents up to date. Make sure steps, visuals, and links are updated so they can be readily used by any new hires.
It's important to note that this is just the launchpad for successful training. It must be adapted, expanded, developed. Yes, HR will tackle the hard stuff in days to come. To start though, take the time to build a basic training program that empowers your employees to do good work confidently -- the time commitment is minimal and cost is next to nothing. And as the numbers bear out, it's worth the effort.
Aug 13, 2021