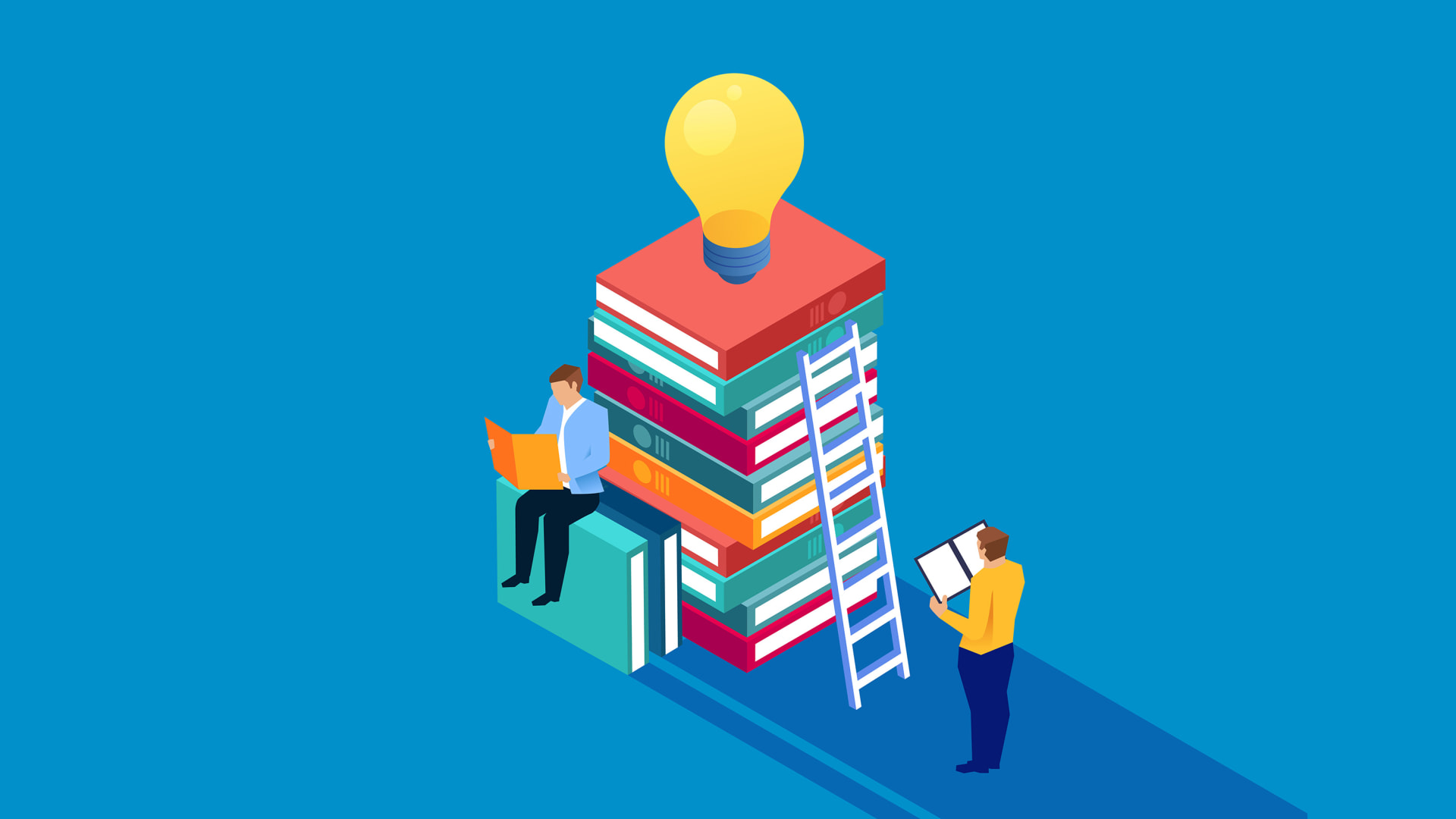 The trouble is, these once cutting-edge pillars of thought leadership are starting to feel like history textbooks that climax in 2000 -- before Covid-19, the Black Lives Matter movement, and even 9/11. They're too dated to be all that meaningful to 2020 entrepreneurs.
Sure, we could scour the shelves of the past and find some prescient book that is still relevant today. Indeed, some still have timeless application. But that doesn't speak to the here and now; every generation, given its unique challenges and opportunities, needs a new library of thought leadership.
What's more, the playing field has shifted. Visionaries no longer simply write thought leadership for the public to passively digest. They perform it. Their lessons appear on YouTube, in podcasts, on the local news -- even on TikTok.
Given these shifts, we need new wisdom in new forms to guide us. That's where you come in.
It's time for you -- the entrepreneurs who are shaping the next chapter of American business -- to address our most pressing business concerns in all forms of new media. While not everyone is suited to generating thought leadership, those who are should be focused on five main types.
1. The intersection of cultural values and business values.
I've noted this in previous articles, but there has long been an invisible wall between hot-button cultural issues and the workplace. CEOs have felt a measure of distance between their business and these "external" struggles, allowing them to remain quiet -- and not upset the status quo.
But with the proliferation of digital media and news -- not to mention the clear impact business has on culture -- there is no longer a separation between cultural and business values. The question is: How do you address the intersection within your own company?
2. The role of business in modern media.
Linked to the value question above is a more fundamental one about business's role in media. Does it belong on YouTube, TikTok, Marco Polo? If it does, what role does it play? And how does it maintain a sense of authenticity while delivering value to the public -- and not just leaning on stale sales pitches in a new format?
3. Ethics.
More than ever before, decision-makers are in the spotlight. What new ethical responsibilities does this create? How does a leader communicate and model sound ethics in an "always-on" environment? For that matter, should some of that responsibility fall elsewhere? And what do ethics look like if/when business is present in digital and print media as well as physical locations?
4. Political engagement of business leaders.
In decades past, the political leanings of CEOs were easier to keep off the public's radar. Not so much anymore. Given that visibility, what kind of transparency is necessary -- both for consumers and for employees? To what extent should a business leader be allowed to engage politically? How should this engagement be communicated to the public and staff?
5. The role of business in local community.
Given our new-norm of online ordering, some communities are pushing back and refocusing on local-first businesses. But they won't accept just anyone -- they want businesses that are committed to local improvements, even if their consumers are regional, national, or international. So what should a CEO do to engage the community? How do you -- and your business -- become a good neighbor?
There are certainly are other topics worth discussing, but if you choose to dive into thought leadership, I would urge you to strongly consider the above topics and questions -- and not try to rehash the efficiency protocols of previous decades. Those, indeed, still have value, but we need something fresh -- something that speaks to the opportunities and challenges apparent in 2020.
A final note: Where you deliver your thought leadership is, perhaps, less material than the leadership itself. Some may still be inclined to write; others will take to the company's YouTube channel. The best advice here? Work with your strengths and don't force a medium that doesn't suit you or the message. What matters above all is authenticity and honesty.
Jun 26, 2020