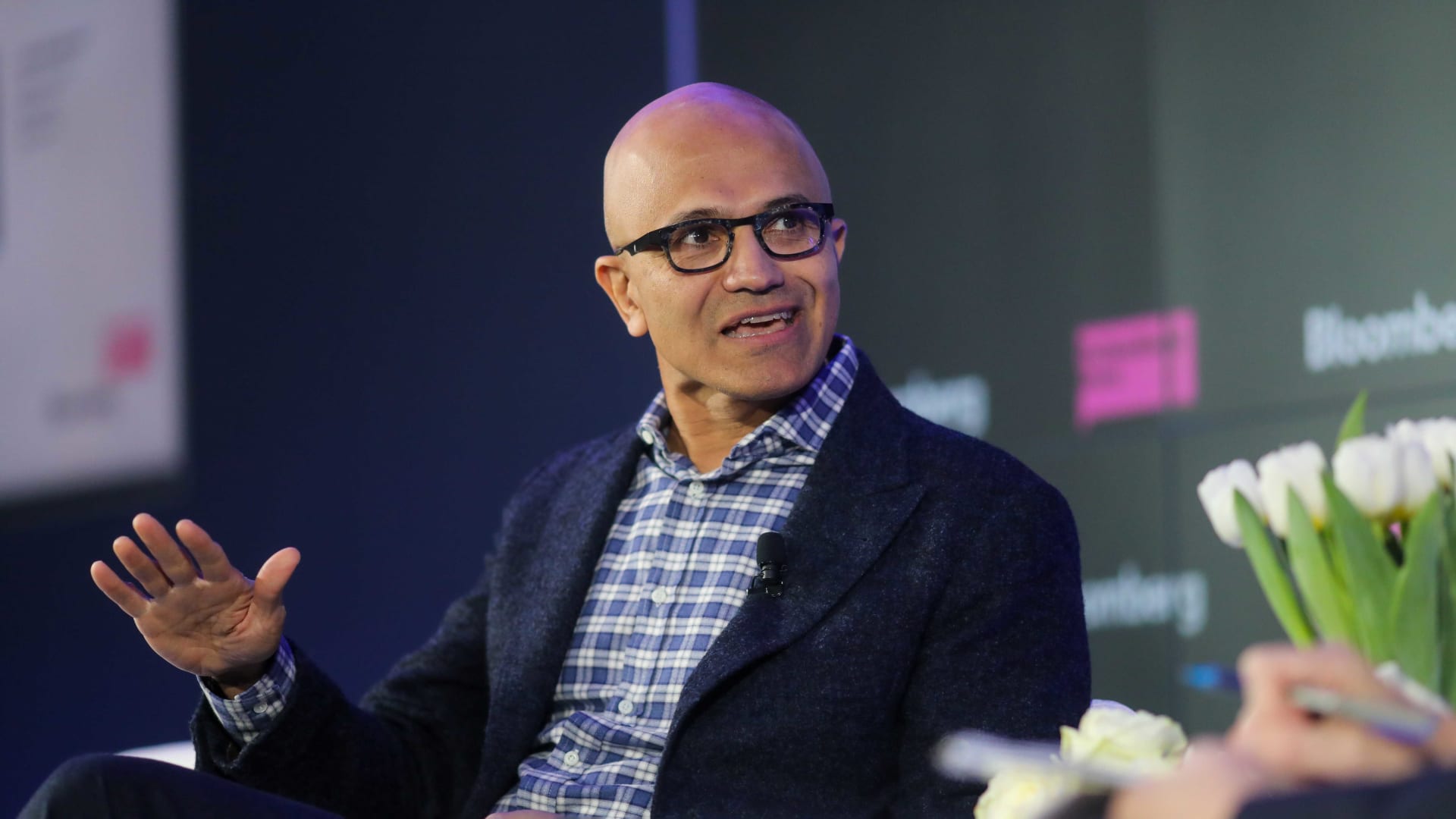 Facebook has almost 3 billion active users. That's impressive, on the surface (no pun intended). In fact, they have so many users the social media giant has sometimes been referred to as "ubiquitous."
Here's the problem: No platform, social or otherwise, can be all things to all people. Which is exactly what Facebook has tried to do for decades.
Enter Microsoft CEO Satya Nadella. When he took the helm in 2014, he noted a critical company weakness: Microsoft didn't know how to social. "We didn't get networks," he said. "We didn't get communities."
You could call that a major Achilles heel, especially at a point when social was basically defined by Facebook, Instagram, and Twitter. How on earth could Microsoft enter the fray?
It couldn't. And it didn't. Nadella realized he couldn't launch a platform based on a gimmicky feature, like disappearing messages, but he also realized directly competing with Facebook and its social cohort was a losing game.
So he took another tack: He started focusing on social communities in niche arenas. Minecraft, purchased by Microsoft in 2014, is a perfect example. As of March 2021, the popular world-building game had 140 million some active players. Then there's the broader Xbox community, clocking in at about 100 million.
Other areas have equally engaged pull, like the developer-focused GitHub platform, which has 56 million users.
Yes, each one of these is a fraction of 3 billion, but Nadella has two very important things going for him: He can easily fold in community for each of Microsoft's products -- with no foreseeable limit, and each community's users are active in the game or tool they signed up for. This allows for tailored communities with engagement tools and metrics that meet the needs of the most engaged users. They become dependent on it.
And sure, a few hundred million may seem to pale in comparison to Facebook's 3 billion users, but reports indicate 400 million of those just don't use the platform much. Why? Other social media tools meet their needs better -- aligning with niche communities or friend circles closer to home.
Granted, Nadella's social strategy is still in its early stages. Who knows what will happen to Minecraft or Xbox over the next 10 years? But if Nadella appreciates one thing about social media that Facebook doesn't, it's this: Meet users where they're at; don't expect them to come to you.
Oct 22, 2021