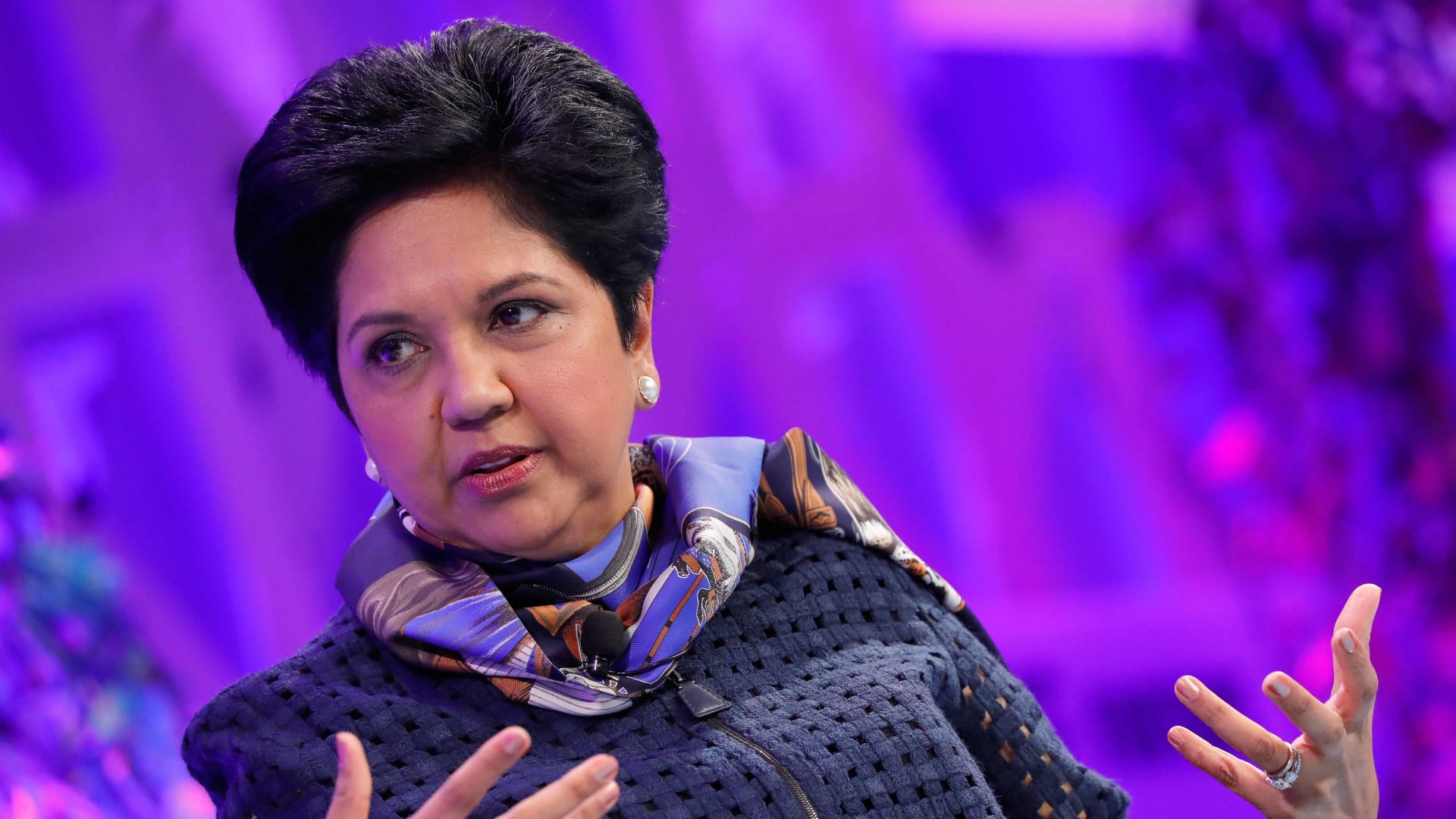 In the 1980s, Indra Nooyi was already living a life different from many of her childhood friends. After moving to the United States from India, she attended Yale School of Management, and then joined the ranks of PepsiCo in 1994.
For her parents, two things made this possible: a fervent belief in education and a push to follow her dreams.
But as a nonnative woman from India, Nooyi was not entirely at home in the corporate world. In a recent interview with NBC, she painted the picture of uncomfortable, male-dominated board meetings -- and how she responded to sideways glances:
"I'd walk in and feel like people were looking at me, thinking, 'She must not belong here,'" she said. But instead of it feeding self-doubt, this pushed her onward: "It actually made me work harder and better," she said. "I was always overprepared. I quickly established that I was a force to be reckoned with, that I deserved a seat at the table."
While inspiring, Nooyi's "secret" to success as a leader is not entirely a surprise. Tenacity, persistence, preparation, commitment. They're the catchwords we've heard a thousand times.
But while she was navigating the world of corporate leadership, she was also a mom -- a mom who was increasingly busy at work. How did she manage it? By knowing her priorities -- and breaking some rules, both corporate and social.
Case in point: "The school was 10 minutes from the office," she told NBC of her days leading PepsiCo. "And if there was a problem, I ran over there. It didn't matter if I was in a meeting."
Over time, Nooyi realized that the key to managing both corporate life and family life depended on quality child care -- not just for herself but also for the millions of women who would follow her at every level of working society.
And this revealed another truth that contradicts popular narrative:
"When we talk about the future of work, we have to stop talking about technology and talk about families -- about women," said Nooyi. "We need them in the workplace, and we're going to build a system to support them."
Part of this is owning identity -- without shame. "Never hide what makes you, you," she said. And, to the many women who, in her words, "are increasingly producing the talent to keep the engines of the economy growing," she had this to say: "At the end of the day, don't forget you're a person, don't forget you're a mother, don't forget you're a wife, don't forget you're a daughter."
The other part? Whenever you engage someone -- a leader, a co-worker, a family member -- assume their best intentions are at play. "Whatever anybody says or does," she advocated, "assume positive intent." This raises your emotional quotient and builds incredible bonds. As a leader, she said, this is what gets people -- not employees -- to follow you.
And, in Nooyi's case, it's what enabled her to push PepsiCo to become the number-one manufacturer of non-alcoholic beverages in the United States between 2016 and her final year as CEO in 2019.
Oct 6, 2021