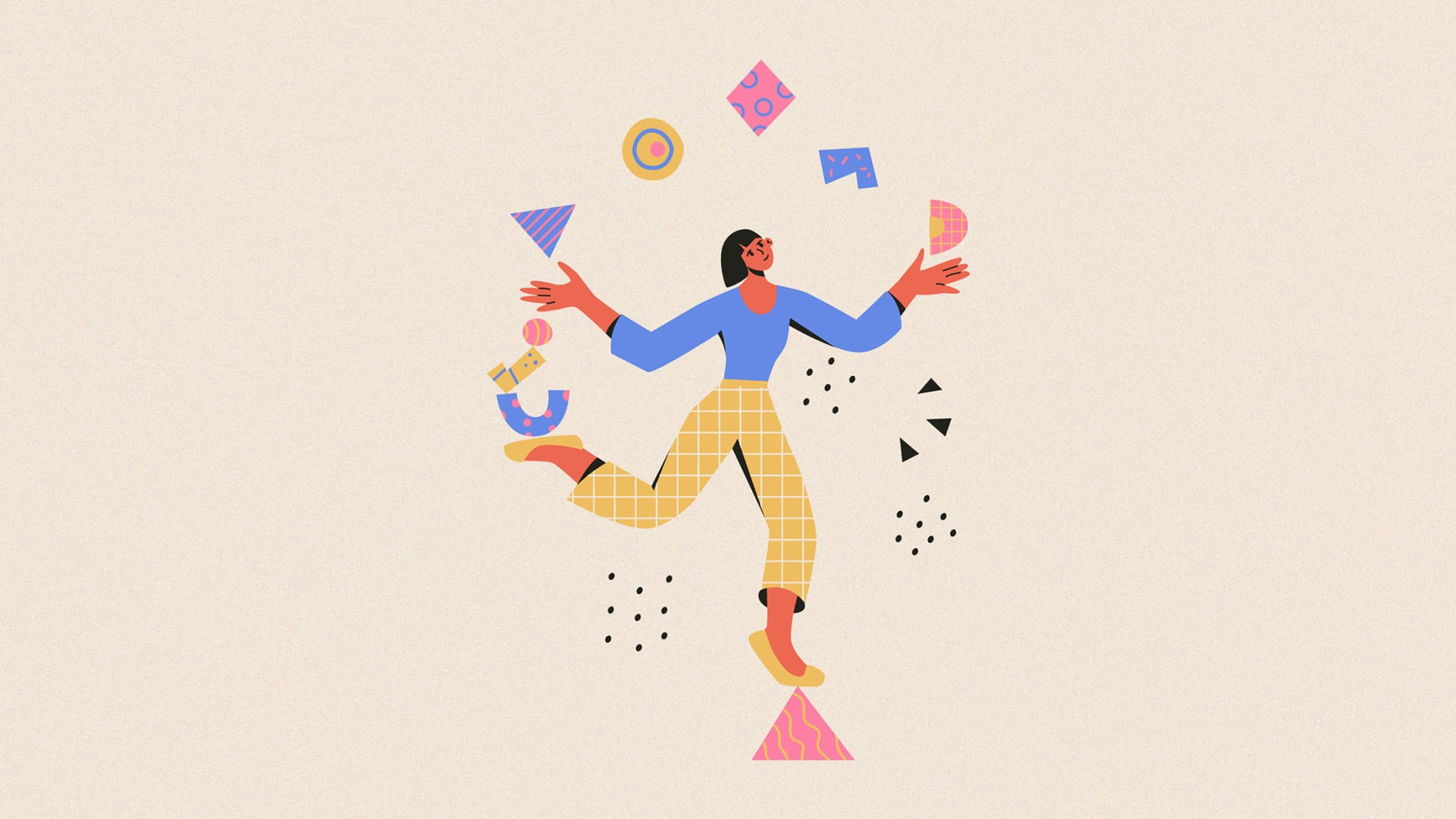 CEOs -- especially those still framing their companies and juggling a pantheon of roles -- are some of the first in the business world to suffer overwhelm. This is hardly new; The Harvard Business Review tracks this phenomenon back to the 1980s. And the trend continues, as highlighted in a 2018 article in Bloomberg, noting that only one of three newly minted CEOs feels prepared to do the job.
As you might imagine, a sea of articles has flooded the internet to address this problem. Interviews with C-levels reveal varied tactics to quell the anxiety and stress: exercise, planned leisure time, delegation, therapy. All of that can be helpful, but there's something missing in this treatment: It often serves as distraction instead of a change to the untenable circumstances of the job.
Enter Blake Ashforth of Arizona State University, Glen Kreiner of the University of Utah, and Mel Fugate of Southern Methodist University. These academicians took the daily overwhelm of those who juggle multiple roles in the workplace and sought to figure out when and how the jump from one role to another might be more smoothly (and less stressfully) achieved.
While their paper on the subject is older (published 2000), it deserves to be resurfaced. There's a lot to unpack, but here's what I believe is the most critical takeaway:
Roles within a company can either be highly defined or they can be a bit blurry. If you have clear definition for each role, it's easier to identify what's in your purview and what needs to be assigned to others.
The downside, of course, is that early company growth usually demands CEOs take on multiple roles regardless of how well defined they are -- and the constant transition between clearly differentiated roles is mentally exhausting. Imagine jumping from head of HR to CFO to CTO in a single afternoon. Your head would be spinning.
Still, if you choose to define roles well early on, you will be more inclined to bring on talent to handle distinct jobs early -- which keeps those painful transitions to a minimum.
If you have blurred definition, on the other hand, you end up doing more but it's easier to jump from role to role (i.e. it's less mentally exhausting). The danger? You could carry that juggling act into later stages of business development, which means too much is dependent on you for company success. Also, burnout is likely to happen a lot faster.
To be fair, there's more nuance to this breakdown in the article, and I urge you to dig into it for additional insights. This is my take: Be mindful of the roles you need and define them early. While it may mean some tiring shuffling in the early days of your company, you'll also position yourself for delegation of responsibility that will lighten your load and build a solid foundation for company growth.
But another way, I guess: Success really does take a village.
Feb 4, 2022