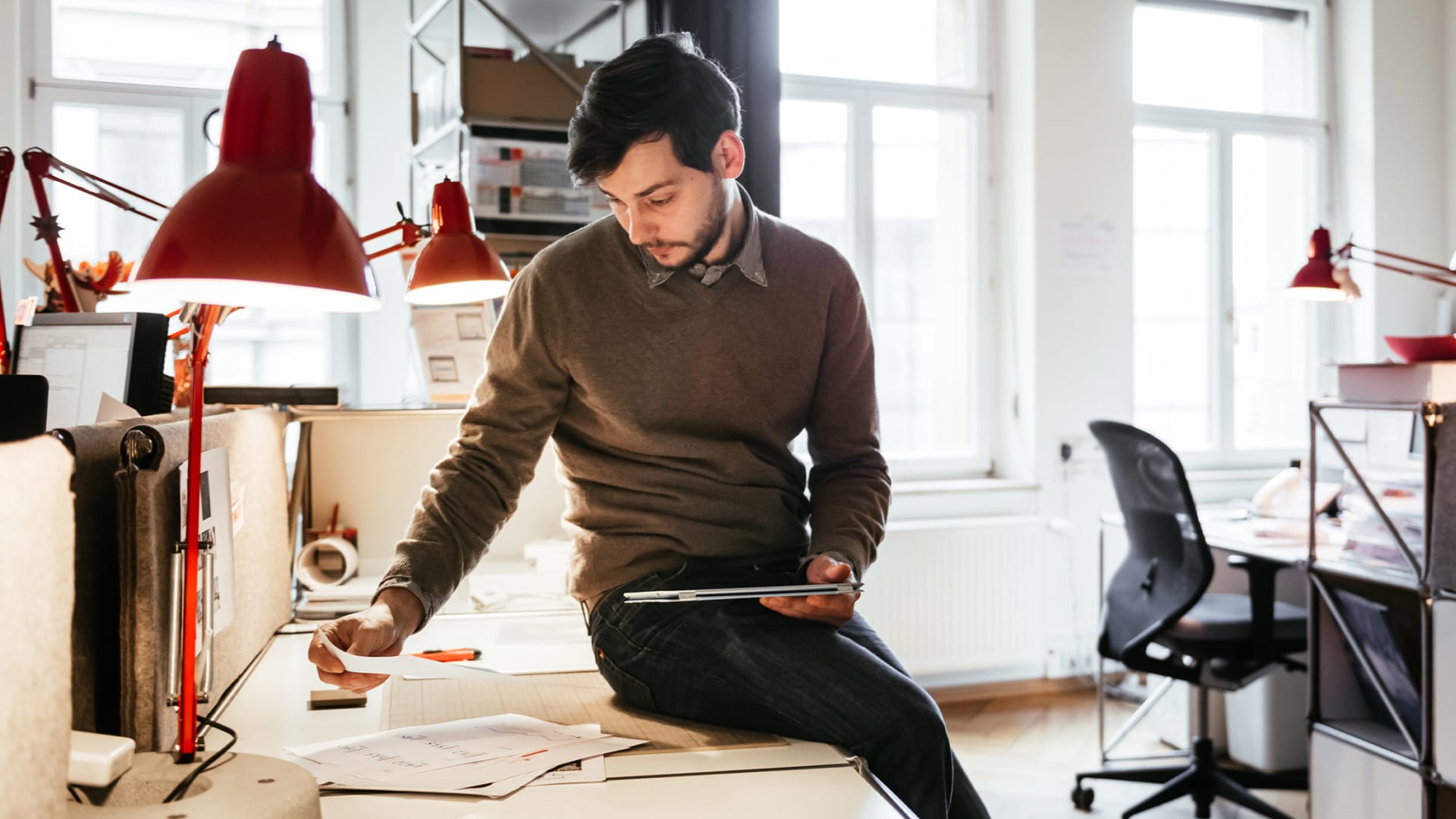 The 2021 class of newly minted PhD, master's, and bachelor's graduates hit the job market in the most unusual conditions of the modern working era. The virtual world has ensured many of these former students spent little-to-no time in the physical world for their last year, which provided plenty of opportunities for creative thinking and identifying entrepreneurial endeavors.
Having spent my working career guiding both the development of young companies and their entrepreneurs, I have learned four things that are critical at the earliest stages to lay the foundations of successful business building and growth.
1. Build a Chimeric Team
A diverse team with complementary skills and experience is key. While you may want to find people who think and work like you, the most successful founders recognize both their strengths and weaknesses and hire to fill in their gaps. This team-building approach creates a whole that is greater than the sum of its parts and fosters a dynamic environment where the best ideas grow.
As you build out your business plan, build out your hiring plan. Not just head count numbers, but also think deeply about the skills, domain expertise, and unique perspectives that will best serve your company. Chimeric colleagues at the very beginning of company formation give you the advantage to think more broadly and make more strategic decisions in the days when you have limited capital.
I remember my first informal meeting with the co-founder of a company--well before investing--and we both realized the company needed a co-founding partner who could bring operating, business development, and corporate strategy experience to the table to launch the company and position it for success. This co-founder was able to convince an industry veteran to join the team at the helm and help co-found the company, which put the right founding team in place and made it an attractive investment in the seed financing. The company would go on to be acquired only three years later.
2. Find Collaborative Investors and Advisers
Almost every first-time entrepreneur has the vision of securing a meeting with the most well-known investor or potential partners to get their company off the ground. But far too often, the "dream get" can leave a young company in disarray as not all investors understand how to provide--or even offer--guidance at the earliest inception points.
While searching for initial venture investment and board advisers, ask yourself, will this person be a collaborator? Will they provide counsel in the areas where I need the most help? What else do they offer--a broad network, experience in manufacturing, domain experience? Most important, are they the kind of collaborator who would like to problem-solve with me?
You will undoubtedly hit roadblocks and enormous challenges in launching your company. What you're hoping to look for in early investors are partners who can aid in strategic decision-making.
I remember one company that was on their third attempt to raise money when we found each other. The earlier investors this company had pitched simply didn't have the understanding of what they were trying to do. When I made the decision to participate, I knew my biggest role was to help these co-founders translate to other investors what the technology could do and the potential value of their work. Ultimately, what struggled to get off the ground finally came together with the right investor-founder combination and went on to subsequent large investment rounds and a successful IPO.
3. Take the Fear Out of the Room
You must take the fear out of the room with your team, your collaborators, your investors, and your advisers and force yourself to engage in transparent, and sometimes uncomfortable, conversations.
Too many early-stage companies fall into the habit of shielding bad news from their boards, advisers, and teams. If you come to the boardroom with reservations, seeking only validation, or an ulterior motive, your outcomes become limited.
Once problems are presented, be prepared with options and solutions and be open to and encourage honest discussion about the paths forward. Preparation combined with open-mindedness help make these difficult discussions productive and thoughtful conversations and produce successful solutions than you alone would not have considered. This transparency and accountability is something I encourage in every company I invest in.
4. Think Out of the Box to Transform and Build New Worlds
Lastly, the market has enough "the next X" type of companies. While they might be successful in the short term, truly groundbreaking companies--ones that create wholly new, never-before-conceived-of worlds--require thinking outside of the traditional category.
I am most attracted to entrepreneurs blending industries to create something new. Once you unlock opportunities like these where disparate disciplines converge to create new worlds, then you have the opportunity for a company that can launch and grow over the long term and enables whole new marketplaces to expand under it.
Along the way, you will have an exhilarating career.
Jun 5, 2021