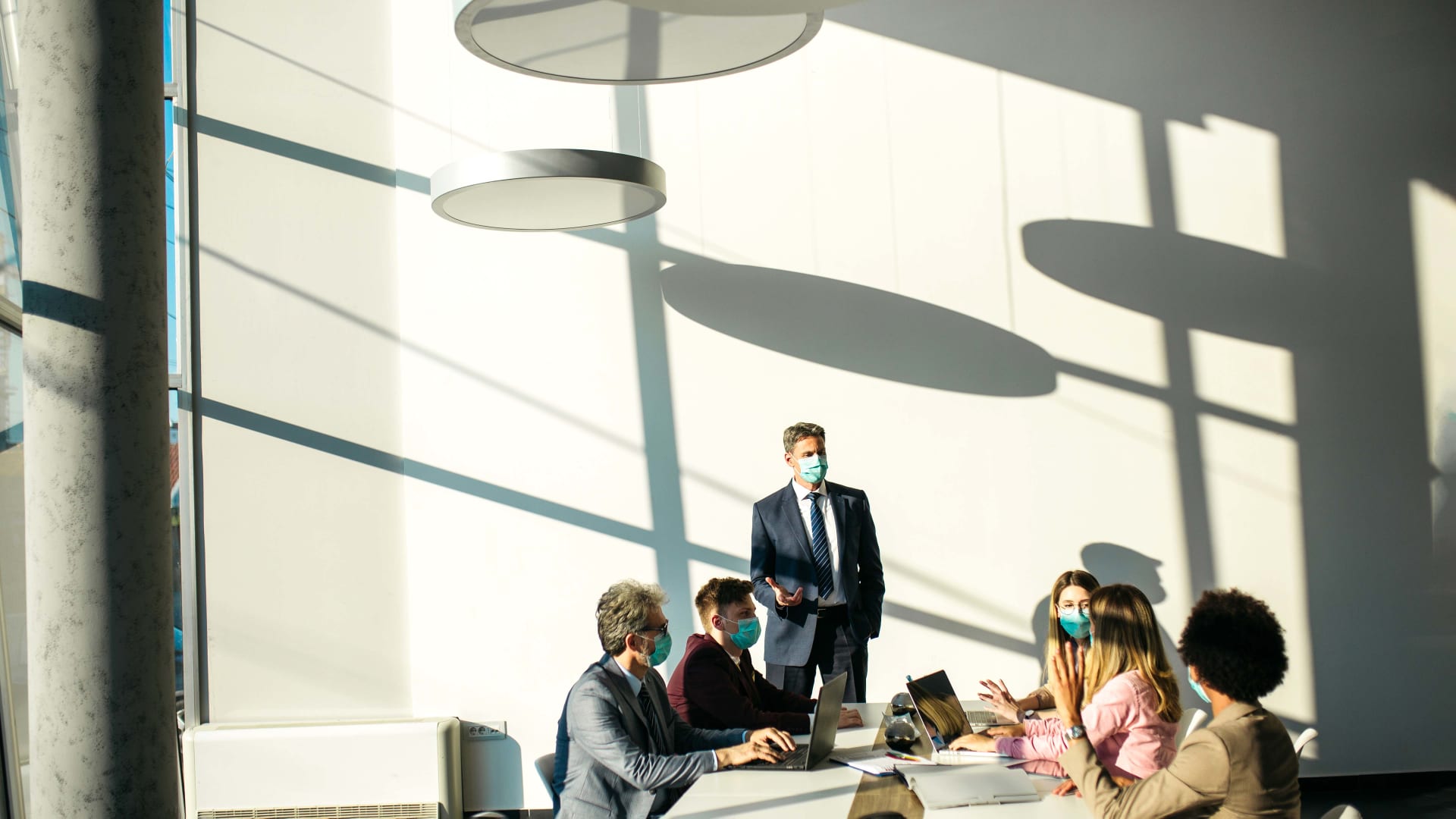 One of the hallmarks of crisis is that life as we know it seems to change in an instant. Chaos reigns and information changes rapidly. We find ourselves at a loss of what to do or how to move forward. The one thing we do know for certain is that the status quo is untenable -- we can't go back to where we were nor can we stay where we are.
So how do we get through crisis? Not to oversimplify, but we just adapt. We remain flexible to the situation as it is presented to us and not stuck in old patterns. Humans are actually remarkably good at this; we are able to acclimate rapidly, even to a period of uncertainty. Companies are no different, although some are clearly better at reading the tea leaves than others. All of a sudden, faced with employees working from home, large tech companies seemed uniquely positioned to pivot and weather the storm. With the infrastructure already in place to support remote work, many companies anticipate keeping their offices closed at least through July of 2021. Several companies, such as Twitter, Zillow, and Facebook, see so much promise in offering flexibility to their employees that they're extending the option to work from home indefinitely.
That sentiment, however, is not ubiquitous. On July 1, Epic Systems Corporation, a health care software company of nearly 10,000 people located outside of Madison, Wisconsin, sent out a companywide email outlining a phased plan to return all employees to work on campus by September 21. CEO Judy Faulkner justified the decision, writing that "staff working at home is not nearly as good as staff working at Epic. Even if work gets done, we are losing, bigtime, the culture that made the company successful." She added, "Creativity, innovation, and serendipity suffer, which can be fatal to a company like ours that is constantly needing to create new products and new features."
By early August, the backlash to this announcement made national news. An employee-created survey that drewmore than 400 respondents showed that 89 percent were dissatisfied with the company's coronavirus response, primarily because of a lack of transparency. A tone-deaf video highlighting safety measures and featuring an immunocompromised employee did nothing to assuage employee concerns. As one employee posted on the website Glassdoor, "Not the company I thought it was. The response to Covid-19 has been a disaster. Management doesn't care about the safety and well-being of employees during a pandemic." Another wrote, "Letting people work from home during a pandemic is a one-sided tradeoff -- the company loses almost nothing ('culture' hardly counts), and gains quite a bit in the way of employee goodwill/morale and public health. And yet, bafflingly, Epic is positioning itself on the other side of this tradeoff."
Epic takes a broader view of the situation. CAO Sverre Roang said on CBS This Morning, "We know that we have this responsibility to health care workers around the world, and to their patients, to make sure that we are at our very best. The fact is we can't do what we do, without being together, at the absolute highest level." Striving for excellence, even in the midst of a pandemic, is an admirable goal. But without employee buy-in, it's not an achievable one.
On the other end of the spectrum is REI, which recently announced that it was putting up for sale its nearly completed, never-used headquarters in the Seattle suburb of Bellevue. Originally intended to embody its company culture, it contained outdoor conference rooms, a fire pit, and a blueberry bog. The Wall Street Journal dubbed it "the most outdoorsy HQ ever." But in a video call with employees on August 12, REI CEO Eric Artz said, "The dramatic events of 2020 have challenged us to reexamine and rethink every aspect of our business and many assumptions of the past." Because the company doesn't know when it will return to offices, or how many employees will continue to work from home, the new plan is to operate several satellite campuses instead. According to spokesperson Halley Knigge, the goal moving forward "is to create max flexibility so employees can interact with our physical office space in whatever way works best for them." REI understands that in the same way that company culture isn't defined by any one characteristic, it doesn't have to be confined to one physical space.
After the local health department raised specific concerns about Epic's return plan, the company backtracked on requiring employees to report in-person. Without straying from the message that in-person work is vital, CAO Roang acknowledged that the company's internal communications had been lacking: "If we learned anything, we needed to do a better job of communicating all the things we have been doing to mitigate the risk. It's a challenging message. And we continue to do a better job of that. Ultimately, we just need clear guidance from public health officials." But the damage has been done.
It is both laudable and understandable to want to maintain company culture. But in a crisis, change cannot be avoided nor can everything be preserved. Nothing is going to be the same. The question is not how do you fit pre-pandemic practices into a post-pandemic world, but rather how do you adapt the needs of the business and its people in the midst of the crisis? As REI's CEO so aptly puts it, assumptions of the past must be evaluated. It might require setting aside strategies, initiatives, and milestones in favor of a clear-eyed assessment of what is as opposed to what was. It demands honest and transparent communication of what the new path forward looks like. But, most important, it necessitates priorities.
One way we help our clients adapt to the new reality of crisis is to help them define what matters most; we do this by advising them to set priorities. Because change is the defining feature of a crisis, it's crucial to note that priorities involve tradeoffs -- you can't have 10 priorities and choices have opportunity costs. If a CEO told me that retaining company culture was the top priority, I would push back and say that's too broad; break down your culture into its core elements. What defines your culture? Epic's Judy Faulkner wrote that she was worried about creativity and innovation suffering. If creativity is a priority, how do you sustain that in this environment? Johns Hopkins, in an effort to provide opportunities for its students learning remotely to engage with one another virtually, provided free access to the game Minecraft. Important school events are being reimagined as virtual experiences.
Will these online events be as robust as their historical in-person counterparts? Almost certainly not. But not getting stuck in the past is the only way to keep moving forward. Company culture, in many respects, is a living, breathing entity. If you hold on too tightly to what it was, you're going to end up squeezing it to death.
Oct 27, 2020