To make better use of our social media, many digital marketers and entrepreneurs have incorporated Buffer, the social app that allows users to manage multiple social channels and schedule content accordingly, for years. If not, I certainly recommend you give it a try.
If you want to draw more clicks, increase shares, and expand your social media audience even further, spend less time on plain text posts and focus your attention on those that incorporate graphics and images. Why? Marketing studies have found that:
A Facebook or Twitter post accompanied with an image gets more than double the shares of a plain text post
Photos can boost potential retweets of any given tweet by up to 35%.
Blog posts that feature at least one image almost twice as many views than posts without an image
Social media images are magnetic in their ability to attract audiences and increase engagement. Buffer recently unveiled new, free tool--dubbed Pablo--that you can use to quickly and easily create posts that incorporate attention-grabbing images. Simply browse to https://bufferapp.com/pablo, and you'll be all set to start creating engaging images, hassle-free.
The app itself offers a large collection of images to choose from, as well as the option of selecting an image from Unsplash, a provider of free high-res phots, or uploading your own. After you've chosen an image, you can edit the font, size, and color of your text, or can add effects or an icon, giving your text image a unique, inviting style that matches the image it accompanies. Case in point: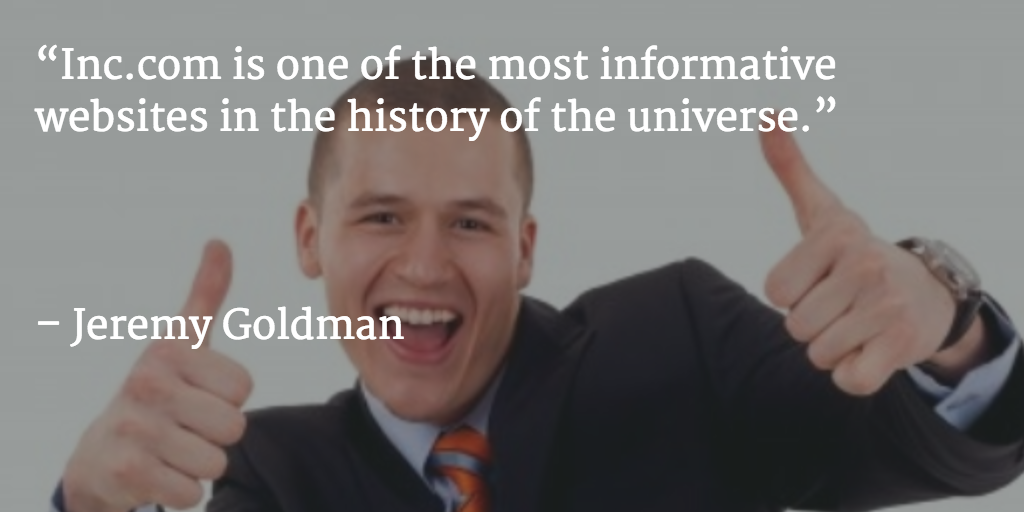 Once you're satisfied with the look of your image, you're done, and it's ready to be shared on social media platforms, added to your Buffer queue, or integrated into your blog.
Some applications for Pablo include:
#1: Announcements and Event Invites
Because image-based posts are more likely to catch the eye of social media users skimming through their social media feeds, they're a great way to announce an upcoming event, a change in a company's management, or a new product or service. A striking image is just as, if not more, attention-grabbing than a catchy headline, so use that to your advantage when announcing conferences, webinars, and other events. Just don't forget to use the image to link to, for instance, a blog post where the event or product is discussed in greater detail.
#2 Real-Time Event Coverage
Attending an event such as Social Fresh, INBOUND, or Inc's own GrowCo? Live-tweeting such an event is often an idea to consider. While you don't want to miss any of the panels and speakers, you might hear something incredibly quotable that will get great social media engagement--if only you could get an image quote up in the next minute. A tool like Pablo can come in handy in a situation like that.
#3: Inspirational/Thought-Provoking Quotes
Witty or inspirational quotes are great at capturing the attention of social media users. You can choose a timeless quotation, one that is relevant to a current situation.
#4: Building Your Personal Brand
Speaking of quotes, assuming you have something unique and interesting to say, you can even create your own. When quotation-based posts (whether for a business or an individual) are centered on a compelling image, they draw more views and enjoy more shares and likes.
#5: Facts and Statistics
Statistics and corporate facts tend to make for uninteresting reading to most users. But present these same statistics and facts with a captivating image and you get everyone's attention. Images provide a fun, more engaging way to get such information across, whether it's your company's performance or past sales. When promotional information is represented via an image, more people will be encouraged to try your product.
#6 Endorsements from Customers
Positive reviews are one of the most efficient ways to convince people to try your product or service. Most buyers want substantiated proof that your product does what it is supposed to do. By including images along with customer testimonials, more prospective buyers will take notice, ultimately turning into actual sales.
#7 Quick How-Tos
Product instructions or directions to a store are admittedly pretty dry topics. But by including an image or icon with your how-to--making it also available for download and offline use--your post will receive many more hits than it would have were it simply plain text.
---
By writing less posts consisting solely of plain text, and incorporating more image-based posts created through Pablo, you're certain to create more engaging, compelling posts that will attract a greater audience and ultimately convert to greater sales. Give it a try, and let me know what you think.
Mar 18, 2015