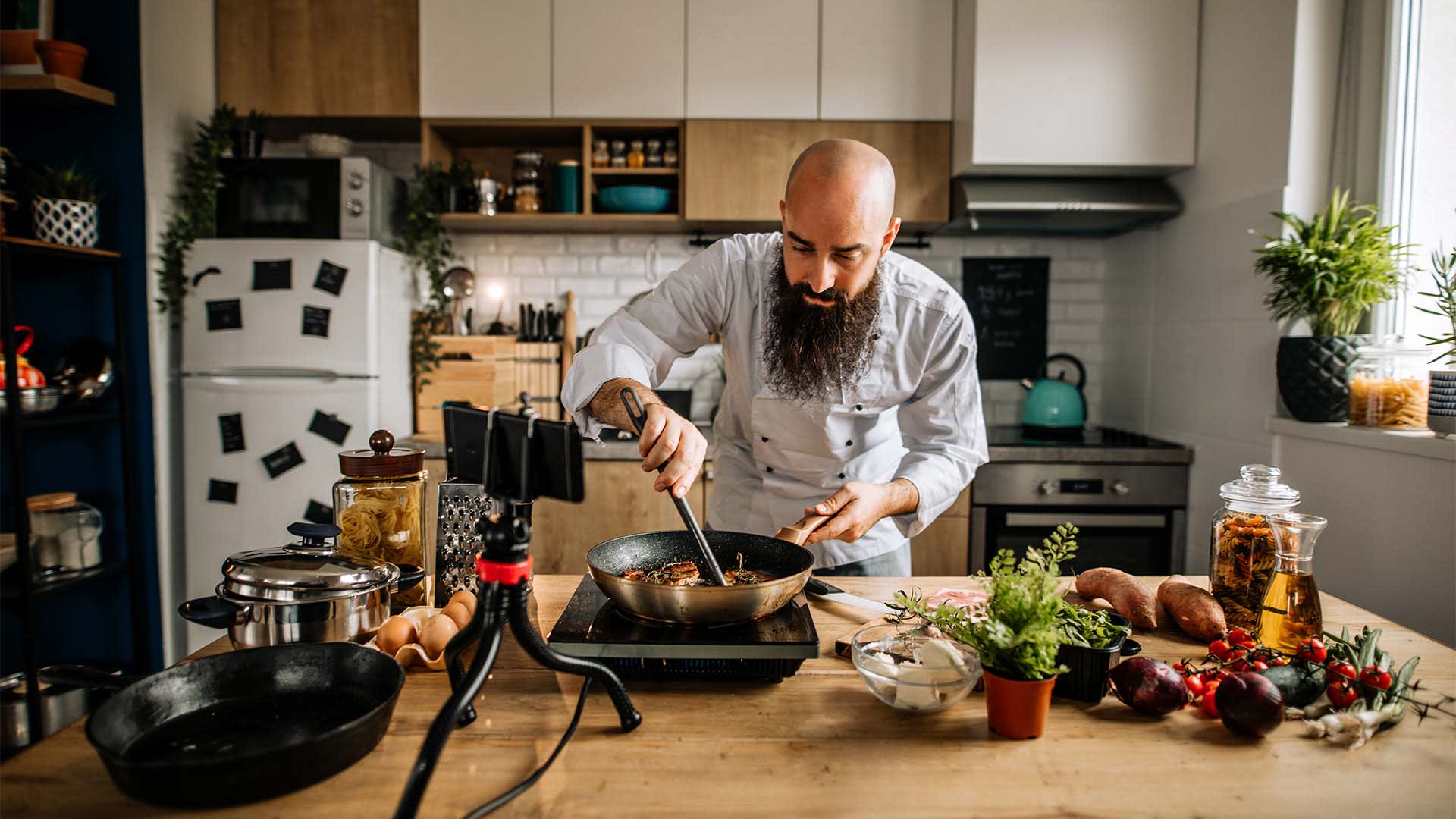 YouTube just announced a partnership with Shopify. Now, creators can link to products from their Shopify stores directly in their livestreams on YouTube. Consider a homebrewing tutorial, where you see each product link pop up as the creator demonstrates them live. Then, you can buy them right there, without leaving the video.
Alphabet is far from the first Fortune 100 company to prioritize social selling. Amazon Live, Instagram Live and Facebook Live all include tools that help businesses use the platforms for live commerce. U.S. retail giants have been slowly moving in this direction too. Earlier this year, Walmart partnered with Talkshoplive to add regularly scheduled live shopping experiences on their website. Target is beta-testing livestream shopping directly on their site too and in February, Lowe's announced DIY-U, a combination of livestream tutorials with featured products and in-store workshops.
While livestream selling is gaining ground here, it's a much more mature concept in China, where sales through live commerce are expected to reach $423 billion this year.
As a consumer, what's your typical buying process like today? If I was looking to buy a new wallet, I'd go to the Amazon app to start my search, pick through about 30 items that look roughly the same to find one that I like and that has good reviews. Then, I'd check out and wait for the next-day delivery.
You might think that sounds pretty normal but if I described that process to a consumer in China, they might look at me like I have two heads. What kind of antiquated buying process is that? How can you keep up with the latest trends, recommendations and ideas? Instead, they would say, you should be buying directly from your social media apps, as promoted by various brands and influencers.
Social selling is the shopping experience of the future. If you're a retailer who isn't selling products via live sales on social media or your own website, it's time to start. Here's why:
It's a better buying experience.
People want to know how products are used and how they fit before they buy them but they shouldn't have to look far for that information. People don't buy something on Amazon without checking reviews and looking at users' real life photos. Livestream shopping takes that experience one step further, allowing users to not only see the products being used but to ask questions about them and get answers in real time.
Third party endorsements work.
Third party endorsements are a marketing technique as old as word of mouth itself. Having an influencer or customer talking about your product boosts your credibility and encourages buying.
It gets you to additional revenue fast.
Livestream commerce is a great way to bring in a lot of revenue quickly. It gives people a reason to look and buy at a specific time, whether you time your video with a new product release or an upcoming holiday. One of our customers recently shared that a 30 minute influencer-led event on a well-known makeup website drove an extra $30,000 in net new revenue.
Consider leveraging livestreaming events right on your website, enabling your customers to have an "experience" with an influencer or even an employee while driving brand awareness. For beauty, that could be a 30 minute event with an influencer where they showcase how to use your skincare products. Customer engagement can be enhanced by creating interactive opportunities through questions, polls, chats, buy-now links and positive emoticons. You can also increase revenue opportunities by selling VIP or small group experiences to select individuals with large wallets.
Take a small step in this direction today by planning, hosting and promoting a live shopping event on your Instagram, YouTube or Facebook channel using their existing tools. After starting there, you can use technology that allows you to distribute a livestream, embedded on your website, to various social media platforms like Facebook Live, Instagram Live and even Twitch.
A nice website is not enough anymore.
Jul 29, 2022