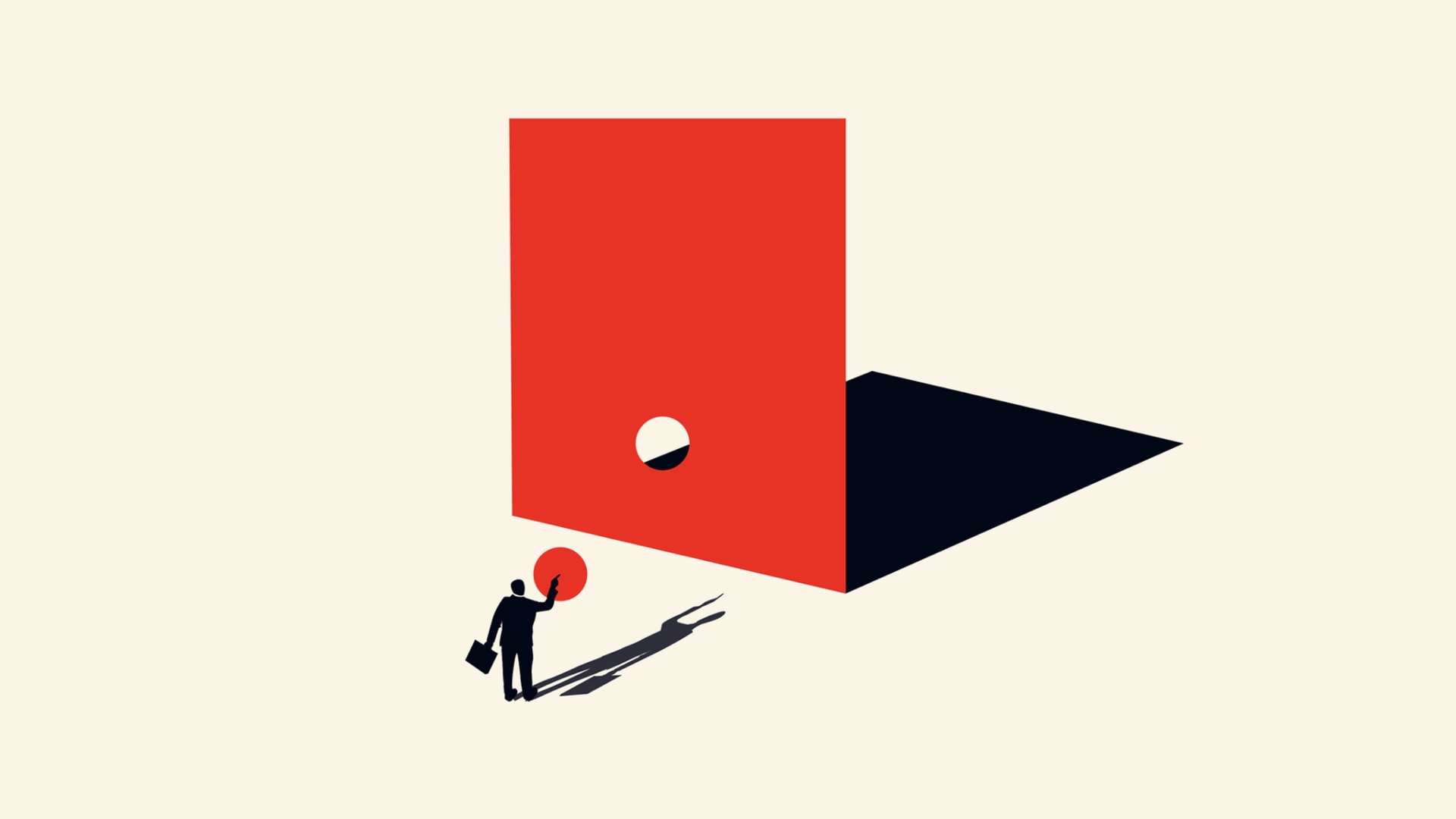 For many, this meant leaving the 9-to-5 culture and branching out as an entrepreneur. It happened at such a rapid rate that soon the "Great Resignation" was dominating headlines. Instead of looking at this time as the "Great Resignation," I think we could also think of this cultural phenomenon as the "Great Opportunity."
Entrepreneurship provides the flexibility, growth and inspiration that a classic 9-to-5 is often missing, and the normalizing of remote work is certainly an attractive perk for many as well. It's easy to understand why someone might want to give up their corporate job in favor of that lifestyle. There's also the opportunity to create something new that doesn't exist yet-- that's why I started Retention Science, which is now part of Constant Contact. I recognized a missing solution in the online marketing world and built a product to solve a growing problem for modern-day marketers.
As a fellow entrepreneur, I promise you that there will be good times and challenging times on your start-up journey. You will be amazed at how it makes you better each day with each problem you have to solve along the way. Here are my tips for how to make your decision a successful one.
Experiment and Embrace the Mistakes You will Make
As a new entrepreneur, you should-- yes, should-- make mistakes as you build your business. I've made many mistakes during the three companies that I've started. From operations to finances to personnel decisions, you will stumble-- and you will learn from each misstep.
There is no such thing as an overnight success. According to a study published in late 2020, only about 30 percent of small businesses survive to the 10-year mark. But don't be alarmed-- what you need to remember is that growth is only possible from failure, and learning from your mistakes is the first step toward long-term success. You may not achieve it on your first try, but embracing a mindset that values trial and error is critical.
A leader who recognizes when mistakes are made, and learns from them, will empower their team to be creative, think big, and trust in each other. The best mistakes are the ones that open your eyes to new opportunities and improvements for your business.
Ask For Help
You aren't the first person to start a new business, so why force yourself to go through the process alone? Many first-time founders feel like they need to have all the answers to every challenge they encounter, and they see asking for help as a weakness. In fact, it is a strength.
As an entrepreneur, the network of people you are exposed to come from all walks of life - each one with their own experiences to share. Tapping into your network and asking for help is the most effective way to fill any knowledge gaps you may have, think more creatively, and get through the toughest phases of your own journey. The strongest leaders are the ones who understand their own limitations and ask for help often.
A survey by the UPS Store found that 70 percent of small businesses that received mentoring survived more than five year-- double the survival rate of non-mentored businesses. Build a strong support system to help you grow as your business scales. I made sure to have a strong supporting cast around me, and I still wish I asked for more help at times. Retention Science would not have been the success it is today without great mentors and their wisdom.
Grow At Your Own Pace
Everybody wants to chase the hockey stick growth, but the truth is, a laser focus on growth at all costs is a fast track to spreading yourself too thin. Focus on your product, your people, and the problem you're trying to solve for your customers, and growth will come when you arrive at "product-market fit". An idea for a product or solution is not why business gets started, it is the passion and people. And it is that same passion and focus that will help your business grow.
Remember that no business is an overnight success, the fast social media growth and influx of orders is certainly exciting when it happens, but in reality, it's the slow and steady growth that will project longevity in your business. As your business evolves, take the time to hire employees who match your own values and share your same vision or passion. That is the best way to build a strong culture and a strong team for the future.
The Great Opportunity
The COVID-19 pandemic opened the door for entrepreneurial spirits everywhere. When people were given the chance to explore new business ventures outside of the "traditional" working model, many were able to turn their passions and side-hustles into a full-time sprint.
While I have certainly experienced more than my fair share of challenges along my entrepreneurial journey, I've never regretted the decision to start any Company. Being an entrepreneur has shaped my life and continues to teach me lessons that I apply in my personal life and relationships. I'm excited for what the next generation of founders will create with their Great Opportunity.
Dec 31, 2021