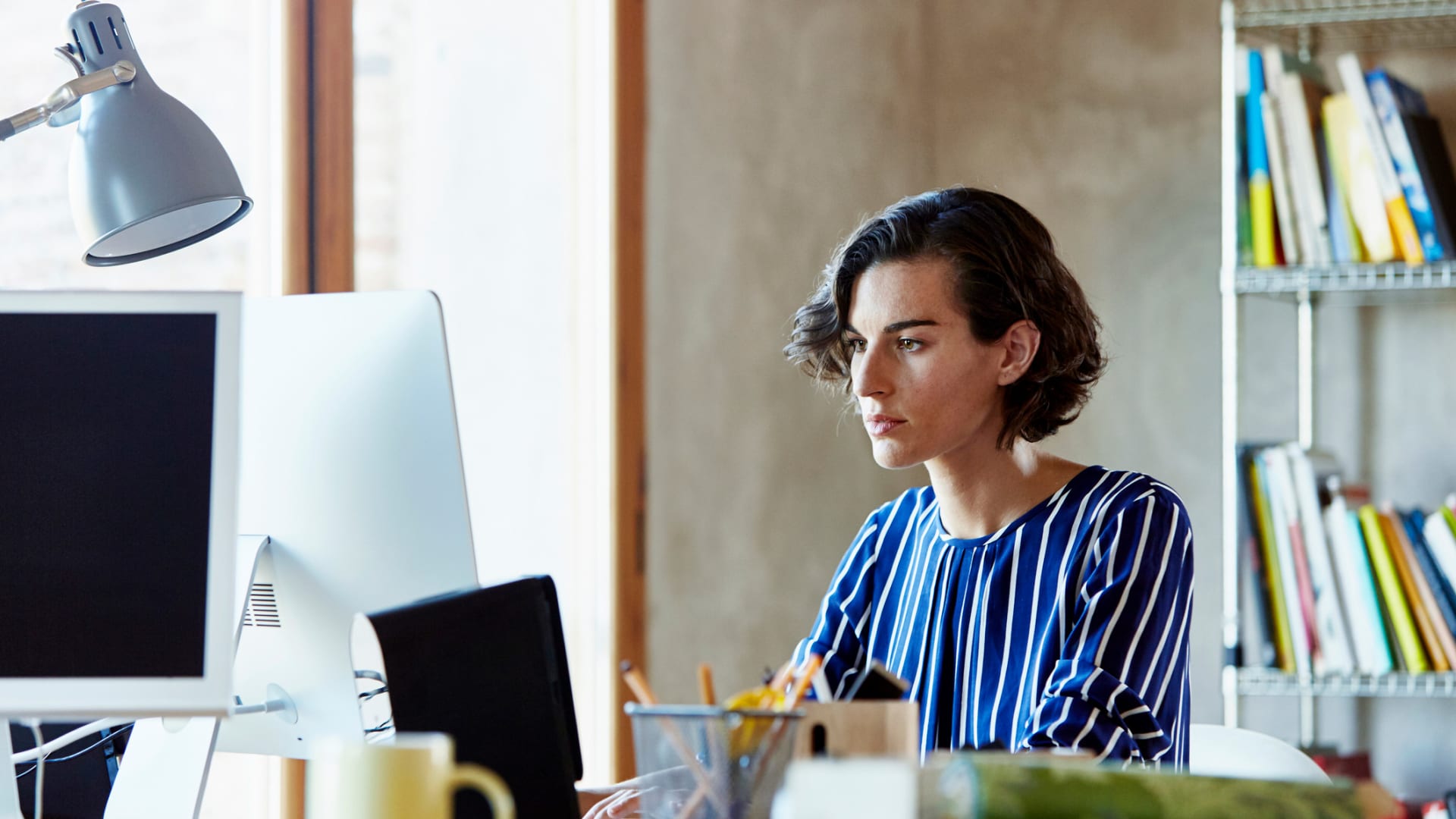 Since the pandemic began, a growing number of businesses have been making remote work a requirement. In many cases, this switch to remote work will be permanent. Hiring remote workers is an excellent way to source even better candidates, because you can expand your candidate pool and hire people from anywhere.
While employers obviously want to hire the most qualified people for the job, they should also evaluate if the candidate has what it takes to thrive in a remote work situation, which has its own set of unique challenges alongside great benefits. When the time comes to start looking for a new remote employee, there are a few considerations you should make to ensure you find the right fit.
At my company, inDinero, we recently switched to a remote-first culture. This means that we treat working remotely as the norm for our employees. This is an enormous change from how we operated prior to the pandemic, when the vast majority of our employees were working in our offices.
Remote first was our solution to a pretty significant problem. Since we started working from home because of the coronavirus, we have had people asking when they can go back to the office. It seemed like everyone wanted to go back. It was only after we took a company-wide survey that we discovered 85 percent of our employees feel they are just as productive working at home as they when they were in the office, if not more so. This means that the 15 percent begging to go back to the office were really just being the most vocal. By changing to a remote-first culture, we've been able to switch to being a primarily remote company, while still appeasing that 15 percent. Since this change, I have hired several new employees who work completely remotely.
The following are four tips that I have found to be most helpful in the search for awesome remote employees.
1. Hire for positive energy.
Finding people who are passionate about what they are working on is a top priority no matter what field you are in. You don't want employees who are burned out or tired of working the same old job. You want to find people who are driven to accomplish more.
Positive people can be an incredibly valuable asset to any company because they can more effectively power through challenges and inspire others around them. When interviewing a candidate, try to get an idea if they see the glass half full or half empty. Of course, nobody will be positive about everything all the time, but someone who generally has a more positive outlook will often be more productive and energetic than someone who does not.
To find these positive and passionate candidates, you will need to do some research. Find out where people in your industry are starting out, and look for those who are hungry for growth. Explore the locations where your industry is particularly booming.
2. Make your job postings exciting.
You get what you put out there, and positive people will be looking for positive job postings. Try to accurately convey your company culture in your job posting so you can attract the people who align with you. Newly-hired employees will thrive if they are naturally aligned with your company's culture. Make sure your recruiters are your culture and value experts so they can feel out candidates in the interview process.
Some candidates might be seeking remote work for the flexibility it allows, so being clear about your policies can help prospective employees determine if the job is right for them. There tends to be less structure in remote work settings, so having clearly defined expectations is beneficial for everyone. Make sure your candidates are willing to work the necessary hours that align with your timezone, and make sure they have an at home office setup that works for them. They don't need to have their own home office necessarily, but they need to be able to work effectively in the space that they do have.
3. Interview candidates yourself.
If you want to hire people who meet your standards, there isn't a better way than by speaking with them personally. Interviewing them directly gives you the opportunity to see for yourself what kind of energy they are bringing to the table. Since remote work typically requires frequent phone calls and Zoom meetings, it is helpful to see how candidates conduct themselves virtually. By interviewing them yourself, you can see if they will conduct themselves in a way that will best represent your business.
4. Look for people who are not easily distracted.
Working remotely provides a variety of new challenges and distractions that most people haven't encountered in their previous office jobs. If there is a TV on in the background of a Zoom interview, and they're clearly not giving you all of their attention, it's probably not going to work out well.
Communication is also key. Communicating strictly in writing, over the phone, or in a video call, requires a higher level of communication skills than talking to someone face to face. Excellent and effective communication skills are even more valuable when you are corresponding with people virtually because there is less room for error.
Aug 18, 2020