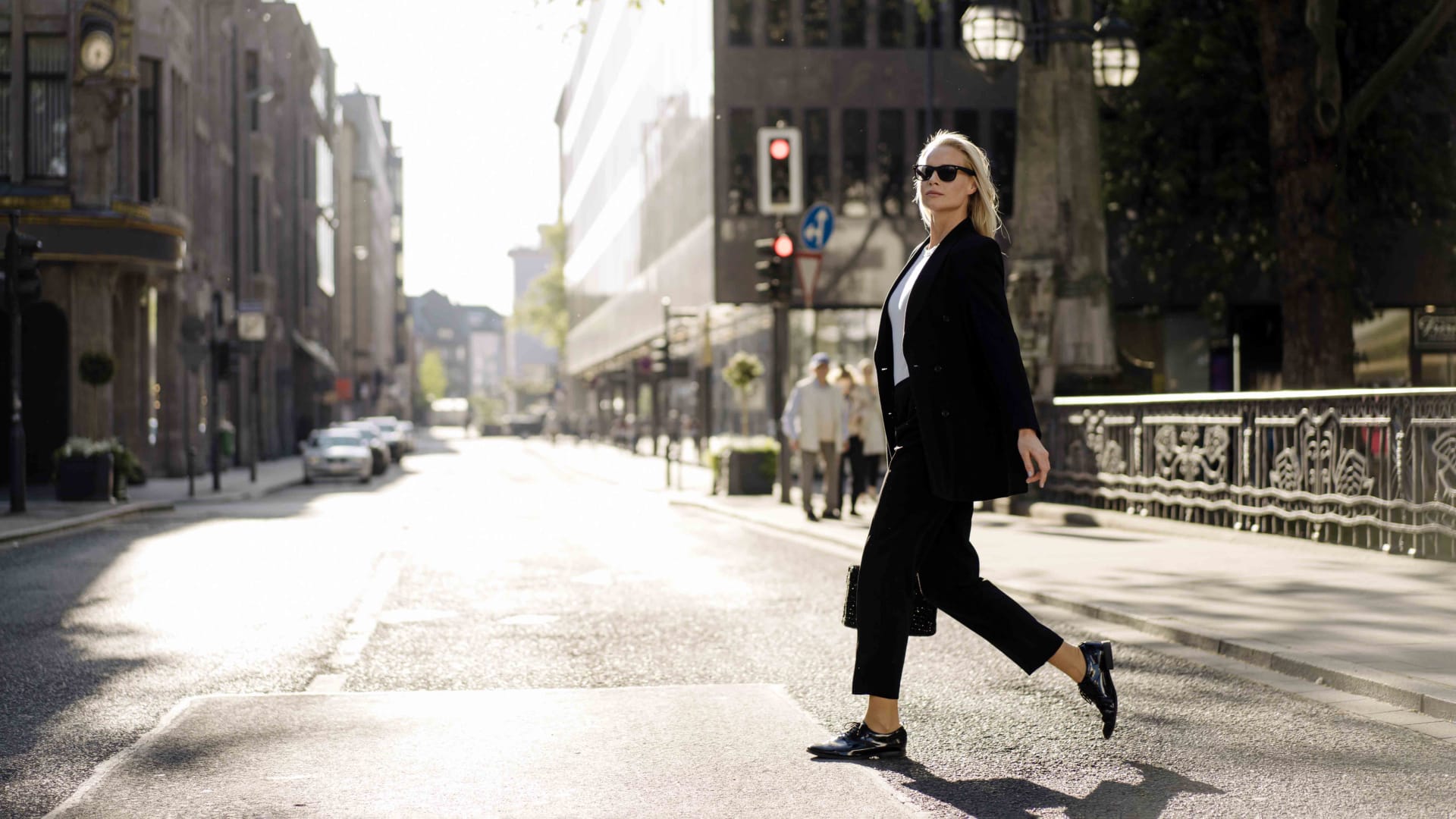 If you've packed on a few pandemic pounds in the past year, you're not alone. Since stay-at-home orders began last year, 42 percent of Americans have gained weight, averaging an additional 29 pounds each. And while some folks used the disruption in their schedules to start new healthy habits, many of us discovered being stuck in the house with hoarded snacks and a lot of stress isn't great for fitness.
Now with a less virus-constrained summer beckoning, many Americans are looking down and thinking it might be a good time to recommit to a healthy lifestyle. If that's you -- and particularly if you're more likely to meet the idea of returning to the gym with groans than cheers -- there is an article you really need to read.
10,000 and 2,000
Written by Graham Isador for GQ, it tells the tale of a group of his friends who banded together to tackle their pandemic pounds with a simple commitment: Each member agreed to walk 10,000 steps and eat no more than 2,000 calories a day.
How far did this modest-sounding fitness plan get the group? A lot farther that you'd probably predict. "After four months following those guidelines, my friend dropped 43 pounds. Collectively the group chat was down 105. Those are life-changing, infomercial-pitch numbers," reports Isador.
Surprised by the effectiveness of what could be seen as a slacker's approach to fitness, Isador surveys experts to see if his friends' simple strategy could really be so effective or if there were any hidden downsides.
A long list of caveats ...
He certainly rounds up a hefty list of caveats. Ten thousand steps, for instance, is a random number made up by fitness gadget manufacturers, not a number imbued by the universe with magical health-giving properties. Consider recommendations to walk 10,000 steps to basically translate to "walk a fair amount at a decent pace."
Consistency is also key, the experts stress, and as humans are incredibly diverse, different people will see different results. No solution, even one this straightforward, is right for everyone.
Nor is this program going to get you ready for a marathon or a fitness magazine cover shoot. Expect dad bod not Arnold Schwarzenegger's. Finally, the evidence that some kind of resistance exercise like weight training has specific mental and physical benefits is strong enough that you should definitely consider adding some to your routine.
... but no excuses
But all that being said, the experts also agree that just walking 10,000 steps a day and eating whatever amount of calories the FDA recommends for someone of your age, build, and gender (generally around 2,000) will get you a whole lot further toward basic health and fitness than you probably think.
"Walking is probably the single most underutilized tool in health and wellness," personal trainer Jeremy Fernandes tells Isador. "Most people want to believe that working out and fat loss needs to be hard. If you need impossibly crushing workouts to get in better shape, then you're not responsible when you fail, but a basic program performed consistently--even a half-assed effort done consistently--can bring you a really long way."
So if you want to get back to your old energy levels and into last year's pants, consider Isador's article both a call to action and a massive excuse buster. The good news is getting back in decent shape is simple. The (sort of) bad news is, barring any big physical or psychological impediments, you now have no reason not to get started.
Apr 27, 2021