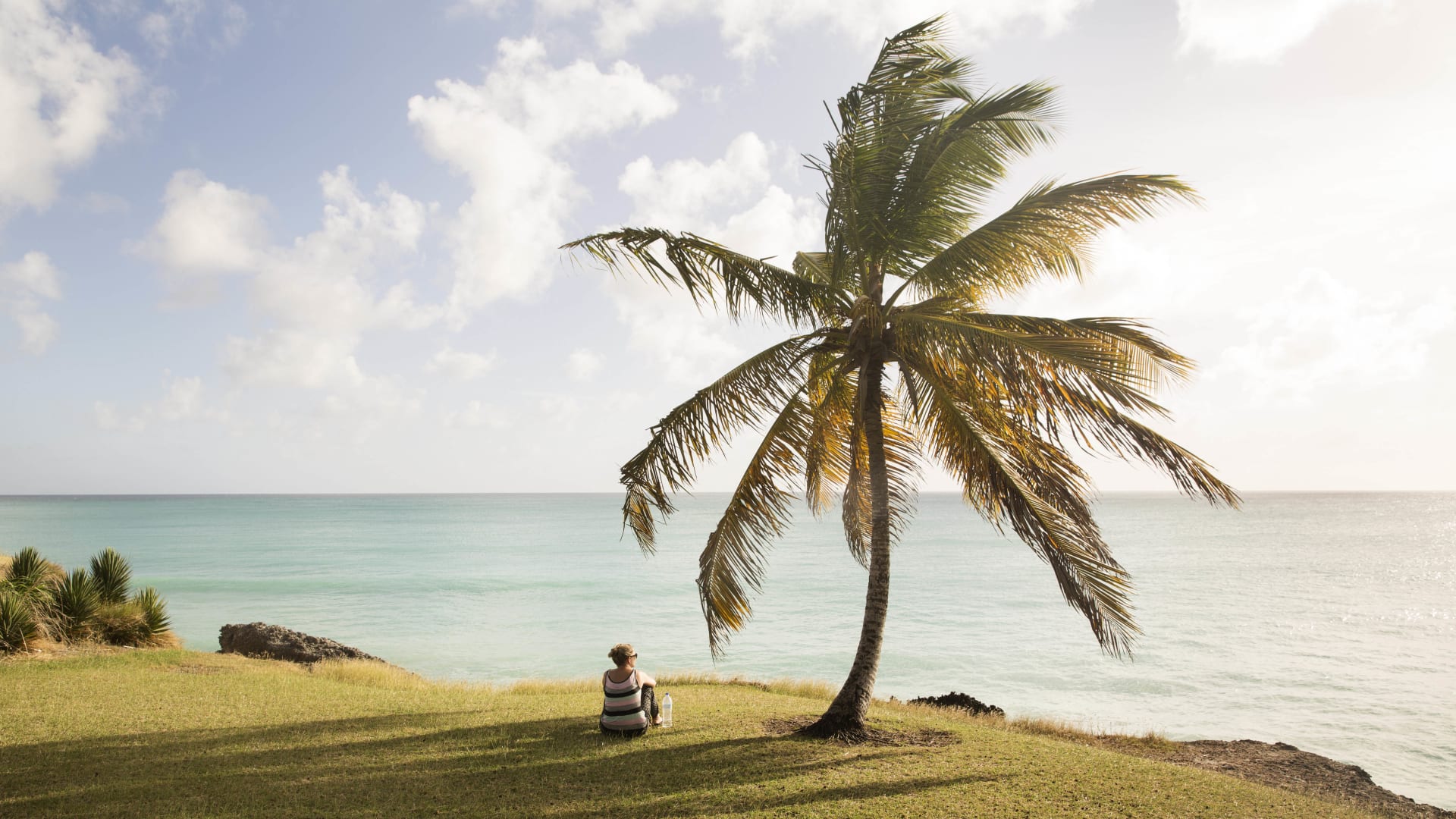 If you can work from anywhere while your office is shuttered, why work from your boring, old couch? And why stay in a country where the pandemic is raging if you can escape to one where it is better controlled?
Those are the questions several countries are pushing self-employed and remote workers to ask themselves as they try to tempt Americans and other foreigners to come and stay for extended periods with visas specially designed for newly minted digital nomads.
1. Barbados
The most highly publicized of these is Barbados, which made headlines recently with its newly minted "Barbados Welcome Stamp" program. If you can certify you make at least $50,000 and are willing to shell out the $2,000 application fee (that's for an individual--families cost $3,000), then this Caribbean island rimmed with pink sand beaches is willing to roll out the welcome mat for a year. A negative Covid test in the past 72 hours is necessary to enter the country.
2. Bermuda
A slightly less rainy island option is Bermuda, which launched its own version of a one-year visa for remote workers on August 1. As with Barbados, you'll need to prove you have the means to support yourself while in the country or are a student enrolled in a full-time degree program, as well as certifying you are Covid free.
3. Estonia
To qualify for the country's soon-to-be-launched Digital Nomad Visa, you need to bring home €3,504 (approximately $4,151) a month before taxes. As an added bonus, the visa comes with 90 days of travel within the Schengen Area, which means plenty of opportunities to explore Europe while you're there. The downside is you'll need to quarantine for 14 days upon arrival.
4. Georgia
An up-and-coming travel destination (and culinary hot spot) before the pandemic, the small mountainous country of Georgia is trying to get its tourist mojo back by developing a visa program for remote workers. The initiative is under development, according to the government, and exact details aren't publicly available yet, so check back if an extended stint in Georgia appeals to you.
Again, as normal U.S. visitors are currently banned from entering the country, special precautions relating to Covid-19 are likely for those who take the Georgian government up on its offer.
5. Mexico
Mexico has plenty of its own problems with Covid-19, but if you'd like to wait out the pandemic while practicing your Spanish, the country has a long-standing program that allows foreigners to work remotely there with a yearlong Temporary Resident Visa, renewable for up to three years. As with other countries, you'll need to prove you have the means to support yourself during your stay.
6. Czech Republic
The Czech Republic also has long had a longer-term business visa available to those looking to work remotely. You'll need to prove you'll have sufficient income, accommodations, and health insurance during your stay.
7. Germany
Germany's Freiberufler visa allows certain types of self-employed workers to stay in the country for three months with the potential to renew. The application process looks more bureaucratic than some of the other options listed here -- you must show you're engaged in a "liberal profession" like IT, writing, or business consulting and register with the tax authorities (take it from an expat--international taxes are a nightmare, so look into the details before you go) -- but the basic idea is the same.
If you can do your work from anywhere, why not do it while enjoying beers in Munich?
Aug 13, 2020