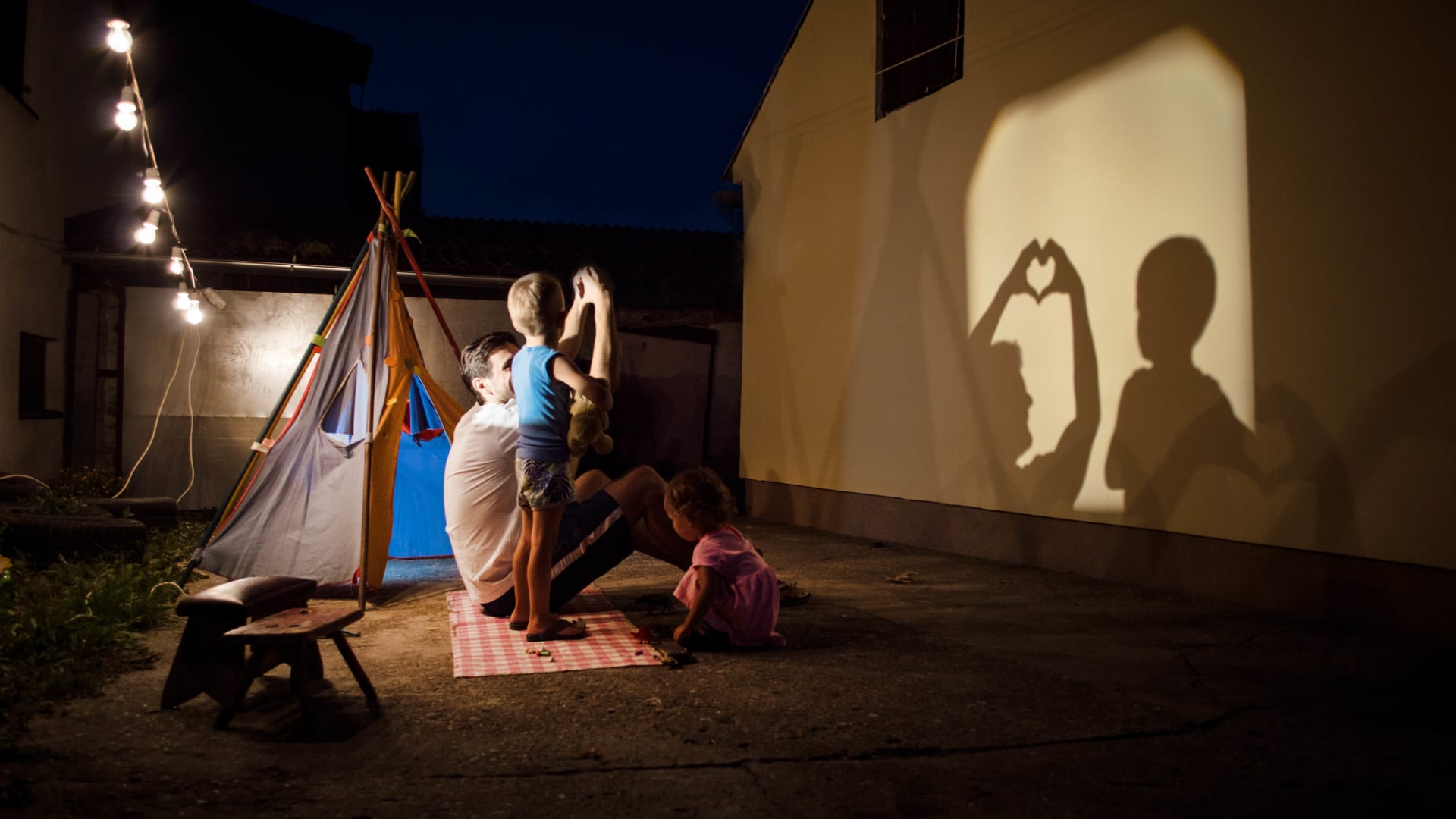 How do you make your time at home actually feel like a much needed getaway from all the stresses of the previous months? Experts across the web offer excellent advice to help you turn time at home into something that feels like a real holiday.
1. Prep your home
You wouldn't vacuum on a regular vacation, and you shouldn't vacuum during your staycation, either. Get your housework and errands done before your time off so that your "vacation" doesn't devolve into ticking off long-postponed household to-dos (unless that's your idea of the perfect break, of course). Better yet, if you can swing it financially, hire someone to clean your home for you in preparation.
You might even consider doing a tiny bit of decorating to help set the vacation mood. "A vase of flowers, a new candle, a new set of sheets -- anything to freshen up your bedroom and make it feel a teeny bit extra special will go a long way," suggests Kitchn.
2. Pick a theme
When you go away for your vacation, the theme occurs naturally as you plan. Choosing to book your tickets and activities makes clear that this is your "Italian trip," your "surf getaway," or your "yoga retreat." You can approximate all those ideas at home, but it will take a little effort to not just aimlessly muddle through your time off. The key is to consciously choose a theme for your staycation.
Travel insurer Allianz has a helpful list of possible themes to get your creativity flowing, including "runaway gourmet" (go wild with reservations at local eateries you've been dying to try or indulge your inner chef), "serenity now" (do a seven-day yoga challenge or finally try to get into those guided meditations), or "grown-up summer camp" (s'mores!).
3. Set a budget
The worry with staycations isn't just that you'll spend too much (though that's a possibility in these tough times), but also that you won't indulge enough. By setting aside a set amount of fun money for your time off, you give yourself permission to treat yourself while staying within sensible financial limits.
Thinking through your budget can also help you reflect on how much you're saving by not taking a typical vacation and remind you that you deserve to splurge a little even though you're staying home.
4. Disrupt your routine
This tip is particularly important for parents as kids tend to pull you pack into your normal schedule if you don't act to shake things up. Simple but fun actions like throwing a pizza and movie night on the living room floor or declaring an all-day "pajama day" can prevent your staycation from feeling like any other week in the year.
5. Stop working
Actually putting your phone down is essential to unwinding on any vacation, but it's even more essential now. We've all had a rough spring (and the trouble is far from over yet). While your work might feel like a raging fire you just can't leave unattended, you need to push yourself to step back, process, and recharge so you can handle everything the world is throwing at your business over the long-term.
What that exactly means is up to you, but you might think about deleting your email app from your phone, hiding your work stuff away in the back of some closet, or, if total disconnection isn't possible, setting aside short, defined windows to check in. (Get a friend or family member to hold you accountable.) Also consider whether limiting your news consumption during your staycation might do your sanity some good.
6. Buy souvenirs and take photos
A huge chunk of the value of any vacation isn't what we do while we're away--it's savoring the memories of our adventures when we come back. So make sure your staycation stays with you by treating yourself to a little something to remember it by and pulling out your phone to snap plenty of photos just like you would do if you were away.
7. Plan your re-entry
Coming back to a million missed emails and tasks is always stressful. But when you're at home, the temptation to check in and get ahead of the onslaught can ruin a staycation. To enjoy your time off, you need to assure yourself that going back to work won't be a nightmare. That requires a little planning.
The truly bold might opt to go with this out-of-office message from VC Brad Feld declaring that all messages received during your break will simply be deleted. If that's impossible, delegating tasks, communicating with clients and colleagues (feel free to not mention you'll be nearby), and scheduling tasks with your break in mind can help you resist stressing out about returning to work while you're supposed to be unwinding from work.
Jun 30, 2020