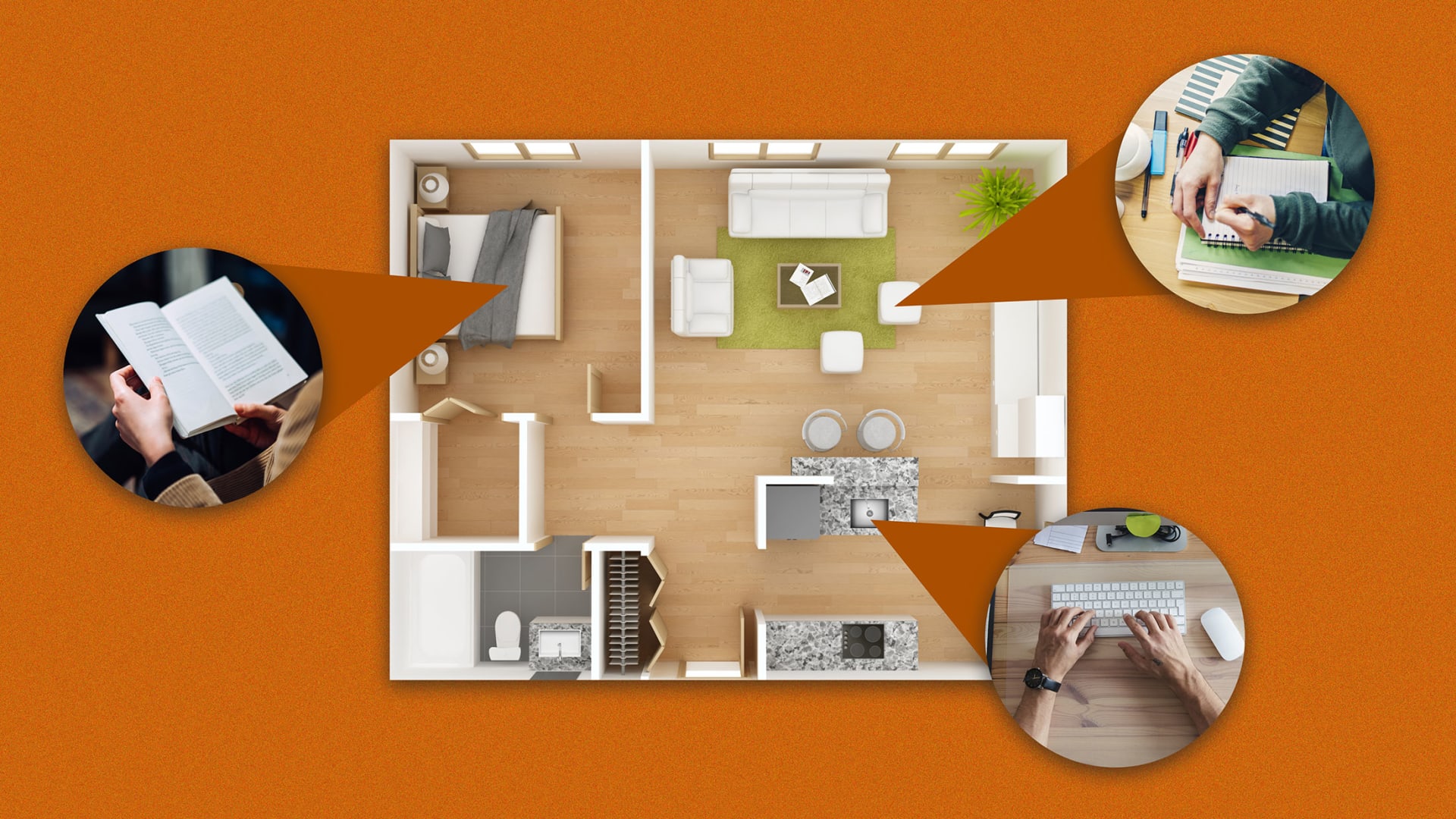 As human beings, we like to think our abilities and personalities are basically steady over time. Take an IQ test at 9 a.m. on Monday or 3 p.m. on Thursday and you'd probably expect to get roughly the same result. Face the same decision with the same information at different times and you probably think you'd make same choice.
But that's not what science shows. Research has revealed that we can be up to 20 percent smarter during times when our brain is working at its best (usually in the morning, for most people). Judges, whose entire professional training is designed to make them consistent and impartial, have been shown to give out harsher sentences when they're hungry. Even listening to sad music can make a hard task appear harder.
When and where and with what frame of mind we do things matters a lot more than most of us realize. And according to Laura Mae Martin, who works as an in-house productivity coach to Google executives, you can use that reality to get more done with less effort. The key, she writes in a recent Google blog post, is to set up "hot spots" and "not spots."
Set up your "hot spots" and "not spots."
Mae Martin's post is a long list of productivity tips designed for workers who are heading back to the office after years of pandemic disruption and looking to set up the most productive routine possible. It's full of good tips like batching tasks and leveraging the psychological power of new beginnings, but one of the least expected and most useful actually reminded me a bit of parenting a toddler.
When children are small, they both need a lot of sleep and often really hate going to bed. Parents are advised to set up a sleep routine. Every night, give them a bath, read a story, and tuck them in at the same time in the same way so your sleep-reluctant kid learns to associate those cues with sleep. They'll feel more tired and your job will be easier.
Mae Martin suggests adults can use the same principle to cue your mind not for sleep, but for particular kinds of work. "Our brain makes associations with the sights, sounds and smells of places and when we do an activity in the same place regularly, it makes it easier to 'get in the zone' each time we go back to that same spot," she writes.
If you're cognizant of this fact, you can use it to set the mental stage for different kinds of tasks. "Keep 'hot spots' in your house and at work where you do certain things. 'I always code at my desk,' 'I always answer customer emails from this cafe in my building,' 'I always sit on my front porch to read industry news.' Your brain will associate those spots with those things and make switching between tasks easier," she suggests.
You can even use the same principle, toddler-style, to cue your brain to rest. "Safeguard your 'not spots' -- places you never work," she advises. "If you've never worked in a spot, like your bedroom, it's easy to relax there because your brain only associates it with relaxation."
Going to the same place to do the same kind of task (particularly one you find difficult to start or struggle to focus on) is of course incredibly easy. So easy, in fact, that you might doubt it's actually effective. But Mae Martin, the science above, and (for what it's worth) many parents' experience wrestling their toddlers into bed all point to the fact that setting up "hot spots" can be an effective way to get way more done with way less effort.
The laziest productivity tip is also one of the most effective.
Instead, do as Mae Martin suggests and take the lazy path by leveraging your brain's tendency to be affected by your surroundings to help you accomplish more.
Apr 29, 2022