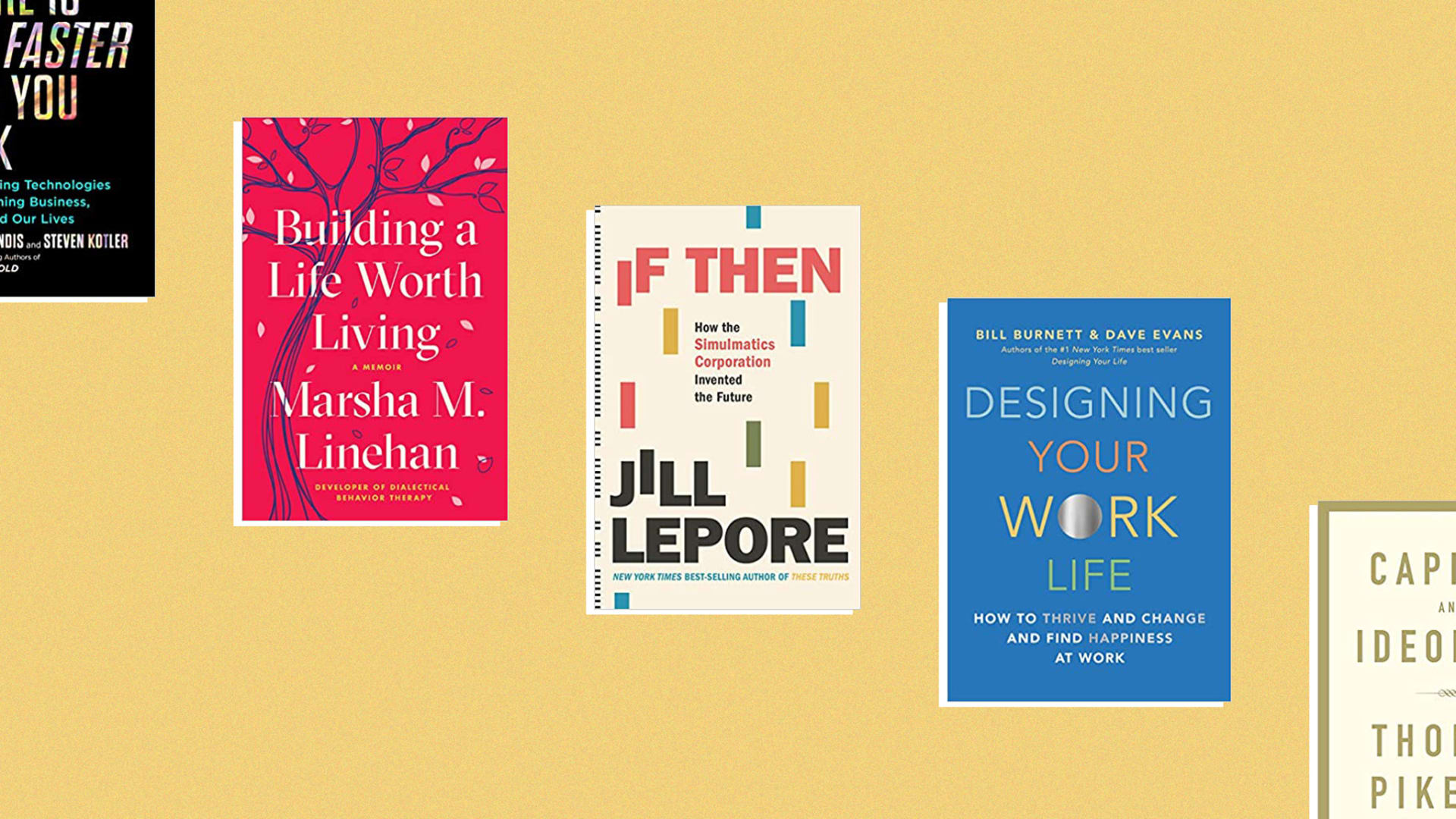 Looking for a gift for the reader on your list (or just a few ideas for your own pile of books for holiday reading)? Then Amazon has a few suggestions. Just like every year, the editors are out with their picks for the best books of the year, including a sub-list for various topics and genres.
You can find all their recommendations here, but if you're most interested in books that cover business and leadership topics, here are their top 10 picks in that category.
1. Tiny Habits by BJ Fogg.
"The director of the Behavior Design Lab at Stanford, [BJ] Fogg has spent years trying to figure out what makes habits stick," said Amazon's editors. In this book, he uses the lessons he's learned from coaching more than 40,000 people to help you achieve whatever goal you're aiming for in 2021.
2. If Then: How the Simulmatics Corporation Invented the Future by Jill Lepore.
Also a finalist for the Financial Times's best business book of the year award, this title by Harvard historian Jill Lepore traces the history of the Cold War-era company, the Simulmatics Corporation. Controversies about the company's data mining and message targeting eerily echoes today's worries about social media.
3. The Passion Economy by Adam Davidson.
If you're looking for an optimistic read to finish off a pretty grim 2020, you could do a lot worse than this book from New Yorker staff writer Adam Davidson. "The Passion Economy is exactly what everyone needs today: Examples of how to thrive in an economy that can seem overwhelming, and crystal-clear explanations of how to succeed," said best-selling author Charles Duhigg.
4. Leadership Strategy and Tactics: Field Manual by Jocko Willink.
A field manual to leadership from the former Navy SEAL-turned-best-selling author, "Leadership Strategy and Tactics explains how to take leadership theory, quickly translate that theory into applicable strategy, and then put leadership into action at a tactical level," said Amazon.
5. Building a Life Worth Living: A Memoir by Marsha M. Linehan.
In this one, Marsha M. Linehan "tells the story of her journey from suicidal teenager to world-renowned developer of the life-saving behavioral therapy DBT, using her own struggle to develop life skills for others," according to Amazon. Grit author Angela Duckworth called it, "a brilliant memoir by one of the greatest pioneers in psychotherapy history."
6. The Future Is Faster Than You Think by Peter H. Diamandis and Steven Kotler.
Here's Tony Robbins's rave review of this title: "[Peter] Diamandis and [Steven] Kotler have written a powerful and beautiful masterpiece outlining a compelling future for humanity. The Future Is Faster Than You Think offers CEOs and entrepreneurs a clear vision on the transformation of every major industry this decade. Required reading for anyone who wants to surf above the tsunami of change."
7. Designing Your Work Life by Bill Burnett and Dave Evans.
You don't have to go back to pre-pandemic normal at work if you don't want to. Designing Your Work Life, from two Stanford Design School professors, "teaches readers how to create the job they want--without necessarily leaving the job they already have," said Amazon.
8. Leadership Is Language by L. David Marquet.
9. Capital and Ideology by Thomas Piketty
Piketty's unlikely doorstop of a bestseller, Capital in the Twenty-First Century, was one of the most-discussed books of the decade. Now the French economist has followed it up with Capital and Ideology. Wired describes the book as, "nothing less than a global history of inequality and the stories that societies tell to justify it."
10. The Future We Choose by Christiana Figueres and Tom Rivett-Carnac
In The Future We Choose, Christiana Figueres and Tom Rivett-Carnac--who led negotiations for the United Nations during the historic Paris Agreement of 2015--outline two possible scenarios for our planet. In one, they describe what life on Earth will be like by 2050 if we fail to meet the Paris climate targets. In the other, they lay out, "What it will be like to live in a carbon neutral, regenerative world," said Amazon. Which will we choose?
Nov 24, 2020