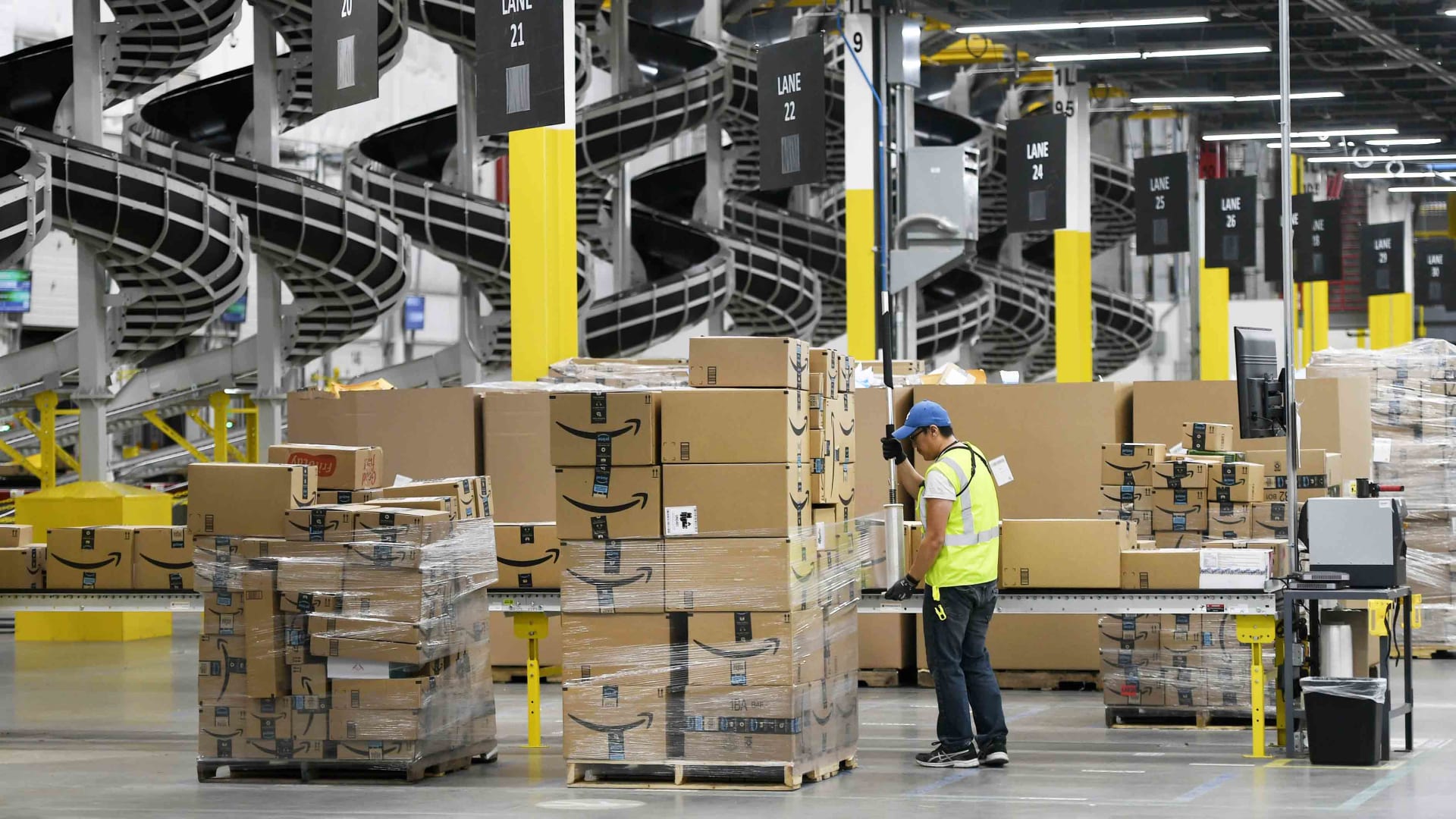 With U.S unemployment currently at 8.4 percent, job seekers across the country may be interested to know that Amazon is holding a massive online job fair this week. The e-commerce behemoth is hoping to hire 33,000 workers for both corporate and warehouse jobs and is offering a free career coaching session to 20,000 participants during its remote Career Day this Wednesday, September 16th (registration here if you're interested).
But it's not just those looking for a new gig who should pay attention to Amazon's gargantuan virtual career fair. The online hiring extravaganza holds plenty of lessons for smaller businesses looking for ideas on how to hire during a pandemic as well.
Virtual career fairs can work for smaller companies too.
While many small businesses are struggling, others (some of which we've profiled here on Inc.com) are actually seeing a surge in business during the pandemic and are struggling to find qualified workers to hire. If that's you, Adam Godson, chief product officer at Paradox, a company that makes an A.I.-powered virtual assistant to help with hiring, suggests that a virtual job fair might be worth considering.
"Before the pandemic, someone who was interested in a company might have stopped into the store or asked a friend at a cocktail party about the culture. Without those interactions, there's a gap in how casually interested candidates can learn about your company. Virtual events can be a low-cost, high-value way to fill that void," Godson said in an email.
"This is especially true for small businesses that don't have a big brand or a sizable recruiting team, and might be somewhat unknown to candidates," he adds, citing successful virtual hiring efforts run by Paradox clients from school districts to small retailers.
If you're thinking of going this way, Godson's main piece of advice is to keep things light in order to draw in candidates who may not have been seriously considering a job change before stumbling upon your event. He offers specific tips to accomplish that goal:
Let candidates know what to expect. Will they be expected to be on video? Is there typically a wait time to talk to someone? Make sure you're upfront, so candidates know what to expect and can prepare accordingly.

Make it as quick and frictionless as possible. "Don't require candidates to fill out long forms to register. If a candidate wants to join on their mobile device, make it easy for them to do so," Godson advises. He also suggests you keep things moving: "Spend five to 10 quality minutes of interaction and then get to the next steps."

Always have a next step. "For each candidate, be clear what is next for them in a hiring process. If it's another interview or an application or a background check, schedule it then and there if you can. For candidates you decline, let them know when they'll hear back and follow up on time," Godson says.
With nearly every other aspect of work going remote at the moment, it's no huge shock that much hiring is happening virtually as well. Big companies like Amazon shouldn't be the only ones to benefit from this switch. Smaller companies may want to consider virtual career events for at least the initial stages of hiring as well.
Sep 14, 2020