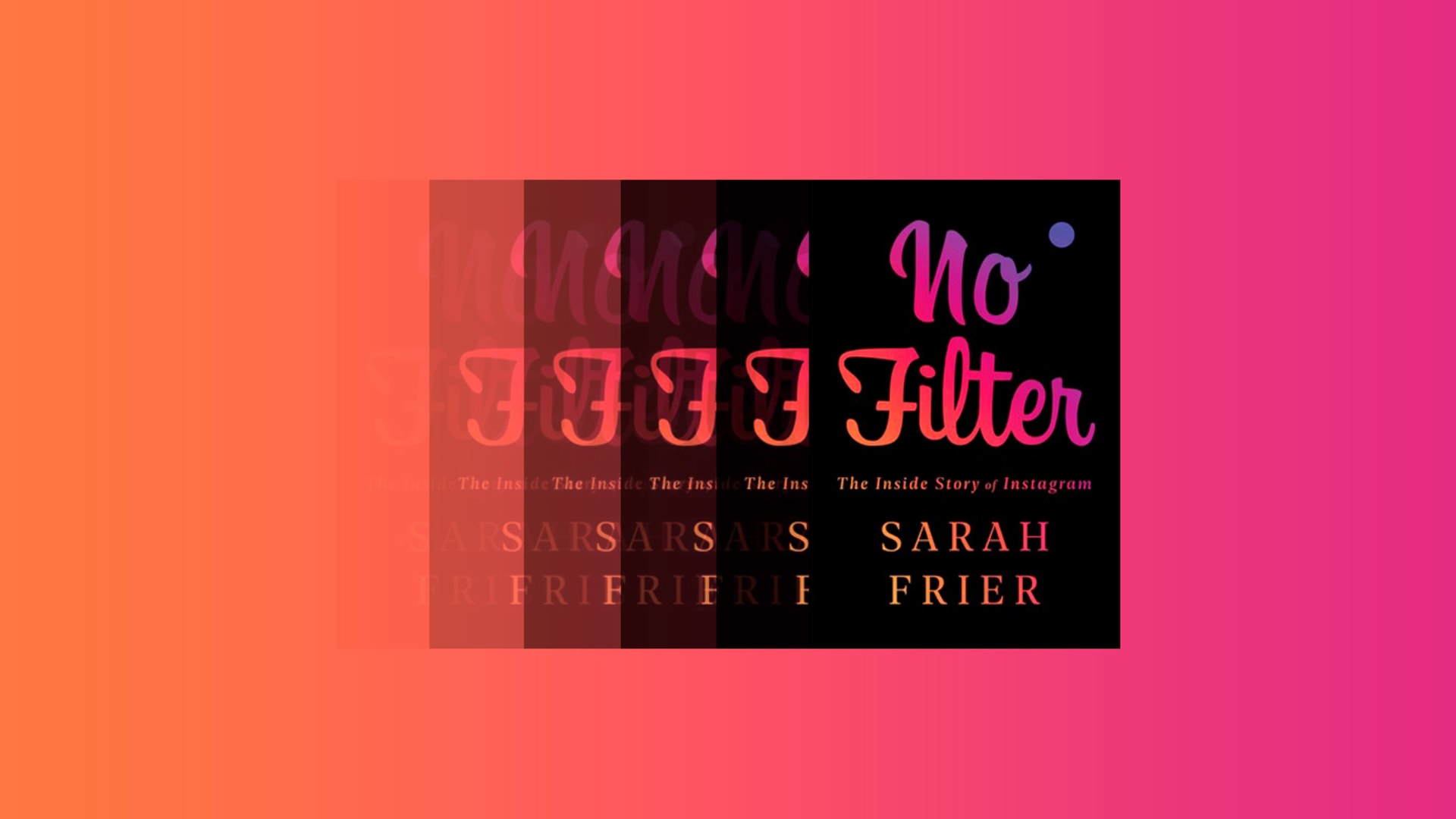 Love it or hate it, no one can deny that social media has changed the world, swaying elections, inciting real-life violence (and revolution), and keeping you up to date on your least favorite aunt. How did we get from a tool to learn if your freshman crush is single to our current reality?
That's the topic of award-winning reporter Sarah Frier's No Filter, which was just crowned best business book of the year by the Financial Times and McKinsey. Frier's book charts the rise of Instagram, its purchase by Facebook, and the power struggles that resulted, but according to both critics and the prize judges, the book is much more than that too.
A Silicon Valley soap opera that will make you smarter
"This is a book about Silicon Valley. It is a record of a single app moving through the place. And in making that record, in hewing closely to Instagram and its founders, Kevin Systrom and Mike Krieger, while giving new texture to the Valley's major players, like Jack Dorsey and Mark Zuckerberg, Frier tells the story of how that place works," wrote the New York Times of No Filter.
It sounds like a fun, soapy read as well. Announcing the prize, McKinsey global managing partner Kevin Sneader described it as "a compelling saga about how this start-up phenomenon deeply embedded itself into the global cultural Zeitgeist." The original FT review of the book emphasizes the emotional drama between Mark Zuckerberg and Instagram co-founder Kevin Systrom.
So whether you're looking for a holiday read that will make you a little smarter or a compelling story you can't put down, Frier's prize winner promises to deliver both. She'll receive £30,000 for her win along with best business book of the year bragging rights.
Dec 3, 2020