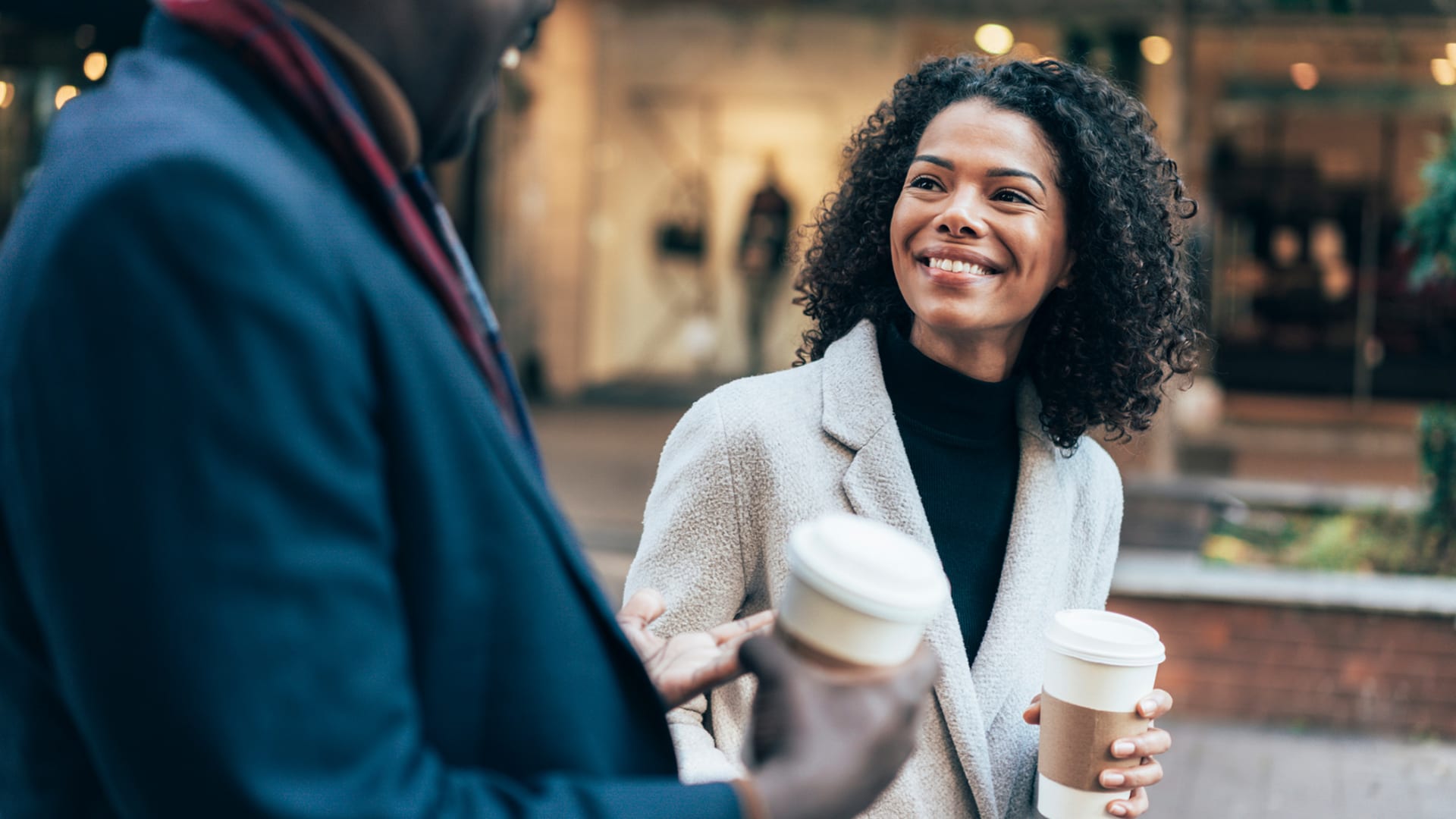 The Harvard Study of Adult Development has tracked the lives of 724 men (and now their descendants) for more than 80 years. It's the longest-running study ever on what makes for a happy, fulfilling life, and it's gathered reams of data and generated endless articles and insights.
But when its original director, George Valliant, was asked to sum up its findings his response was simple: "Happiness is love. Full stop."
Healthy relationships are the beating heart of a happy life. They're also the engine of business. Every successful professional knows that pretty much every industry runs on relationships, and science shows those in happy, supportive partnerships are more likely to be successful professionally. Even friends have a profound impact on our lives, busting stress, boosting resilience, and generally making life more delightful.
Whatever your goals for 2022, strengthening your relationships -- of all kinds -- will help you get there. Luckily, many of the most impactful relationship advice out there applies to basically every kind of relationship and much is it is relatively simple to implement. I've written about some of these tips before here on Inc.com, but I recently stumbled on a goldmine of fresh ideas on the TED Ideas blog.
Improve your relationships by improving your questions.
The blog, which showcases ideas from speakers at the popular lecture series, recently featured relationship researcher Carol Bruess, who offered six relationship resolutions for the new year. All are thought-provoking, but one was so simple and broadly applicable, I had to share it here.
Just about everybody has been told that "communication is the secret to great relationships." Bruess points out that advice is partial at best. "Not all communication is created equal. Yelling is communication, for example. And so is lying," she writes. For better relationships, you need not just any old communication, but effective communication. And Bruess has a simple suggestion of how to improve yours -- resolve to ask those you care about more open-ended questions this year.
"Ask the colleague who sits near you: 'What's been the best part of your week so far?'; ask your neighbor when you're both out walking your dogs: 'What's keeping you going these days?'; or ask your kid over dinner: 'What are you most afraid of happening in the next year?' she suggests. "Then, be fully present with them as you listen to them answer, without interrupting them with your own response or turning away."
Not only is this likely to lead to more meaningful conversations, which science suggests will make you happier, but truly listening to others is one of the most surefire ways to signal that you truly see and value them. And best of all, as Bruess notes, this simple trick works for literally any sort of relationship.
Jan 6, 2022