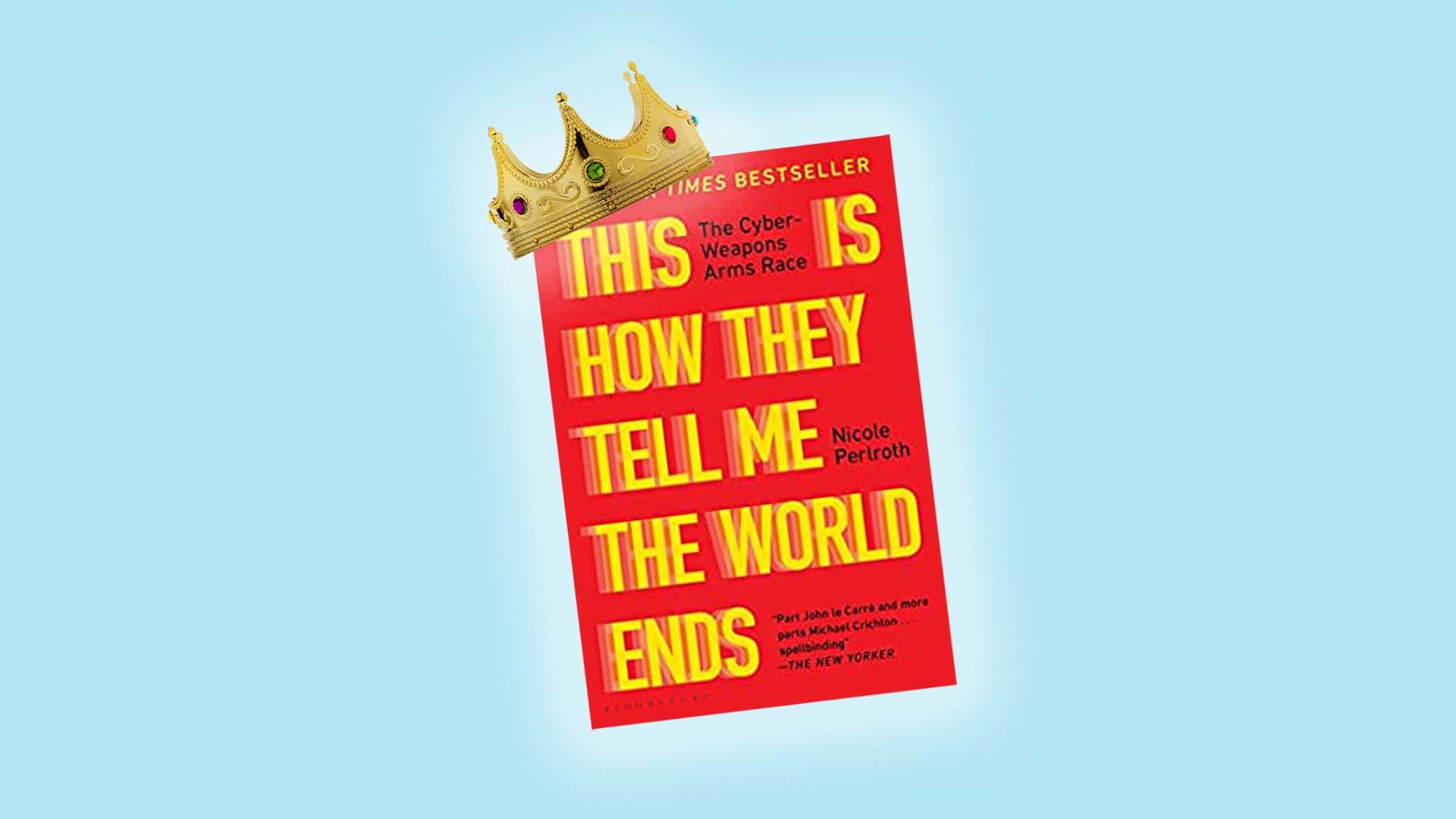 After a year of stress and unpredictability, some of us -- including, apparently, heavyweights like Adam Grant and Bill Gates -- just want to curl up with an entertaining page turner or inspiring read this holiday season. But according to the jury of the annual Best Business Book of the year award, run jointly by the Financial Times and McKinsey, business leaders can't afford to completely kick back with feel-good titles. At least one threat they face is too pressing.
Written by Nicole Perlroth, a New York Times cybersecurity reporter and lecturer at Stanford Graduate School of Business, the book offers readers a glimpse inside the shadowy world of the global cyber weapons arms race. Praised for its rigorous reporting, the book should be required reading for any business leader interested in keeping their organization safe from cyber threats, according to the judges. They explained that Perlroth's book "had opened their eyes to the potential for a cyber catastrophe."
"Cyber security isn't featuring highly enough on CEOs' agenda. I hope this award will prompt them to read this book and pay attention," commented Khalaf, who urged leaders to "have some of the necessary conversations now, before it is too late."
The subject of the book might be terrifying, but before you let that put you off adding it to your reading list, know that, despite its worrying real-life implications, it also apparently reads like a spy thriller.
"Will keep you up at night, both unable to stop reading, and terrified for what the future holds," claimed Nick Bilton in Vanity Fair. ech reporter Kara Swisher called it ​​"a stemwinder of a tale," while Lithub praised its "enthrallingly cinematic style."
So if you're looking for a tale that will keep you reading both with its compelling storytelling and scary subject matter, you've found your book. And picking it up this December might just keep your organization a little bit safer from cyber threats next year.
Dec 8, 2021