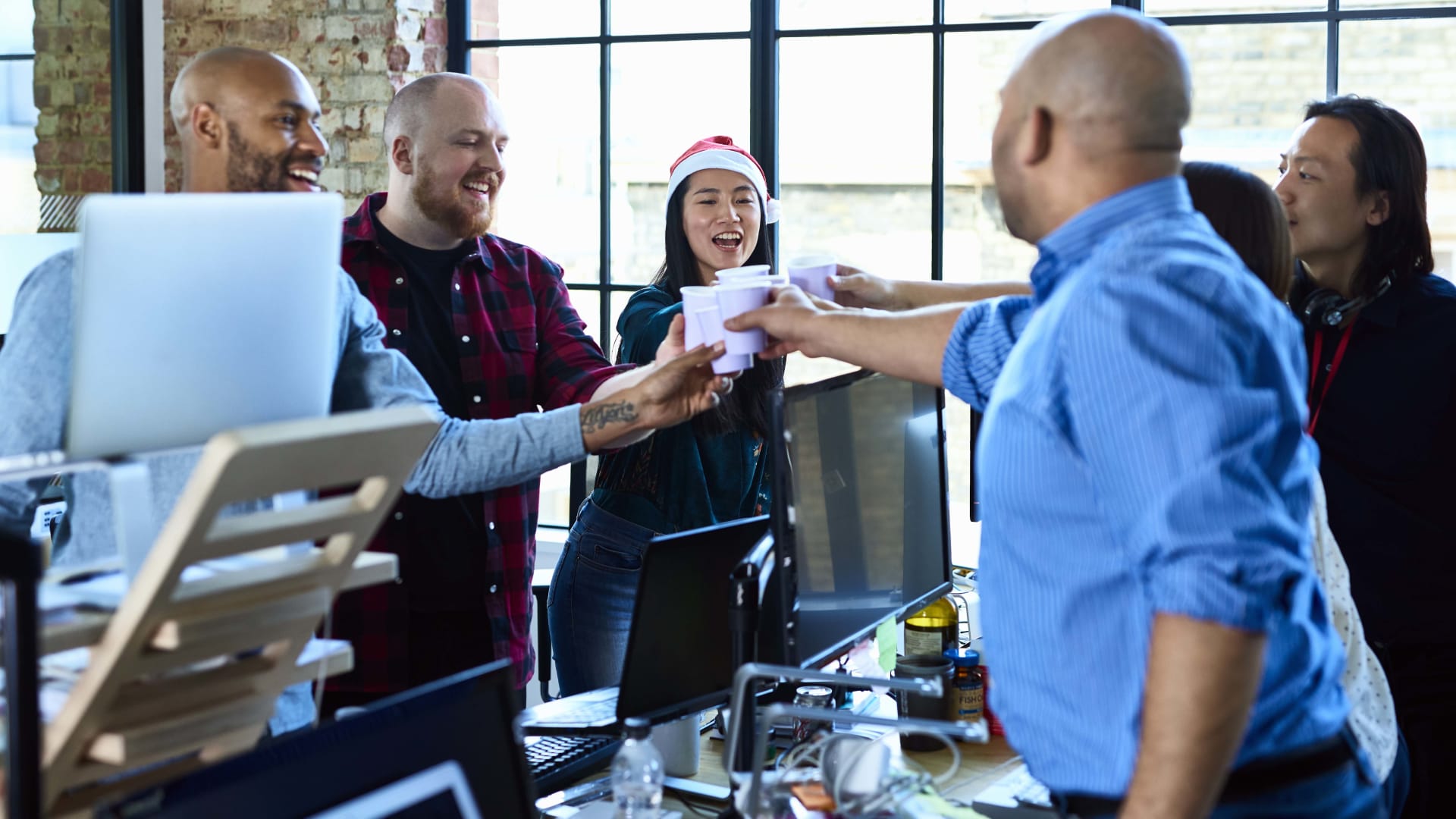 These days David Cancel is a five-time serial entrepreneur, CEO of his latest startup Drift, occasional Inc.com columnist, and an entrepreneur in residence at Harvard Business School. But way back in 2000, he was a first-time founder of a business that sold to large enterprises, and every December he was dying of stress to close deals before the end of the fiscal year.
"Eighty some odd percent of our business we closed in the last two weeks of the calendar year," he recalls to Inc.com, "so you can imagine it was not a fun lead up to the end-of-the-year holidays. It was really, really painful." After the business sold in 2006, he vowed he'd never put himself or his employees in that situation again.
For years, it was easy enough to keep that promise. His next few businesses sold mainly to consumers or smaller companies, making the end-of-year crunch less hellish. But recently two things collided that reignited Cancel's traumatic memories of ruined holiday seasons past -- Drift started to catch on with large enterprises, and Covid-19 entered the picture.
"The pandemic has really forced us to re-examine everything from a mental health standpoint and making sure people took time off and it converged with this recollection of this past pain," he says. Looking ahead this September to this double whammy of holiday cheer-killing stress, Cancel made a bold but simple decision: Drift would move the end of its fiscal year from December to January, creating an extra month of breathing room for everyone to actually enjoy the holiday season.
The positives
The positives of this will be immediately plain to anyone who has ever struggled to juggle festive cheer and titanic pressure to make the year's numbers, but the move made particular sense during pandemic 2020.
While Cancel praises his team's continued productivity through this challenging year, he also saw the toll all the uncertainty was taking on them. "As we started going into winter and saw that this was going to go on and maybe we'd go into a second lockdown, it really started to affect morale," he observes. Announcing that his team would have an extra month to close out the year had an instant effect.
"For the people who had the same PTSD as me, it's been a massive relief," he says, Frontline sales people in particular cheered. The company also saw more people schedule leave over the holiday period. And not only did his people get a much needed mood boost, but Cancel feels the change pleased customers too.
"It makes it a little easier because we don't have as much pressure for ourselves to make sure those contracts are ready by the end of the year, so it gives our customers more time to really focus on their own families and not be dealing with us," he reports. In fact, so far the move has been so successful that the company intends to end its fiscal year at the close of January going forward.
The pitfalls
Still, not everyone was an instant fan of the idea. Drift is an established company, so the change raised many questions about performance reviews, bonus schemes, and other logistical details. Cancel responded to these challenges by running the idea by his financial, legal, and admin teams, as well as his board. Once everyone had signed off, management began overcommunicating about the change to frontline employees.
"I threw a very large wrench in the works at the very last minute," Cancel acknowledges with a chuckle. "So we've been running around making sure we have answers for all those questions."
Sales leaders, he also notes, have had to be conscious of making sure their teams stay motivated through the extra month, instead of, in his words, "going into hibernation."
Should you follow his lead?
If your business faces a similar December crunch, Cancel definitely thinks it's worth considering moving your fiscal year end as well. He offers a few tips for fellow founders thinking of making the switch.
"I can't emphasize enough how much communication you have to do around this because this is something that people are not used to. We've created videos and FAQs and had lots of conversations around how this is going to impact everything from vacation to how do our performance evaluations and bonuses change?" he notes.
Also, don't delay. "Do it sooner in your history if possible," he advises. "Don't wait because it gets more complicated." And if this article makes you think you might want to try it this year, Cancel offers encouragement.
"If you're small enough and you think about it you might have enough time to pull this off, so I'd be a strong advocate of doing it this year," he concludes.
Could moving the end of your fiscal year to January be just the morale boost your team needs this holiday season?
Dec 1, 2020