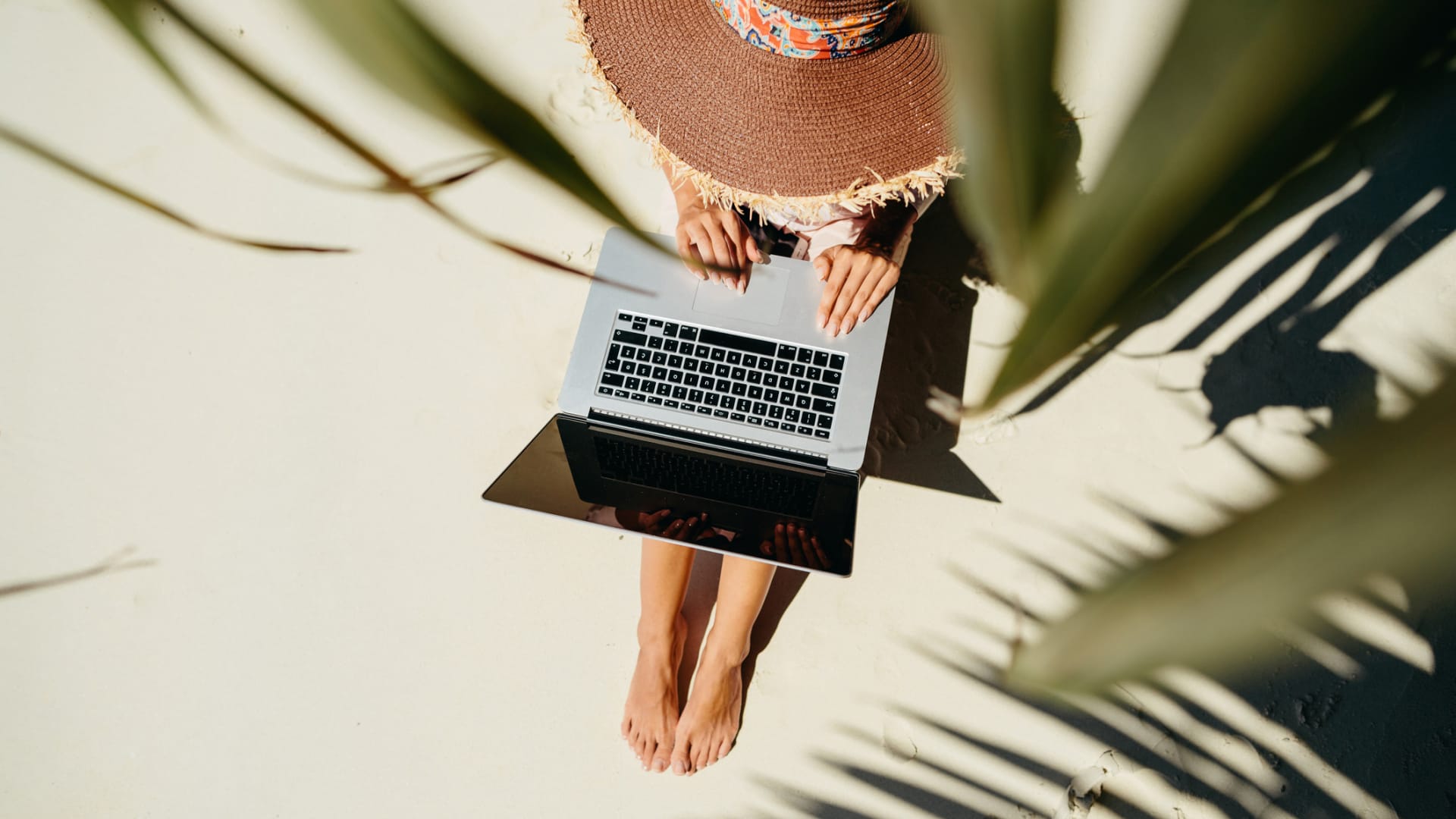 Thanks to a host of pandemic-related travel restrictions and infection fears, few of us are traveling very far at the moment. But while we might be sticking close to home physically, a recent report by MBO Partners found our daydreams are growing more adventurous.
A shocking number of Americans told the consultancy they're planning on becoming digital nomads once the pandemic is over. Will they follow through on their plans, and what does this growing trend mean for entrepreneurs?
A growing army of "digital nomad wannabes"
Previous research by MBO has shown that digital nomads--defined for the purposes of the research as professionals who moved three times in the last year under their own steam, rather than at an employer's request (going back and forth between a primary residence and a vacation place doesn't count)--have been growing steadily, if from a very low base.
MBO estimated there are 10.9 million digital nomads in the U.S. as of July of this year, up from 7.3 million in 2019. The origins of this hefty 49 percent jump aren't mysterious. With so many companies now offering remote work, millions have been untethered from cramped homes and opted to hit the road.
So there's already an impressive jump in the number of location-independent workers thanks to the pandemic, but according to a recent blog post from MBO digging further into the findings, this surge in the number of digital nomads is only the tip of the iceberg. A further 19 million Americans say they plan to become digital nomads, while another 45 million claim they are considering it.
Or as the report sums up the situation: "There is a massive and growing reserve army of digital-nomad wannabes."
Will these armchair adventurers really pack their bags?
Of course, it's far easier to tell a friendly researcher that you're thinking of jetting off to Bali than it is to actually uproot your life and hit the road. So it's a fair question to ask whether these surveys just reflect how much Americans are missing travel, rather than realistic plans for the future.
MBO acknowledges this concern. "We call these wannabes 'armchair digital nomads' because most will not follow through and become digital nomads," they write in the post. "Instead, they will follow digital nomads on social media and treat the trend almost as a spectator sport."
The phenomenon is much like the huge numbers of people who tell pollsters they would like to become entrepreneurs. Only a tiny minority of these folks actually start their own business. Still, this huge reserve of interest in becoming a digital nomad is worth noting for a few reasons.
First, while most will never get beyond the daydreaming phase, a significant number will, and they represent a substantial potential market for savvy business owners. Several countries are already offering flexible visa options to attract these new nomads. Could your business outfit this growing army, offer them guidance, or even supply smaller substitute adventures for those who long to travel the world but can't take the leap?
Second, this research suggests that if you find yourself longing to live a more adventurous life after this pandemic ends, you are far from alone. Even if relatively few of us pack up our belongings and head off to Mexico City or Morocco, it's likely many of your employees (and maybe you yourself) will be seeking more freedom and flexibility once all this is over.
Nov 16, 2020