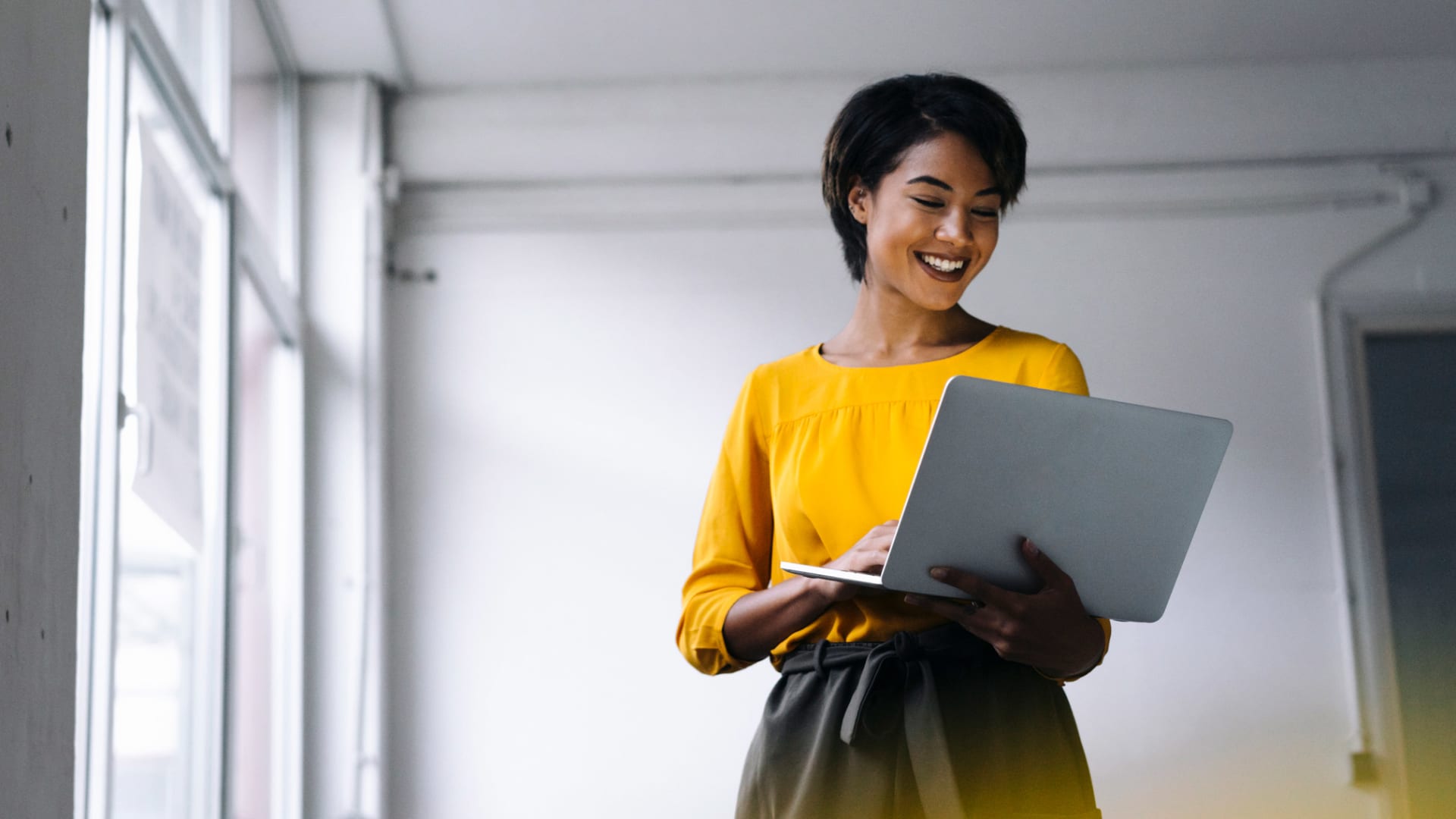 Women led startups have historically received a paltry share of VC dollars, but at least in 2019 that number had climbed to an all-time high of 2.9 percent. In 2020 that already tiny number sunk to a dismal 2.3 percent, despite funding increasing through the pandemic. It was as miserable a year for women entrepreneurs as it was for women overall.
But how are things going now that the pandemic is waning? A new report from Pitchbook offers a happy answer. 2020 may have been brutal, but female founders are bouncing back strongly in 2021, providing reasons for optimism that we may finally be on track to see some real change in the amount of investment flowing to women-led startups.
A "banner year" for female founders
If you're looking for hard numbers to confirm just how grim 2020 was in terms of fundraising for female founders, Pitchbook's third annual "All In" report provides all the grisly details, but here's the bottom line: "The pie was bigger, but female founders received a smaller slice."
But then in the fourth quarter of last year, the report notes, something changed. "Deal value rose by 19.5 percent for female founders while the overall market fell by 7.4 percent," the report reveals. "From that point forward, female founders regained their footing and outpaced the broader market, with an equally strong first quarter of 2021 and comparably stronger second and third quarters."
The good news continues. 2021 has seen a number of high-profile exits by female founders and Pitchbook's numbers reflect that success. With exits valued at a record $59 billion by the end of the third quarter, "2021 was a banner year for exits of female-founded companies," sums up the report.
Female founders also outperformed the market as a whole when it comes to exits. "Last year, female-founded companies exited for a combined $24.1 billion, about 32 percent higher than 2019's level. The overall market increased by a more pedestrian 8 percent. The same out-performance is happening in 2021. The $58.8 billion exited by female-founded companies so far is 143.6 percent higher than 2020's level, while the overall market is up 101.5 percent," reports Pitchbook. Women founders reached those exits quicker as well--taking 6.7 years versus 7.7 for the market overall.
Not only are women on the receiving end of more and bigger checks, they're also writing more. Between 2019 and September 2021, the percentage of GPs at VC firms who are women rose from 12 to 15.4 percent. That's well shy of parity but it's still significant progress. And it bodes well for the future.
"Studies and dozens of anecdotes suggest that female founders tend to seek out female investors and that the chances of a female-founded company successfully securing financing can rise with a female investor in the room," Pitchbook explains. "More women in senior check-writing roles means more checks will be written to female founders as time goes on."
Still a long way to go.
All of this is encouraging, but it's important to note that these improvements are to a very low base. It's hard to celebrate female founders raising a whopping 3 percent of venture dollars. The proof of whether these positive trends finally add up to real progress will be when that number soars deep into double digit territory.
Still, in the meantime, it's good to keep spirits up by keeping track of any signs of progress, and happily Pitchbook just provided plenty.
Nov 9, 2021