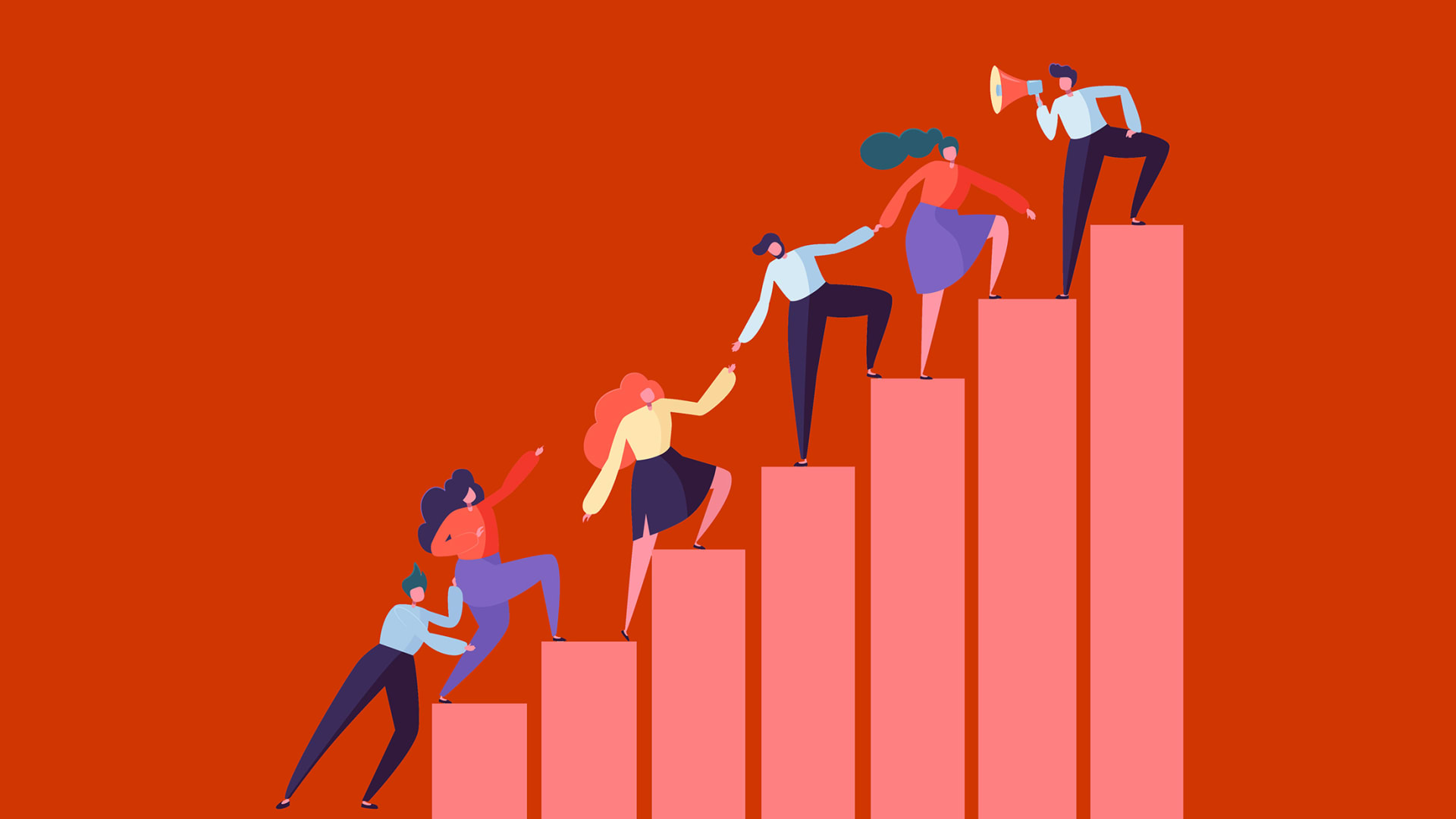 But according to a new survey by people management platform Lattice, there is another lever you can pull to try to hold on to your workers, particularly younger members of your team. And in good news for cash-strapped small-business owners and other budget-conscious bosses, it doesn't cost a penny (at least initially).
The magic ingredient to get employees to stick around? Career transparency
What is this miracle intervention? Nothing fancier than career transparency, or a clear sense among employees of how they can grow in their jobs and how the company will support their efforts to reach their goals.
The poll of just over 2,000 employees at medium to large U.S. companies confirmed what just about every other recent survey has shown -- workers are incredibly restless at the moment. More than half (54 percent) of those surveyed told Lattice they are looking to change jobs.
Why are so many scanning job ads and scrolling LinkedIn? At least one major factor seems to be a sense of feeling professionally stuck: 43 percent of respondents said their career paths have either stalled or slowed to a crawl, and 47 percent said they are currently looking for a new job that provides growth opportunities. The craving for a path forward seems especially strong among the youngest workers: 38 percent of Gen-Z employees are looking for jobs with greater transparency around job path and development.
Thankfully, offering your employees a sense of forward momentum is relatively straightforward, according to Lattice CEO and co-founder Jack Altman.
"The best way to ensure employees can see the road ahead is through effective and continuous communication. Encouraging managers to regularly sit down with their teams to discuss personal growth and development plans is pivotal," he tells Inc.com. "Lean in with empathy (this doesn't mean be a push-over, but rather, really listen to what employees are saying)."
Specifically, Altman suggests three best practices for companies that are looking to offer their people greater career transparency:
Make a growth plan. "HR teams should work with employees to create growth plans," Altman says. "Not all employees are interested in a 'traditional' growth plan (working up the ladder). Uncovering where employees want to develop, whether it's taking on more responsibilities or moving into a different role, helps managers better create career development paths to get them there."

Check in. Having a plan isn't worth much if you don't track your progress against it regularly. "Regularly connect with your employees about their career progression," Altman advises.

Celebrate wins. When an employee does make progress towards their goals, don't let the occasion pass unremarked. And make sure pay is keeping up with development. Talking with your team about their goals doesn't cost a thing, but as they make progress, "review compensation when necessary," Altman reminds bosses.
And that's it. Is this wildly cutting edge, never-before-seen management advice? No, but it is still a basic that falls through the cracks at far too many companies. Lattice's numbers suggest that, at the moment, that oversight is costing bosses good employees. Make sure your people not only know there's room to grow, but that you'll help them get where they want to go, and you'll be far less likely to be unpleasantly surprised by resignations.
"Employees are realizing post-pandemic that where and how they spend their time is extremely valuable; it's even more important now for employers to engage employees in mission-driven work on what makes them fulfilled and motivated," Altman concludes. Ignore his advice at your peril.
Oct 4, 2021