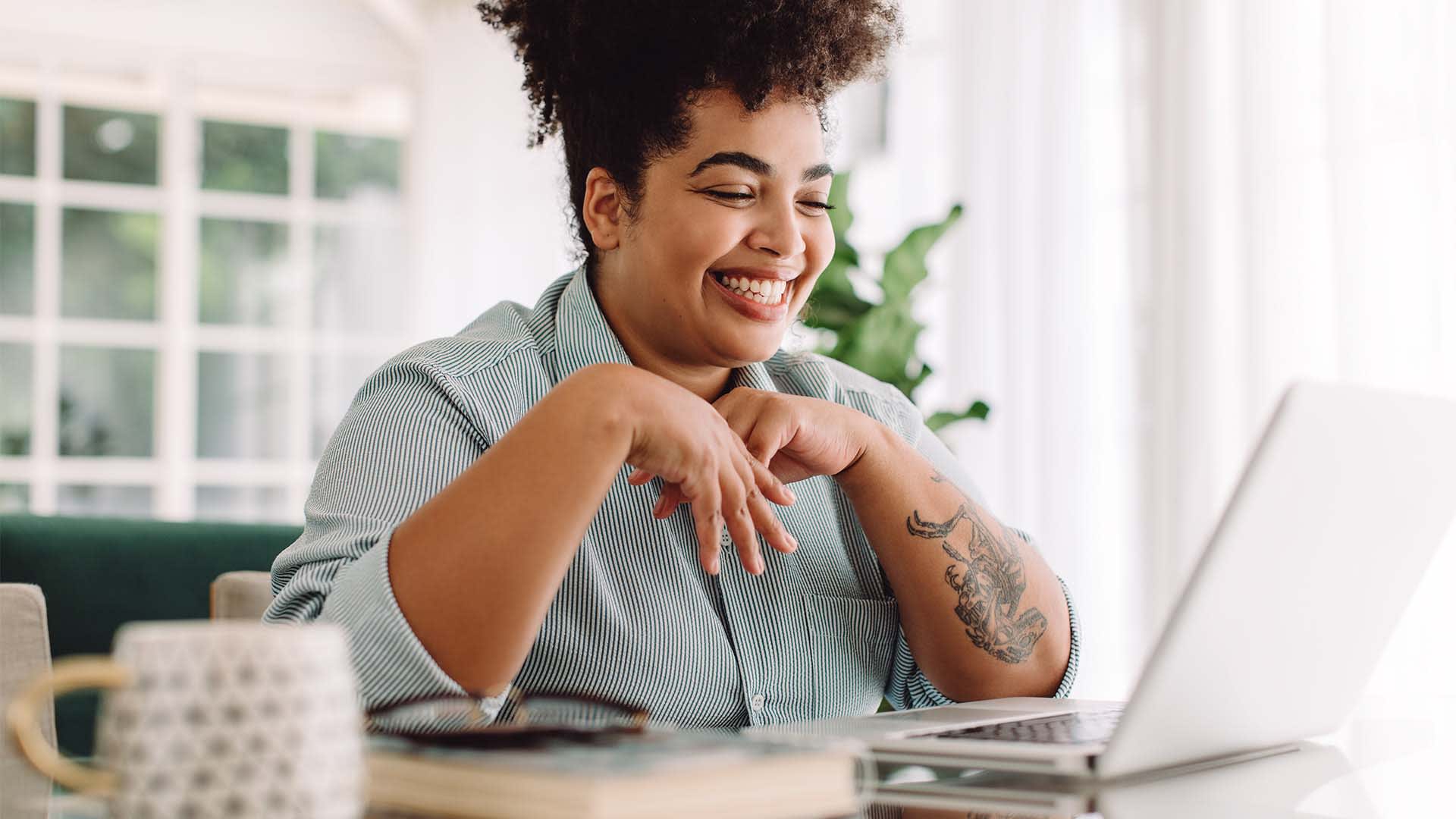 All of which makes for a pretty grim opener for a column, but bear with me. This article is actually about optimistic news.
This proves Americans are desperate to be happier, but it doesn't say anything about if these courses actually work. Is watching a few video lectures and doing related exercises really enough to move the needle on something as deeply rooted as mental well-being? New research offers a cheerful answer.
Can an online class actually make you happier?
As Sara Harrison recently reported for Wired, researchers investigated the question by using standard psychological measures to compare the mental well-being and feelings of life satisfaction of 1,000 students who took a "Science of Happiness" course with 200 students who never made it off the waitlist for the class.
Completing the course didn't turn the students into 24/7 smilers, of course. Nothing can do that, and chasing continual cheer will just leave you frustrated and more miserable. But that doesn't mean taking the course didn't have a modest but meaningful impact on students.
The researchers "found that, on average, although everyone started out reporting similar levels of happiness, at the end of the class, the students had averaged an increase of nearly a point on a 35-point scale, while the happiness of the waitlisted control group had dropped by about 1.5 points. Students in the class reported fairly constant levels of anxiety before, during, and after the class, but the waitlisted students' anxiety rose nearly 1.5 points on a 21-point scale over the semester," Harrison writes.
As psychologist Bruce Hood, who developed the course the researchers studied, put it, "we're not radically turning people into the happiest clowns on the street," but the data indicates the class does reliably lead to a small but significant uptick in mental health. (Just a quick aside here to once again remind business owners and other readers that happiness isn't just good in itself -- a boatload of research shows it helps you be more successful professionally, too.)
There is no extra credit for figuring out the takeaway here. The point is obvious: If you could use a small but life-improving bump in your happiness and you have a few hours to spare, it might be worth putting aside your skepticism and giving one of these online happiness classes a try. Hard evidence now confirms that if you complete one, you really are likely to end up measurably happier.
Apr 1, 2022