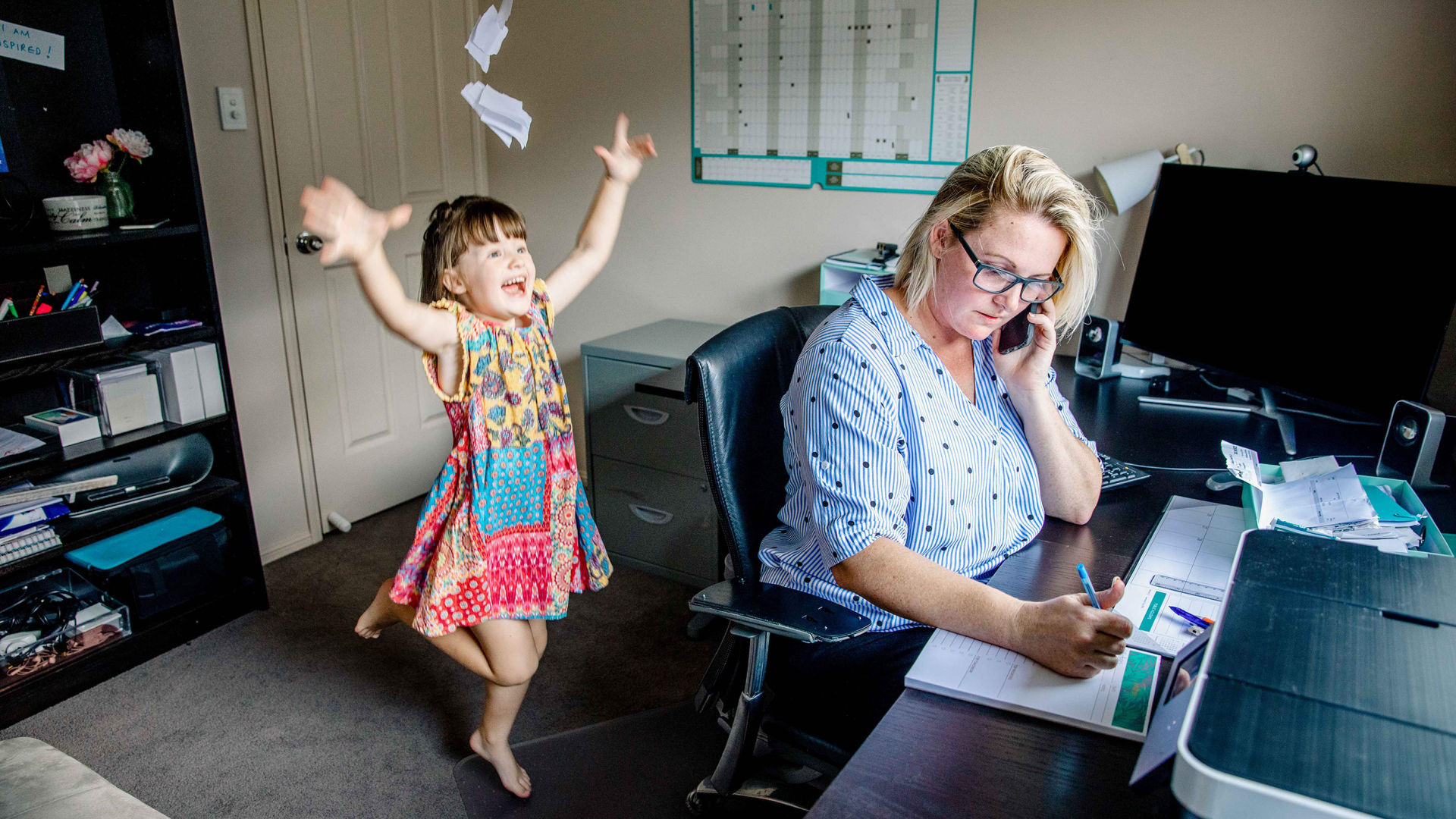 With summer camps shuttered across much of the country and schools shut for the summer, a lot of families are facing an unprecedented challenge. Rather than racing through packed days as they did before the pandemic, they're asking themselves, what happens when my kids' schedule is wide open this summer?
Entrepreneurs and other working parents still need to get work done, but without the structure of school or activities, how will you keep your kids entertained? And more fundamentally, how will you keep them from boredom and misery?
The situation is tough any way you slice it, but according to a helpful new Greater Good Science Center article from Raising Happiness author and positive psychology expert Christine Carter, it is possible to keep everyone sane over the summer. The key is to help your kids fashion their own personalized, productive summer routines.
How to craft a productive summer routine
The entire article is well worth a read if you're facing this problem, but in response to a question from a family who describes themselves as floundering in the face of an activity-free summer, Carter offers this bottom-line advice: "Do something productive every day."
That seems obvious enough, but the magic of Carter's answer is in how she goes about guiding families to discover and schedule whatever counts as productive for them. It's essential, she points out, that parents don't dictate, to older children at least, what they should be doing. That just sets you up for endless fights. Instead, Carter suggests a simple exercise to get your kids to create their own summer routine.
First, Carter instructs, get your kids to reflect on what they would like to do to be productive in each of these five areas:
Physical. Carter suggests families ask themselves: "How will we get some exercise? Is there something athletic we'd like to train for? How can we move our bodies throughout the day? What are other components of physical health that are important to me?"

Emotional. "How can we care for our psychological health by bringing some enjoyment into our daily life? How can we foster positive emotions like gratitude or awe? How can we connect with nature or pets or something that brings us peace or happiness?"

Social. Connecting with others during a pandemic is admittedly tricky, but Carter stresses that human connection is essential, so ask yourselves, given the current restrictions in your area, "How can we connect with the people around us?"

Cognitive. Ask kids: What are you interested in reading? Learning more about? Can you get a head start on anything you need to learn for the fall or test prep?

Spiritual or humanitarian. "Over and over, research shows that we feel good when we stop thinking about ourselves so much and support others," Carter notes. So make space in your schedule to give back or make a positive dent in the world in some way.
Once your kids have reflected on these essentials for a healthy, happy summer, have them go one step further: actually look at a calendar and block out time for the activities they identified into the day to create a rough template of a productive routine.
"Having a summer routine can free up a lot of energy that is otherwise exhausted by the constant need to decide what to do and when to do it. And for parents, this is even more important if we are managing (or just worrying about) our kids' schedules," she writes.
You might even be able to get some work done if you can guide your kids to their self-designed schedule rather than squabbling about what they should be doing every hour.
If this is a procedure you think just might save your family's sanity this summer, check out Carter's complete article for more details and advice.
Jul 15, 2020