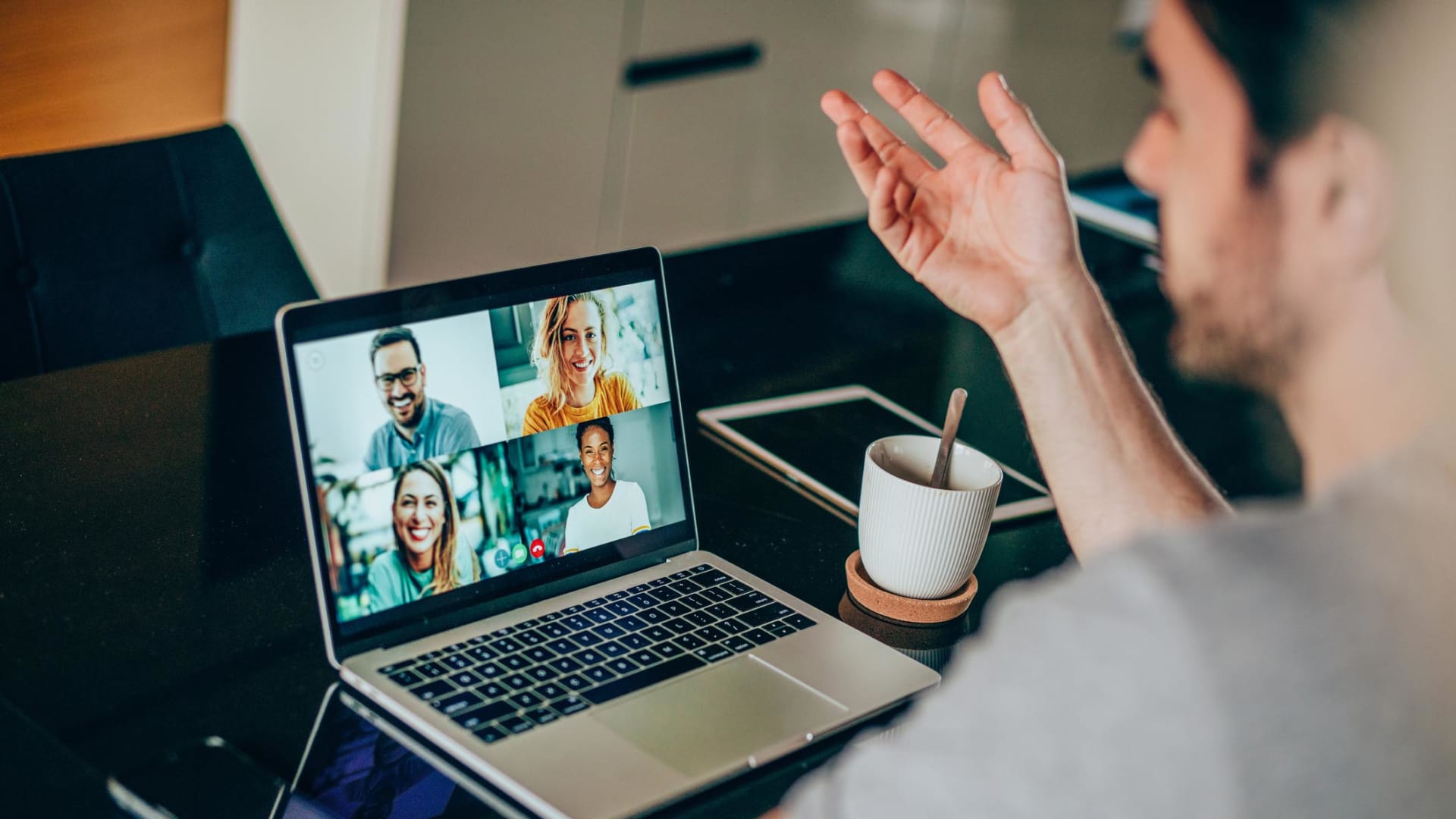 In the middle of all the disruption and stress of the past few months of coronavirus craziness, I found a bright spot on Twitter -- Room Rater.
If you're not familiar with the hilarious account, it rates the decor behind various talking heads on cable news on a 10-point scale, as well as dishing out snide comments and tips for improvement. Feuds have been started, T-shirts made, fruit bowls repositioned, and money raised for masks for communities in need. I confess I can't stop scrolling.
Simply that we're living in a new remote world where suddenly outsize attention is being paid to what's going on behind you on Zoom. That matters to snarky Twitter jokesters, but it also matters for anyone looking to make a strong impression, according to new research from communications skills firm Quantified Communications.
Video call aesthetics matter a surprising amount.
As the firm's co-founder, Noah Zandan, and engagement director, Hallie Lynch, explain in a recent HBR writeup of their findings, both what you wear and your background on your video calls actually matter a lot. When they recently polled nearly 500 professionals for their opinions on video call aesthetics, people expressed surprisingly strong opinions.
Men, for instance, are more pro-bookshelf background than women. And it seems a whole lot of people like the business casual look for video chats. The post is full of fun trivia. But in the midst of the interesting but not earth-shattering details, one usable and consistent preference stuck out: You should definitely ditch your funny or creative Zoom background.
"When it came to backgrounds, showing the actual room behind the speaker was the most popular choice," the authors write. "If you're striving for authenticity, trustworthiness, or expertise, a blank wall or virtual scenic background do not offer much in the way of gravitas or sincerity. Opt instead for showing the room you are in -- but ideally choose a contained space, and consider what's on the wall behind you."
The one exception was if you're trying to convey your creativity. Then get as wacky as you want with your actual decor, but, even then, skip virtual backgrounds.
"Across the board, virtual scenic backgrounds averaged only 7.5 percent of the vote -- suggesting that they're best saved for your next virtual happy hour, not your next work meeting," the post concludes.
The bottom line is that if you want to be taken seriously, relatively tight-in framing of some interesting but not too flashy decor behind you is the best bet. If you want more details on exactly what looks good, I personally refer you straight to @ratemyskyperoom.
Jun 26, 2020